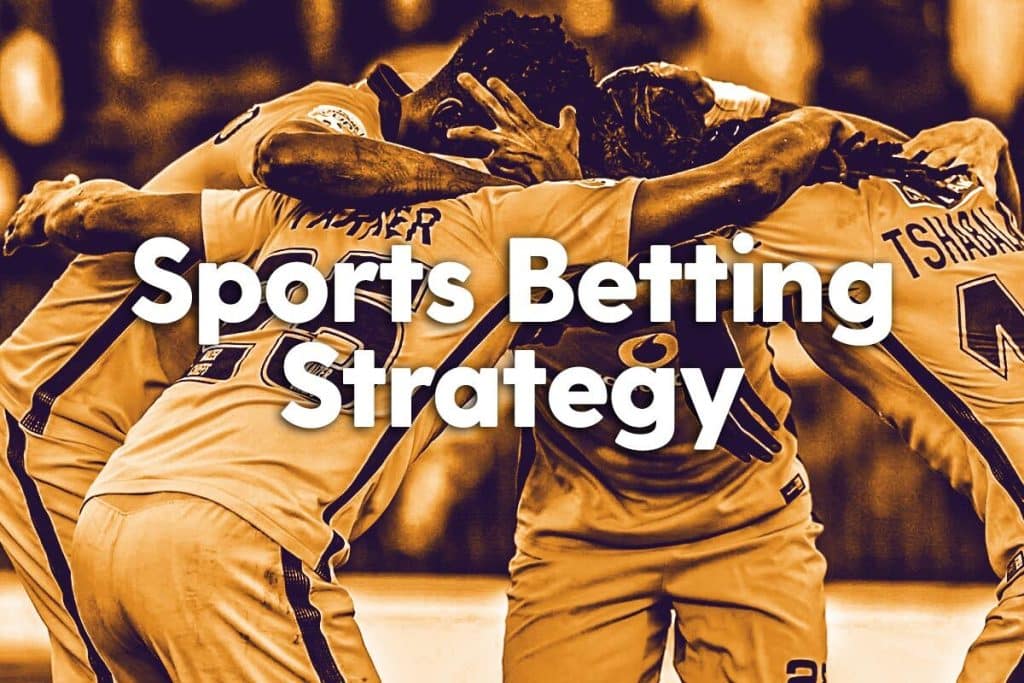 No matter the sport they are betting on, every sports betting fanatic has a strategy that they use when placing bets. Some punters only bet on one sport their whole lives, believing that sticking in one lane will eventually yield success. Others spread their bankroll across multiple sport disciplines, casting a wider net in hopes of landing the big win. Your sports betting strategy is going to depend on a few things, including the specific types of bets you're placing (moneyline, multi bet, point spreads).
Basics of sports betting success
The basics of sports betting are pretty simple. People bet on sports because they love predicting outcomes and they want their prediction skills to yield financial results. Your sports betting success will depend on what your goals are. Generally, sports betting success is attained when you make correct sporting outcome predictions – and you get a return on your stake in the wager.
Probability and the concept of value
There is a branch of sports betting that bases bets on probability theory. This is an arm of mathematics that studies patterns of events, quantities, and operations. The overall goal is to assess the likelihood – as a percentage – of an event happening as compared to another. When it comes to value, sports bettors use value odds to take the guesswork out of choosing how to place your bets. In other words, measuring mathematically if a bet is valuable to you or not.
Implied probability and expected value
Implied probability in sports betting is the process of converting a bookie's odds (decimal, moneyline, fractional) into a percentage. This percentage then represents the implied probability of that team winning. This conversion always takes into account the sports betting agent's margin. In sports betting, the expected value (EV) is what a bettor can expect to lose or win per bet placed on the same odds. Use our Betting Odds Conversion Calculator to calculate the implied probability of your bets.
Tips on how to win with sports betting
Every sports betting fanatic is searching for the golden formula for sports betting success. The truth is that there isn't one, but we do have a few pointers that will greatly improve your chances of winning it big:
Pick the right sport
If you're the biggest La Liga fan on the planet, why would you try predicting the outcomes of MMA tournaments? Unless you're a complete sports nut that knows everything about every sport known to man, you'll want to stick to a lane you know. Pick a sport to bet on that you know inside and out. One where you are fully invested in each team's makeup, historical performance, and management – on and off the pitch.
Keep an eye on betting tips
The Bet.co.za website is a treasure chest of useful sports betting tips and advice. Leading up to each sports event, you'll find countless resources on the internet regarding how punters and bookies are predicting outcomes. Looking at what the big hitters of the sports betting world are predicting will help you to stay away from bad wagers.
Manage your money
Your bankroll is everything when you're placing sports bets online. Without it, you can't take part in the excitement that is betting on sports outcomes throughout a whole season. It's important to keep a close eye on how you're utilizing your bankroll, and setting yourself clear limits will help to avoid making huge emotional bets that could bring your sports betting career to a very quick end.
Sports betting strategy for betting types
Your sports betting strategy will change depending on the sport you're betting on. Here are a few tips to keep in mind when placing different types of wagers:
Strategy for betting point spreads
When betting on point spreads, take advantage of things like the Bet.co.za signup bonus to give you more bankroll for when you start placing your point spread bets. It's also very important to understand the key numbers involved. For example, the difference between -6.0 and -5.5 is greater than the difference between -4.5 and -4.0.
Betting totals strategy
Here we want to predict correctly if the total points scored in the game will be over or under the bookmaker's proposition. One tip is to know what the average points are that are most likely to be scored in a game. For example, soccer match points rarely exceed 5 goals between the two teams. Another tip is that, with most point-based sports, an odd-number total is more likely than an even-number total.
Betting on moneylines
One tip for betting on moneylines is to always determine the implied probability of each bet. Use this formula to calculate implied probability: Risk / Return = Implied Probability. This helps to see if there's theoretical value in the wager. Value exists when you estimate that a wager's chance of winning is greater than the implied probability of the odds.
Strategies for betting multi bet
Parlay bets are usually avoided by serious bettors because of the risks involved. However, there are ways to maximize your returns when betting parlays. One is forcing true odds, which can be achieved by ensuring that one of your picks is priced at a figure other than 1.91. Secondly, parlays are great betting options if you want to circumvent betting limits usually imposed on moneyline or point spread bets.
Additional sports betting strategies
Bet.co.za also has a trove of helpful hints and tips for when you're betting in other formats. Take a look at what to consider when betting on arbs, hedging, and chasing steam:
Arbitrage betting
A good strategy to follow here is to stick to events with only two possible outcomes. Events with more outcomes can become confusing, and therefore offer more opportunities to get it wrong and lose your momentum. Also, keep checking and rechecking your calculations. One incorrect digit could spell bankroll disaster for you.
Hedging
Hedge betting can help to reduce your risks and guarantee profits. If you've placed a bet on an outright winner, but you lose confidence in your bet prior to the event, you can reduce the risk of losing it all by hedging your bet and placing a wager on the opposing team too. This is about reducing your losses when you think your bet is in trouble.
Chasing Steam
This involves following the betting approaches that the world's most successful sports bettors are applying. To be successful with chasing steam, you need to be watching the markets at just the right times to see the steam moves, and you need to have the ability to react quicker than the rest of the market. If you can achieve this, you can make the smart bets along with the big hitters and take home gold at the end of it.
Join Bet.co.za now
Following a sound sports betting strategy gives you a much better shot at succeeding. Never bet online before? Don't worry – we make the process super simple! Follow these instructions to join Bet.co.za now:
Go to www.bet.co.za and click on the "Join Now" button in the top-right corner.
Fill in a short online form.
Confirm your email address.
A Bet.co.za account gets you access to our almost endless resources and helpful guides. Want to start striking it lucky with your expert sports predictions today? Get registered and join in the excitement!
FAQs
What are the best strategies in sports betting?
It's always advisable to carefully assess things like probability and value as part of your online sports betting strategy.
What is the most profitable betting strategy?
Hedging your bets will turn out most profitable since you will win something regardless of what the outcome is.
What is the most efficient way to bet on sports?
The most efficient way to bet on sports is through an online sports betting agency like Bet.co.za.
What is the safest betting strategy?
Always use reputable betting agents, set a limit on how much you're going to stake per bet, and keep a close eye on your bankroll.
Which bet is easiest to win?
Most punters will argue that the easiest bet to win is a first-half Over/Under.