28 May 2019, by: Jonhenry Wilson
SO JUST HOW GOOD ARE ENGLAND?
England have the makings of World Cup champions, but…
Saturday's warm-up defeat to Australia at the Hampshire Bowl in Southampton and Monday's victory over Afghanistan at The Oval in London didn't alter what world cricket knew already: England might, not will, win the World Cup.
The current occupants of the number one berth in the International Cricket Council's rankings for ODI teams and tournament co-hosts required triumph over Australia and a genuine test against Afghanistan to all but convince doubters of title glory come 14 July's final at Lord's.
They earned neither – and effectively exposed shortfalls South Africa can exploit during Thursday's opener at The Oval. While there is no denying the threat posed by the Durban-born Jason Roy, who has relished a fine stretch of form since returning from injury, England can't necessarily bank on big totals from a middle-order minus the services of the ostracised Alex Hales and awkwardly-placed James Vince, who really doesn't inspire confidence as a modern-day limited-overs cricketer.
Granted, Vince will likely be replaced when captain Eoin Morgan returns from injury, but epitomises the deficiencies South Africa and other opposition must capitalise on in London and surrounds. Another is all-rounder Moeen Ali, who averages just over 26 with the bat and well over 48 with the ball 96 ODIs into a checkered career.
The Proteas' big 'in' on Thursday can be provided by the presence and performance of fast bowler Kagiso Rabada. More than 15 percent of Rabada's 106 ODI wickets have come against England, at a 20.68 average almost a full six runs less than a career aggregate of 26.43. A resounding opening spell from Rabada could rattle an England order arguably over-reliant on Roy and fellow opening batsman Jonny Bairstow for a solid start. Their middle-order has proven fragility, wicketkeeper-batsman Jos Buttler can't succeed all the time – and a string of all-rounders must not be left to face more than the closing 10 overs.
Rabada, to an extent, will need to carry fellow new-ball bowler Dale Steyn. The veteran Steyn is nursing a shoulder injury sustained during a stint for the Royal Challengers Bangalore in the 2019 Indian Premier League – and didn't bowl in the warm-up matches with Sri Lanka and the West Indies. Steyn doesn't lack for confidence, but South Africa can't have the star strike bowler's recent struggles exposed at the start of a physically and mentally taxing World Cup campaign.
Steyn's ODI record against England doesn't make for promising reading. He averages over 32 in the United Kingdom – and almost 50 against the English. That said, he hasn't played the intermediate format of the international game against the English since 2012 – and the longing to impress in the UK during that seven-year hiatus might toll.
England, meanwhile, can't deny all-rounder Ben Stokes is out of form with the ball. He didn't take one wicket in May's five ODIs against Pakistan – and managed just five in 10 prior. The hard-hitting left-hander remains a major threat with the bat, yes, but the other half of the role is severely lacking. This will leave pressure on fast bowlers Mark Wood, Jofra Archer, Chris Woakes and Liam Plunkett. Woakes will be tasked with leading the line, while Wood is navigating a foot injury and the Barbados-born Archer is negotiating the pressures associated with becoming a naturalised Englishman.
England Need It More Than SA
England and South Africa have met in ODI cricket on 59 occasions. The former have won 26 and the latter 29, with one tie. The scales are almost even, but not quite. Win on Thursday – and England will all but confirm what was expected. Lose – and they will set an awkward precedent for a round-robin campaign that will end with three challenging fixtures against Australia, India and New Zealand. Morgan's men ostensibly need this win more than Faf du Plessis' do. South Africa are expected to exit at some stage or another, while England are presumed to go all the way.
"We always look to be as aggressive as we can – and on some days we have to play smarter cricket,
said Morgan after Monday's win over Afghanistan – and Indian skipper Virat Kohli recently quipped: "England seem to be obsessed with getting to 500 before anyone else."
England will, indeed, win the 2019 World Cup if a balance between Morgan's tactics and Kohli's jest is found. But it will need to be established and reiterated against South Africa, to ensure late June and early July's matches against the Aussies, Indians and Kiwis aren't too far a stretch.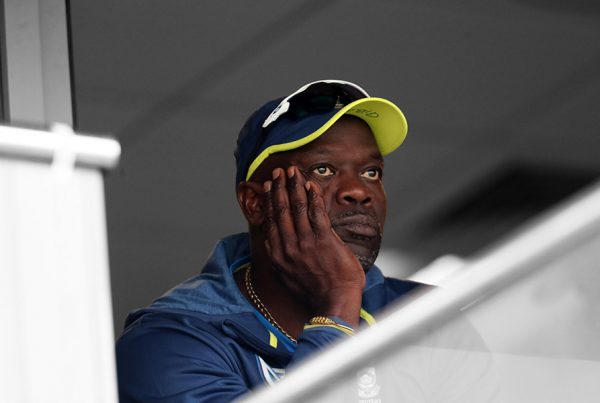 We discuss the future of Proteas coach Ottis Gibson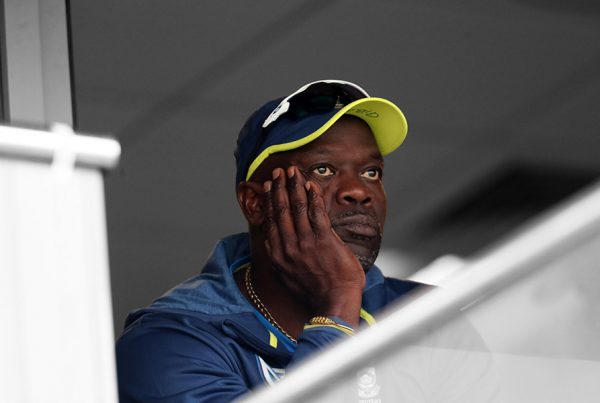 We discuss the future of Proteas coach Ottis Gibson