How to Bet on Tennis Online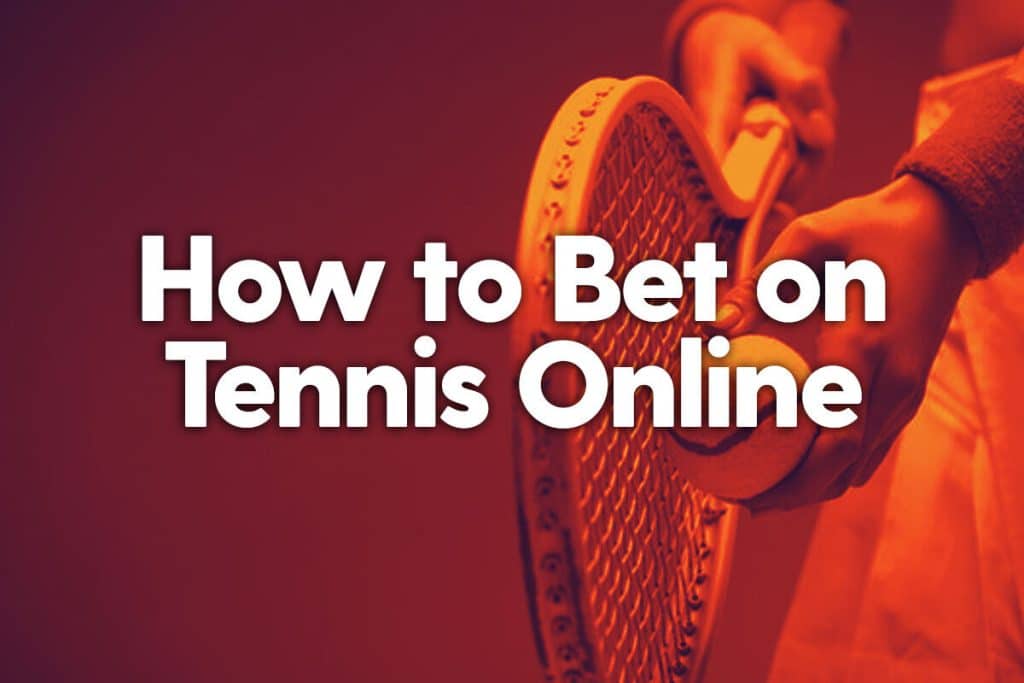 Betting on tennis online takes the thrill of watching exciting tennis match-ups up a level! With in-game markets available at your fingertips, you can make tennis betting predictions and win big while cheering on your favourite tennis players. Keep reading to discover a few types of tennis bets, choosing the best tennis betting markets, factors affecting tennis match outcomes, and tennis betting mistakes to avoid. We've also serving up a step-by-step guide on how to bet on tennis with Bet.co.za:
How do you bet in tennis?
Betting in tennis, or during a tennis match, is called in-game or live tennis betting. You can bet in your favourite tennis matches on bet.co.za.
Different Types of Tennis Bets
Tennis is a fast-paced, nuanced sport, which makes betting on it so much fun! There are many different types of tennis bets in many different tennis betting markets, each offering many opportunities to strike gold and win big.
Where can I bet on tennis matches?
You can bet on tennis matches online using a sports betting platform like bet.co.za.
Tournament/Outright Winner
This is a pre-tournament tennis bet, usually at fixed odds, where you predict who'll hoist the trophy at the end of the tournament.
Match Winner
This tennis bet is available before a match begins, where punters predict which player will win.
Is tennis a good sport bet?
Tennis is considered a good sport bet because of the limited outcomes. Either Player A will win or Player B, so you have a 50% chance of winning.
Total Sets
This tennis bet involves predicting the total number of sets that will be played in a given tennis match.
What does AD mean in tennis?
AD in tennis stands for Advantage. It is the point scored after a Deuce. If the serving side scores, it is Ad-in. If the receiving side scores, it is Ad-out.
Doubles, Trebles and Accumulators
Double and Treble tennis bets are so named because they string two, three, or more bets together in accumulator or 'acca' bets.
Total Games
Betting on total games in a tennis match usually involves an over/under bet, where you are making a prediction about the total games you think will be played in a given match.
What does 22.5 mean in tennis?
This is an over/under tennis bet pertaining to total games. An over bet would require 23 or more total games. An under bet would require 22 or less total games.
1st Set Winner
If this tennis bet is placed, it means a punter is predicting which tennis player will win the first set of the match.
Live – In Play – In Running
All three of these refer to placing bets in unique markets while a tennis match is in progress.
How do you bet on tennis live?
The easiest way to bet on tennis live is to use a live online sports betting platform like bet.co.za.
Handicap
Handicap tennis bets are common when players are mismatched in terms of skill level. Favourites can be docked games pre-match, or underdogs can be given games.
Choosing Tennis Betting Markets
How do you decide on which tennis betting markets to place bets in? Start by considering your strengths and weaknesses in terms of tennis knowledge. Casual tennis watchers are more likely to succeed betting on match results. Bettors diving into the stats and form of each tennis player can win big on more than one tennis betting market.
Factors Affecting Tennis Bet Outcomes
All successful tennis bettors know just how many factors affect a match's outcome. Looking into each of these means you can place more informed, responsible tennis bets.
Player Form and shape
Start by looking at how well both players have been performing in their last few matches. For example, a player on a losing streak is likely to fight harder for a win.
What does 21.5 mean?
This is another over/under tennis bet involving games. An over bet would require 22 or more total games. An under bet would require 21 or less total games.
Head to head records
Another huge factor at play in a tennis match is the head-to-head record, where you're looking at who won when the two players encountered each other previously.
Playstyles
Tennis players each have their own unique characteristics that make up their play style. Knowing these styles and how they compare could give you the edge when placing tennis bets.
How do you pick a winner in tennis?
Picking a winner in tennis involves looking at the ranking of the players going against each other, looking at their recent form, and making a decision as to who you think will win the match.
Home and away records
Home-ground advantage is real and prevalent in all sports. Knowing where players come from, and where matches are being played, could also give you unique insight into who might win.
Is the Tournament Important for the Player
A tennis player playing to win their 10th grand slam is going to fight as hard as the player trying to win their first. Knowing how important the tournament is to each player could be important when placing bets.
Can you bet on yourself in tennis?
It is illegal and unsportsmanlike to bet on oneself in any sport, as this gives you an incentive to cheat in order to win.
Player injuries
If you follow along with updates from player training camps, you can be the first to find out about injuries which will seriously impact a player's performance on the court.
Tennis Betting Mistakes to Avoid
We've looked at factors impacting the outcome of a tennis match. Now let's take a look at the most common tennis betting mistakes to avoid:
Forgetting to look at Player injuries
Injuries are almost always form killers, so forgetting to look at which players are injured could mean placing a bet doomed to fail.
Relying on highlight reels for information
Highlight reels are made to showcase the most exciting moments of matches, but aren't a true reflection of a player's overall performance.
Overreacting to news or social media
This is often called chasing smoke, and involves following along with what everyone else is doing – or letting claims on news or social media impact how you bet.
How do you read tennis odds?
The sign in front of the number shows whether the odds are good or bad. If there is a plus sign, it means that if you bet R100, you would win that much money. If there's a minus sign before the odds, that's how much you'd have to bet to win R100.
Not checking the Player lineup
If you're not paying attention to who is playing in each tennis tournament, you could be missing out on opportunities to capitalise on situations where top seeds aren't participating.
Always betting on your favourite Player
It's naïve to think that your favourite player will win every match they play, and serious tennis bettors know when to bet against their favourites in the interest of maximizing winnings.
Why should you bet on tennis?
Tennis is considered one of the easier sports to bet on, mainly because there are only two players and there has to be a winner.
Start betting on Tennis online with Bet.co.za
Bet.co.za offers you the easiest way to bet on Tennis in South Africa. All you need is a profile and an internet connection! Start betting on Tennis online by following these easy steps:
1. Visit https://bet.co.za/
2. Click Join Now in the top-right corner
3. Fill in your details & confirm your email
Then you're ready to start browsing the Bet.co.za Tennis betting markets, filling up your virtual bet slips, and winning big. If you love sports as much as we do, then you're going to love the Bet.co.za platform! Visit our Bet Central information portal or find out about bet.co.za. You should also check out our sports betting podcast, and learn the basics of sports betting on our Bet School!