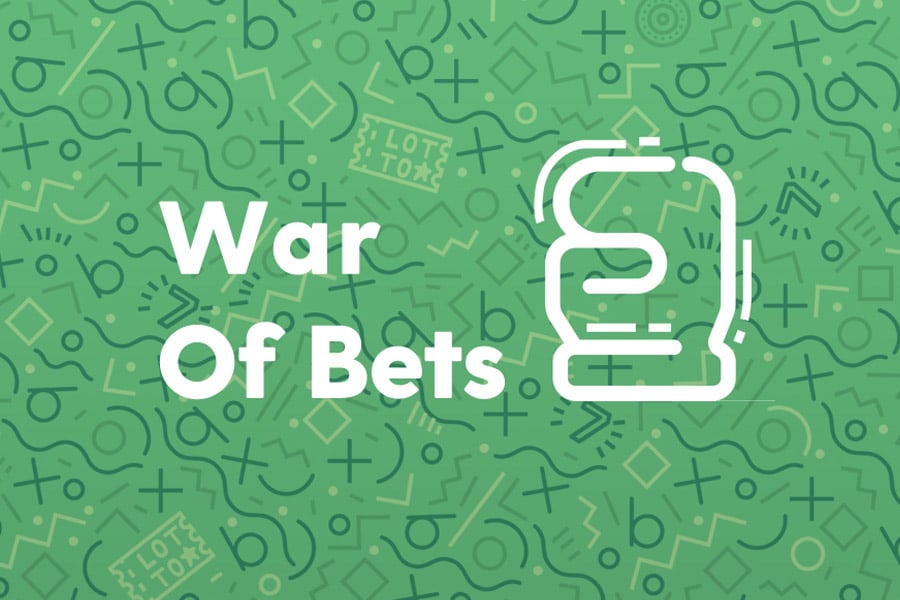 War of Bets: How to play
"War of Bets" is a card game involving two sides – Player and Dealer. It uses a standard playing card deck. The higher card wins. If the two cards played are of equal value, then there is a "War".The game is only between the Player and the Dealer. The dealer deals one card face-up to each side in every draw of the game. Cards are dealt one at a time, the Player always receives the first card. 
The goal of the game is to get a higher card according to the ranking (Aces counts as highest cards only and deuces the lowest). A War (Tie) occurs if the Player and the Dealer have the same value cards. In this situation War (Tie) outcome wins, both Dealer and Player loses.
First round bets can be placed even before the cards are dealt. Punters can bet on one or more available outcomes. 
Second round bets can be placed after the Player receives the first card and odds are updated. Bets made in the previous betting round do not influence further bets therefore punters can place bets on the same or different outcomes more than once. 
In the event of a War (Tie) punters who placed bets on this outcome are paid their winnings. Bets placed on the Player and (or) the Dealer are lost.If you would like to read more about the War of Bets rules, please read this.