How to Bet on Basketball Online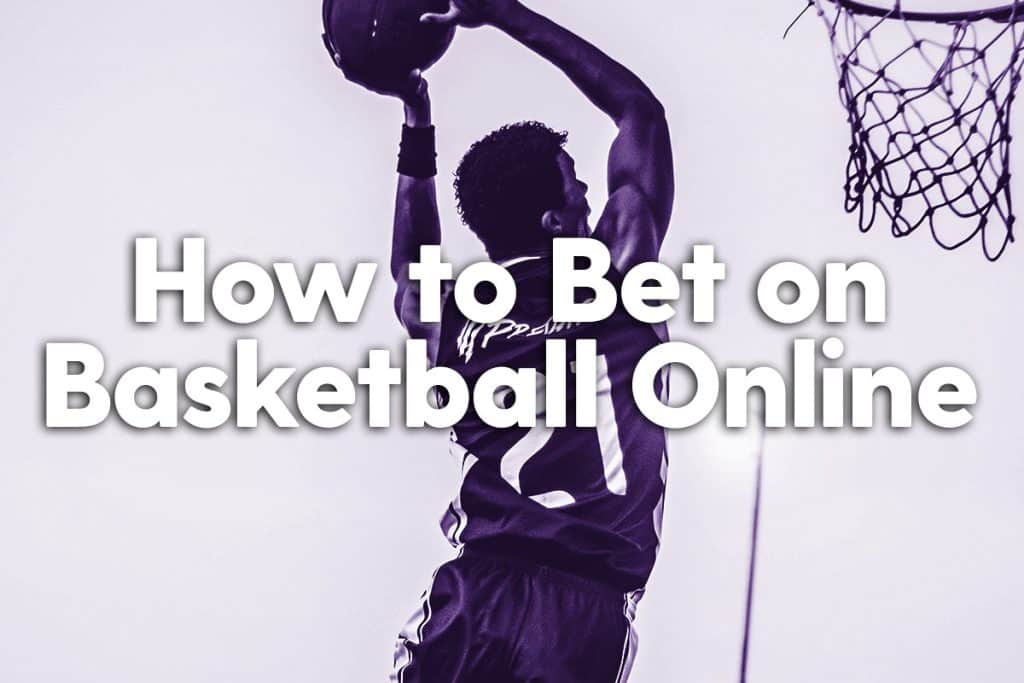 You're a basketball fan (or fanatic) and you've heard how fun it is to bet on basketball online. Betting on sports enhances the experience of following along with a close game. It gives you a chance to make money by flexing your sports knowledge on a betting slip. If you're unsure about how to bet on basketball online, this article is for you. We're looking at types of basketball bets, various basketball betting markets you can play in, factors that affect a team's performance, and mistakes to avoid when betting on basketball.
How do you read odds?
The + and – signs indicate which team is the favourite to win, and which team is predicted to lose. A minus betting odd means a team is the favourite, while plus betting odds indicate underdogs.
Different Types of Basketball Bets
Like with any sports betting, you aren't limited for choice when betting your stake. We're looking at 8 types of basketball bets below:
What does +1.5 mean in basketball?
This means that a team is 1.5-point underdogs in the matchup. They will need to lose by less than 2 points, or win outright, to cover the spread.
Spread Bets
This type of basketball bet involves betting on specific outcomes in a basketball game, like team A winning by 2+ points, as opposed to a simple win/lose bet.
What does +2.5 spread mean?
This is the bookmaker predicting that a team will win by a certain number of points. The number of points is called the "spread", and in this case the team is expected to win by more than 2 points.
Totals Bets
Here you're betting on the total outcomes of a game. For example, the total number of points scored by both teams in a match. Bettors don't predict the exact number, but rather bet on whether the total will be over/under a set number.
Futures Bets
Futures basketball betting involves betting on the outcomes of basketball games that are only set to be played in the future, with fixed odds in most cases.
Parlays, Teasers, and Pleasers
A parlay bet combines multiple smaller wagers into one bet. Teasers and pleasers are versions of parlays where bettors can adjust point spreads in exchange for a lower return.
What does it mean if a team is minus 6?
The minus indicates the team is a favourite to win the encounter, and the six indicates that the team would have to win by 6 or more points for your bet to pay out.
Prop Bets
A prop, or proposition, bet involves waging on outcomes within a basketball game that won't necessarily affect the outcome. For example, betting on how far a certain player might carry the ball.
Halftime Lines
Get a unique opening to adjust your bets during a basketball fixture by checking the halftime lines. These are second-half outcomes bookmakers allow bettors to wage on, with odds appearing as the half-time break commences.
Quarter/1st Half Lines
These types of basketball bets involve betting on who you think will be leading the match come halftime (or the end of the quarter).
Moneyline
Without conditions or a point spread, moneyline bets are the simplest to make. You'll bet on which team will win or lose the game.
The money line is a simple way of representing odds to win, using + or – signs and numbers larger than 100. For example, +150 odds indicate a profit of R150 for every R100 placed on the bet.
Choosing Basketball Betting Markets
How well do you know your basketball teams? Bet.co.za offers multiple basketball betting markets to play in. These include Race to 12, 25 & 45 Points, Team Total Points, Highest Scoring Quarter, Winning Margin, Over/Under, and more.
What does a +3 spread mean?
This means that a bookmaker predicts a team will win by 3 points, which is what will need to happen for a bet on this team to pay out.
Factors Affecting Basketball Bet Outcomes
Betting on sports has one reality: you win some and you lose some. The trick is to learn from where you may have overlooked something, by taking a closer look at your teams and their performance.
Player Form
A basketball team is made up of individual players, each with their own fitness levels and form. Knowing when key players are off could be the key to making winning bets on basketball predictions.
Head to head records
Historically speaking, how well has your team done against their upcoming opponents? Team head to head records are also major influences on how punters bet on basketball.
Play styles
Team playing styles coming head to head should also be considered when betting on basketball. For example, two defensive teams are likely to yield fewer goals than two offensive teams.
What does a +7 spread mean?
Here a bookie predicts a 7-point difference between the winner and loser, so a bet on this team would only pay out if they won by more than 7 points.
Home and away records
Basketball tournaments are made up of games being played home and away. Placing a winning bet might come down to knowing how well teams play away versus having home ground advantage.
Team Lineup and reserves
Who is playing on the court, and who is on the bench? Are we running the A team, or are key players resting to give the bench some game time? These factors can and will impact a game's eventual outcome.
Player injuries
Going big and betting on teams whose key players are injured is risky. It really does pay to research player injuries before deciding on any bets.
Basketball Betting Mistakes to Avoid
Before signing up for a Bet.co.za profile and starting to bet on basketball, have a look at a few basketball betting mistakes to avoid at all costs:
Forgetting to look at fatigue
Players can't perform at 100% throughout a game, it's just not possible. Remember that fatigue is a huge factor in a match, so do research on your team's fitness levels before placing your bets.
Do not rely on highlight reels for information
If you don't have time to watch every second of every game, don't fall into the trap of basing your decisions on the highlights reels. You don't get the whole picture of how each team performed over the entire fixture.
Overreacting to news or social media
Modern media is sensationalist, where breaking news can send markets into freefall within hours. Don't fall for the hype train until you've done your own research.
Not checking the team's lineup
It's a great idea to check the team lineups before placing any basketball bets. You'll also want to follow the team's training progress, since training injuries can impact game-day lineups.
Always betting on your favourite team
We might think our favourite basketball teams are the best in the world, but everyone knows you can't win every game. Don't be afraid to make the smart bet, even if it's against your favourite team.
Start betting on Basketball online with Bet.co.za
Bet.co.za offers you the easiest way to bet on basketball in South Africa. All you need is a profile and an internet connection! Start betting on basketball online by following these easy steps:
Visit www.bet.co.za
Click Join Now in the top-right corner
Fill in your details & confirm your email
Then you're ready to start browsing the Bet.co.za basketball betting markets, filling up your virtual bet slips, and winning big. If you love sports as much as we do, then you're going to love the Bet.co.za platform!
Visit our information portal:
About Bet.co.za:
Check out our podcast:
Learn about betting at our Bet School: