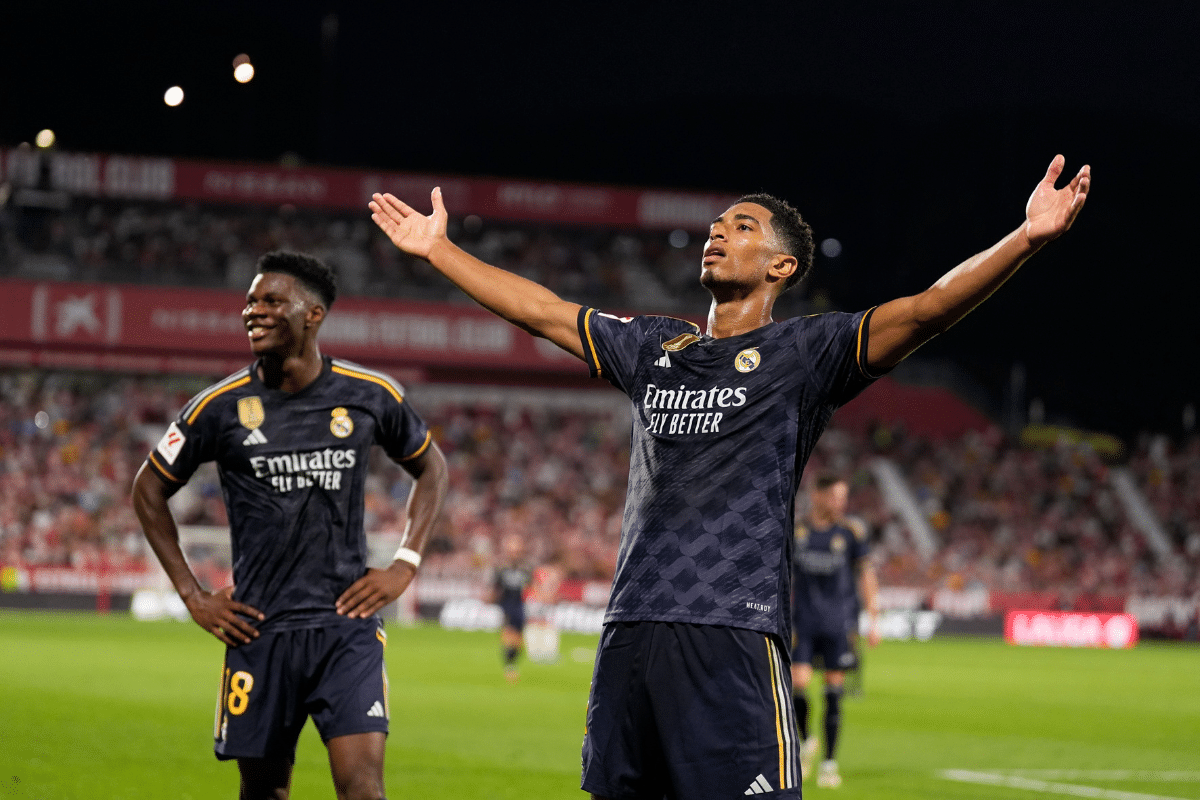 UEFA Champions League matchday 2 was played over Tuesday and Wednesday with clubs like Bayern Munich and Real Madrid continuing the perfect 100 percent record. Let's take a look at some of much talking points in those games.
Rasmus Hojlund – Only Hope In The Miserable Manchester United Season So Far
Since signing from Atalanta at the start of the season, Rasmus Hojlund has been seen as the man to solve Manchester United's goal-scoring problems that have haunted the club for years now. The young Denmark international striker scored twice in his club's embarrassing 3-2 home loss to Galatasaray of Turkey on Tuesday. It was the second straight loss in the competition having suffered a 4-3 loss against Bayern Munich in the opening match. Hojlund was netting his third goal in the United colors in his just second match of the European tournament. Despite having not found back in the league match for the struggling Red Devils who occupy the 10th spot in the English Premier League, Hojlund will be seen as a probable solution now.
Jude Bellingham Keeps Shining
It now has become a norm that Jude Bellingham keeps taking center stage every weekend with the lightning performance. Since signing with a hefty fee from Borrusia Dortmund to Real Madrid – this summer, Bellingham has given the club every reason to cherish going after him. On Tuesday, he delivered another classic performance scoring and providing an assist in a 3-2 victory away to Italian champions Napoli. His equalising goal provided some stability to Madrid to soon got the momentum to overcome the opponent. The 20-year-old Englishman has netted 8 goals in all competition this season and look like he is on track to break some record.
Lazio's Fighting Spirit Continues
Lazio have started the Italian Serie A league campaign on a very bad note. They currently lie 16th with two wins, 1 draw, and four losses. But they have won people's hearts with their Champions League display. In the first match, they equaliesed in the 95th minute against Atletico Madric to grab a point at home. On Wednesday, Mariziou Sarri troops came from a goal behind to snatch a 2-1 victory again in the 95th minute to break Celtic fans' hearts in Scotland. It was former Barcelona winger Pedro who scored I'm the death to win it for the Italian side. Their fans will hope these results will transform them back to winning ways in the league.
Misfiring PSG Thumped At St James Park.
Newcastle United versus Paris Saint-German clash grabbed the headlines before it even it started. It was a match between mega-rich clubs both owned in Asia. Despite arriving in the match struggling in the league campaign, PSG was hoping to use the tournament experience to their advantage to dispatch Newcastle at their own turn. But by making a return to the European elite club competition after two decades, Newcastle was more determined to show what they are made of. In the end, they delivered a statement thrashing PSG 4-1 to show a dominant display. It remains to be seen if Kylian Mbappe can deliver alone for PSG this season.
Has Xavi Found The Winning Formula?
Barcelona remains one of the few clubs in the European top five leagues yet to taste the defeat in all competition. In ten matches Barcelona has played this season, they won eight drawing two in the process. In the Champions League, they have kept a 100 percent record following their 1-0 victory over Porto midweek. These results are giving a glimpse of hope that Barca will return to being dominant like they were in recent years. It also sends a strong message to the competitors to keep an eye on them this season. Their Champions League group might not be the strongest but winning matches will make other clubs find it hard to go past through them in the later stages of the competition.