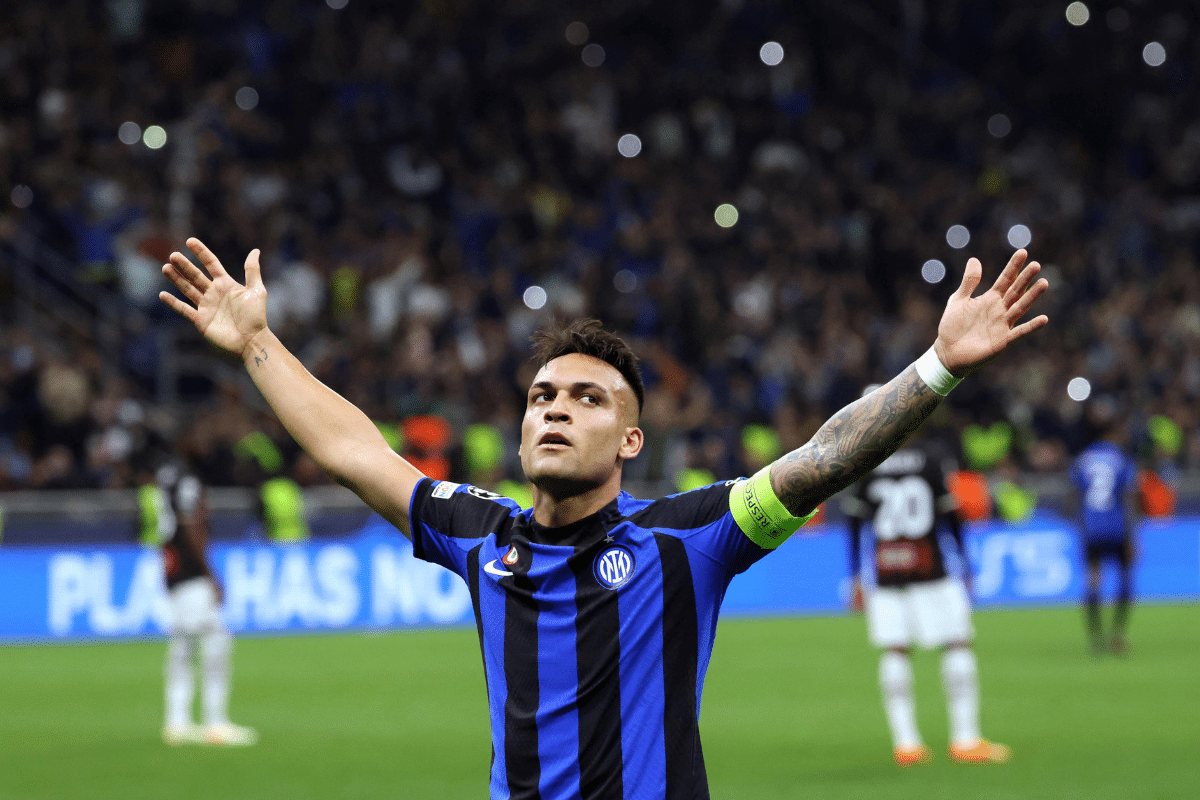 The stage is set for Man City to tackle Inter Milan as they look to secure the prestigious Champions League title. City are the prime favourite to scoop the title for the first time in their history. Meanwhile, Inter will look to win the trophy for the first time in 13 years. Let's look at some key players that will play pivotal roles in the much-anticipated Champions League final.
Erling Haaland
At the moment, there is no striker close to Erling Haaland in terms of scoring goals in the whole world. The 22-year-old Norwegian sensation has been a marvel to watch since the groundbreaking $60 million transfer deal to Manchester City from Borussia Dortmund in the last summer window. He has scored a total of 52 goals in all appearances this season with no goal poacher close to him.
As City look to claim a maiden UEFA Champions League trophy, they heavily rely on him to continue to be a goalscoring machine. The most important factor about him is his ability to finish with both feet and have excellent execution with the aerial balls.
Ilkay Gundagon
It is very funny that Ilkay Gundagon has gone from being surplus to requirements to be an exceptional player for Manchester City this season. The 32-year-old German international was one of the players on their way out of the Etihad Stadium earlier this season but he has regrouped by providing great performance this season. It is no wonder the club is preparing to offer him a contract extension to reward him for the good work this season.
Last week, he played a vital role scoring twice to hand the City the FA Cup against the crosstown rivals Manchester United at Wembley Stadium. If Pep Guardiola's troops are to go over the line against Inter Milan, they will need Gundagon to continue with his red-hot form. Throughout the season, he has shown discipline and leadership skills in the midfield which contributed largely to team success.
Kevin De Bruyne
They say If you want to stop Manchester City from playing then you must stop Kevin De Bruyne. The 31-year-old Belgian star is widely regarded as one of the best playmakers in the world. His vision, accurate passing both short and long-range plus his creativity in the middle of the park makes him a dangerous player to face. For years, De Bruyne has been a vital cog in the Citizen side that has been dominating English football for quite some time.
His goal in the semi-final against Real Madrid ensured his side get a valuable draw in Spain. Nevertheless, he has achieved everything a player can ask for domestically and a Champions League medal is what missing in his cabinet. If City has a chance to scoop a historic victory in Istanbul, then De Bruyne has to tick all the right boxes.
Lautaro Martinez
Martinez is considered one of the best strikers in Europe at the moment. The Argentine goal poacher is having a great season. He has hit 28 goals in all competitions, which is his highest eclipsing the 25 goals he scored in the previous season.
The 25-year-old World Cup winner is in search of an elusive Champions League medal to edge closer to winning all the trophies on offer in his bright career. Despite being known for his speed, and ability to dribble past defenders, this season has adapted into a style of scoring goals from long range. As he is used as the second striker to Edin Dzeko in order to hustle and feed the Bosnian striker. It seems like he has mastered that role with ease this season. For defenders, it becomes relatively hard to backtrack a player who doesn't wait in the box for the supply.
Edin Dzeko
Football across the globe will question themselves on how Edin Dzeko has been managing to provide spectacular performances week in and week out. At the age of 37, the Bosnian international shows no sign of ageing and has been an important member of the Inter squad this season.
With Romelo Lukaku struggling with form and injuries this season, Dzeko has filled Lukaku's role brilliantly. Dzeko is known for his physical presence, which defenders find difficult to stop. Besides that, his height makes him one of the most dangerous strikers better known for scoring with headers. His ability to protect the ball as the lone striker to allow his teammates to join the play makes him a superb player to link the play. Plus his quick mind when the attacking is a threat, especially on counterattacks.
Marcelo Brozovic
Marcelo Brozovic's experience has to play its part on Saturday if Inter are to up their chances of winning the Champions League title. The 30-year-old Croatian international is known for protecting the defence due to his quick mind for reading the game and blocking dangerous attacks. On match day, he has to make sure that the supply to the dangerous Haaland is blocked throughout the entire match.
The task might be difficult to handle but his mental strength to handle the big matches might decide the outcome of the match. As a player who has played in the World Cup final when his nation lost to France in 2018, that does not come as something new. With Manchester City best known for small build-up play to frustrate opponents then Brozovic will have to be on his toes.
Key Battle: Erling Haaland v Francesco Acerbi
It going to be interesting to see if Francesco Acerbi can be able to man mark Erling Haaland for the entire 90 minutes. The 35-year-old Acerbi is playing like a young man providing splendid performances which makes football fans question whether his age is valid or not. He has a huge task to stop Haaland from scoring and it is something not too many defenders have succeeded in doing this season. His vast experience might work in his favour but the big question is, will his legs cope throughout the match?
On the other hand, Haaland is unstoppable and has been enjoying his time in England since joining at the start of the season. The young Norwegian has an eye on the Champions League trophy to conclude what has been a season to remember. At times, he has won the battles with the defenders but Acerbi is no easy passage.
SIGN UP TO OUR

BET CENTRAL PLAYBOOK
Get weekly emails packed with the best tips and sports content.
Get ahead of the game now - fill in the contact form below.