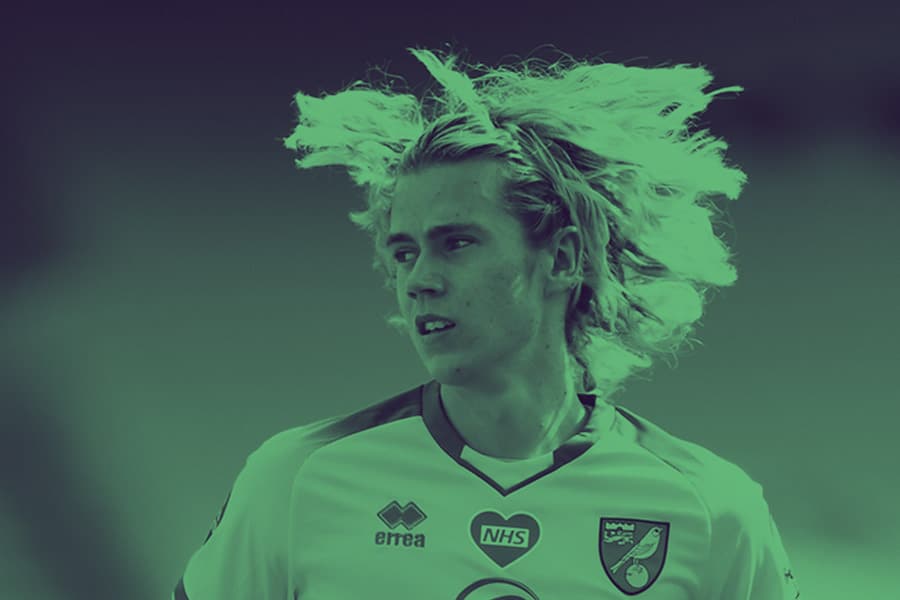 The 2019/20 Premier League season is done and dusted and what a fascinating campaign it was. Unfortunately for Norwich, Bournemouth and Watford, they have to cope with the financial ramifications of being relegated from the lucrative Premier League and this might mean they have to sell their best players to balance the books
These three clubs are stacked with tons of talent and there is definitely more than six players who should and can stay in the league but for now, the Bet Central team has picked out six players we'd like to stay in the Premier League next season.
Nathan Ake – Bournemouth
Ake was one of the standout players for Bournemouth in a rough season and will be in high demand after relegation. If not for injury, Ake would have completed his third straight season playing each and every match for Bournemouth in the league. The 25-year-old Dutch defender is a former Chelsea player but it seems his old club and Manchester City are interested in him. It does look as if Pep Guardiola is in pole position to sign him. 
Manchester City are close to agreeing a deal for Bournemouth's Nathan Ake, reports @Guardian pic.twitter.com/qFszRw8ovA

— B/R Football (@brfootball) July 20, 2020
The great thing about Ake is that he can play like a central midfielder on attack but is also aggressive on defence, he is blessed with just about everything including being a superb athlete. His versatility must also be a big tick for managers who want to sign him. Bournemouth captured him for just £20 million back in 2017, his career trajectory has been upward ever since. He destined to stay in the Premier League.
Suitable destinations: Manchester City and any other big club
Todd Cantwell – Norwich
Cantwell is Norwich-boy playing for his home town club in the Premier League but that dream is now over. And after a solid debut season for the creative midfielder, it might be time for him to move on if he wants more from his career and if Norwich wants to cash in on one of their most prized assets. The shaggy-haired attacker scored six goals in his debut top-flight season in a team that struggled in terms of attacking potency. He continuously caught the attention of fans with his audacity and trickery.
Liverpool was tentatively linked with a transfer pre-COVID 19 but the likes of Leicester City, Sheffield United and Newcastle United are being now also linked with to him. Although he is a creative young player, the 22-year-old has received plaudits for his high work rate but he must work on improving his strength on the ball. Maybe better players around him, Cantwell's development could improve even further. He could follow former Norwich player James Maddison career path which would not be the worst thing.
Suitable destinations: Leicester City, Crystal Palace or Southampton
Jefferson Lerma – Bournemouth
It was not too long ago when Lerma was linked to Manchester United but injuries and suspensions have disrupted his season at Bournemouth. he remains an astute Premier League player who should not find it hard to find a club despite his penchant for a yellow card.
The Colombian is an all-action player capable of playing in several roles in midfield whether it be defensively or more in a more advanced role. The 25-year-old has not been linked with anyone since United pre-season but with Lerma's skillset – he would fit into a Liverpool, Leeds United or add depth and athleticism into a Manchester United midfield.
Suitable destinations: Leeds United, Liverpool or Manchester United
Emiliano Buendia – Norwich
The Argentine attacker Emiliano Buendia is a joy to watch and creatively he was amongst the very best in the Premier League. In terms of chances created, Buendia was only behind Kevin de Bruyne, Jack Grealish and Trent Alexander-Arnold so there is definitely something about him as a player. A big frustration with Buendia is his lack of shooting prowess or will to shoot, he naturally seems to want to provide instead of scoring himself but he does get into very good positions on the pitch.
The first big impression he made was during Norwich City's upset of Manchester City early in the season. Unfortunately 'The Canaries' could never recreate that magic again but Buendia did end the season with sevens assists and is still only 23 years old. He might not be the most physical player but Buendia like many of Norwich's players can play at a high tempo in attack and defence.
Suitable destinations: Everton, Leicester City or Brighton
Ismaila Sarr – Watford
Best known for his amazing performance against Liverpool which dashed the champions' hopes of matching Arsenal's 'Invincible' season. And that is the frustration with Sarr, he is capable of world-class performances but his performances are often too erratic as it stands. Trying to find form at a club which lacks stability is hard in fairness to him but the raw materials he possesses are hard to ignore.
The coolness.
The calmness.
The finish.

ISMAÏLA. SARR. ?#GoalOfTheDay pic.twitter.com/m634pQnl8W

— Watford Football Club (@WatfordFC) March 21, 2020
The young Senegalese searing speed and Olympic-like acceleration is always an attractive proposition at the top level – there is no substitute for blistering pace. Sarr joined Watford for a fee near the region of £30 million but Sarr ended up appearing in 28 games this season for the Hornets, scoring five goals while providing six assists. A modest tally but there were enough moments to excite any future employers.
Suitable destinations: Newcastle, Wolves or Spurs
Josh King – Bournemouth
The Norwegian hit just six Premier League goals this season and four assists compared to 12 and three from the previous campaign – but this is understandable considering Bournemouth's poor form.
King remains a trustworthy Premier League player and averages of just over a goal every three matches in the last four seasons. Promoted sides could potentially see value in King but he might find a better-suited club would be a club in the lower half of the league who needs a striker capable of scoring and creating.
Suitable destinations: Crystal Palace, West Brom or Leeds
Abdoulaye Doucoure – Watford
Watford's midfield dynamo Doucoure is probably good enough to play at any Premier League club. His versatility makes him an attractive option for managers and he proved to be a great business for Watford for just £9.5 million. This season he got four goals and two assists in an uninspired Watford team. Doucoure is similar to Lerma in that he can pass, tackle, shoot and run all over the park week in week out. There is potential for him to be a solid squad player at a big club or a stalwart at a midtable team.
? Doucoure Delight ?#GoalOfTheDay | @WatfordFC pic.twitter.com/ndApeK1kDT

— Premier League (@premierleague) July 15, 2020
Doucoure has spoken about his wish to move from Watford earlier this year: "Yes, I think I will leave Watford. The club is aware of my ambitions and wants to help me go up a level." 
What level will it be?
Suitable destinations: Everton, Newcastle or Wolves
Honourable Mentions
Callum Wilson 
David Brooks 
Gerard Deulofeu 
Jamal Lewis 
Ben Godfrey 
Max Aarons 
Diego Rico
MORE SOCCER