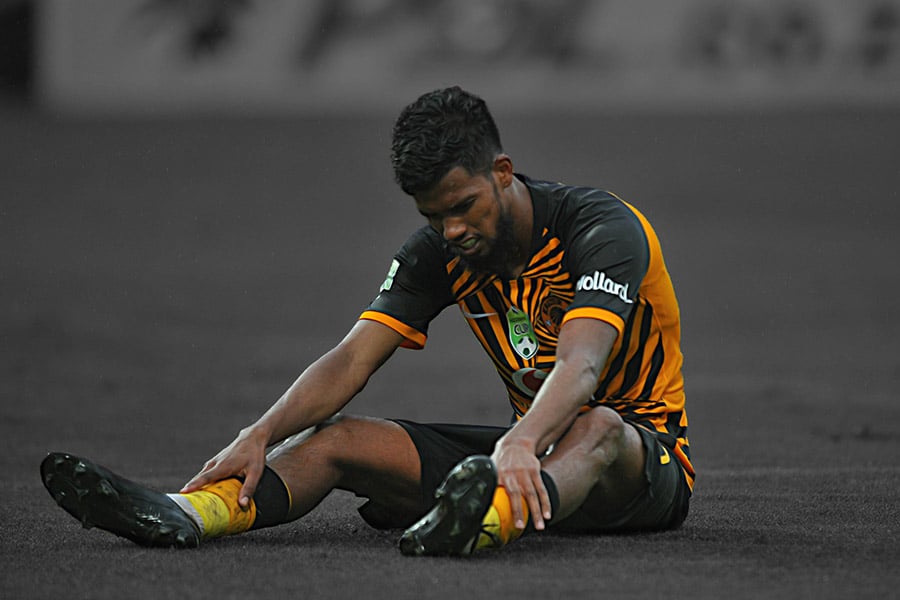 24 February 2020, by: Thabang Kgeledi
The Nedbank Cup Last 16 – Talking Points
Kaizer Chiefs got knocked out of the Nedbank Cup by Highlands Park on Saturday afternoon.
In a thrilling 120 minutes of football that featured: bone-crushing tackles that should have been penalised, a penalty shout that should have been given, and a spectacular headed own goal that Cristiano Ronaldo would have been proud of. The game ended 1-1 after regulation and extra-time. Chiefs went on to lose 5-4 on penalties.
Log leading Kaizer Chiefs have only the league to play for now. In December of last year, it seemed as if they would coast to the championship. This year, however, their Absa Premiership form has dipped. This has allowed the likes of Mamelodi Sundowns to close the gap from 12 points to only four.
BET: NEDBANK CUPEver since he had been declared fit to play, Kaizer Chiefs supporters have been lobbying for the return of Itumeleng Khune to the starting lineup. Ernst Middendorp decided to give Khune an opportunity to play in Saturday's Nedbank last-16 game against Highlands Park.
He played well. He made crucial saves throughout regulation and extra-time. Unfortunately for him, the whole Kaizer Chiefs Twitterverse turned on him when he failed to save a single penalty.Yeah, I know, that sounds ridiculous. I was shocked when I read their scathing critique of his penalty shootout performance.
Here is a quick free lesson on how penalty kicks work: Penalty kicks may reach speeds near 200 kilometres per hour (km/h) and is usually over within a quarter of a second (i.e it's physically impossible for a human being to react in that time).
Thus, the goalkeeper must make a decision on how to stop the shot before the ball is struck (i.e it's a guessing game). Only between 15-20% of penalties are saved by a goalkeeper (i.e. The mathematical odds are stacked against the man between the sticks).Both Black Leopards and Baroka FC advanced to the next round of the Nedbank Cup. Black Leopards got there by dispatching Amavaravara 2-0 on Friday night. Baroka booked their place in the quarter-final by beating Hungry Lions 4-2 on penalties after the game ended 2-2 after extra time. Baroka and Black Leopards are sitting in 13th and 14th place on the Absa Premiership log respectively. They are both on 20 points.I'm not too sure if it's wise for both teams to be expending their resources and playing their first team in a cup competition that they probably won't win. What happens if a key player gets an injury during a Nedbank Cup game? What happens if their small squads are fatigued due to the physical and mental slog of a cup game? Is being eliminated in the quarter-finals or semi-finals of this competition really worth the hassle?A courageous effort by fourth-tier Vaal University of Technology (VUT) held Sundowns goalless in the first half. In the second half, a voice in the collective mind of the Sundowns players minds went on to remind them:
"We are the freaking PSL champions! These guys are semi-professional students who probably have a semester test they need to study and write tomorrow. Let's send them home".
They scored a couple of goals to beat the students soundly.With Kaizer Chiefs being booted out by Highlands Park and Maritzburg United being eliminated by Bloemfontein Celtics, Mamelodi Sundowns have turned out to be the big winners of the last-16 of the Nedbank Cup.
The Nedbank Cup often produces upsets. But, this Sundowns team is starting to play well down the stretch of this season. You'd be a brave man to bet against them.
MORE SOCCER