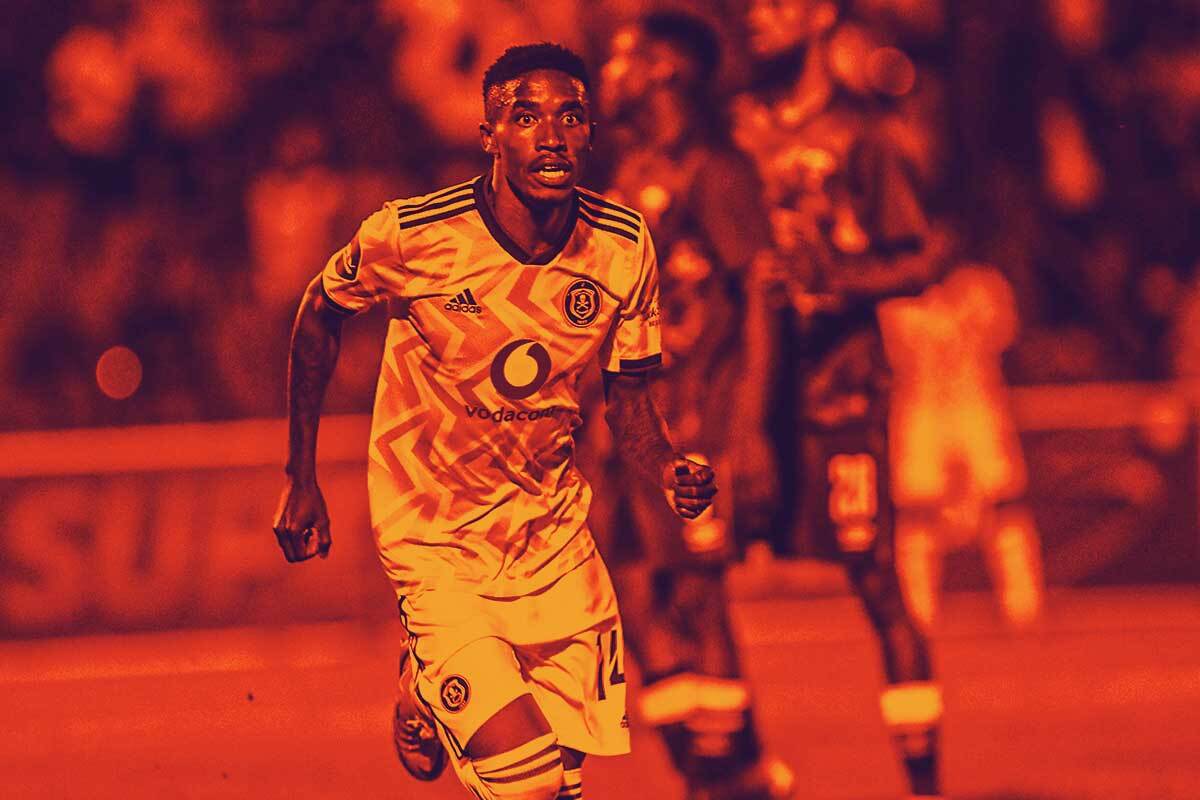 Monnapule Saleng's hat-trick led Orlando Pirates to a 4-1 win this past weekend as they bounced back from derby day defeat. The win took them into 3rd place on the league table, in prime position for what looks to be an interesting battle for a CAF spot between Pirates, Chiefs and Cape Town City.
The story of the weekend however was Saleng, who took home the match ball after scoring three to take Pirates within 2 points of the top of the league, but the story is really about one man: Monnapule Saleng.
24y 11m 20d – Saleng is the 3rd youngest player to score a hat-trick for Pirates in the league after Sibusiso Zuma (23y 7m 14d) and Tso Vilkakazi (21y 6m).
But what is the full history of PSL hat-tricks? The first player to score a hat-trick in the PSL was Pollen Ndlanya, back in September 1996 for Kaizer Chiefs against Witbank Aces. He followed up a first-half brace with a second-half brace past Tanzanian goalkeeper Pazzi Shabani as Chiefs ran out 7-2 winners then. The last player to do so also played for Chiefs (Caleb in October). Altogether, 121 hat-tricks have now been scored in the top-flight, and it's no surprise where most of them come from.
1 – Saleng's hat-trick was the 81st by a South African-born player, comfortably the most in the league. Zambia (7), Zimbabwe (6) and Malawi (5) are the next best countries.
All in all, 17 different nations are represented among hat-trick scorers in the top-flight. A thought for Anthony Laffor's arms for hosting his country's flag is very very very very high. With four hat-tricks to his name, he has more hat-tricks alone than Nigeria & Mozambique (both 3), Namibia (2) and Serbia, England, Burundi, Senegal, Botswana, DR Congo, New Zealand & Ivory Coast (all 1).
On the club level, Saleng's hat-trick was the 8th by a Pirates player, making them joint-fourth when it comes to club trebles in the top-flight. But Chiefs remain the leaders in both volume and variety.
11 – Chiefs have also seen 11 different players score a hat-trick for them in the PSL, the highest number of unique hat-trick scorers of all sides.
On a player level, Saleng is the 91st player to score a league hat-trick, joining a club of 90 other names led by cult heroes Pollen Ndlanya & Daniel Mudau.
A special mention to Pollen Ndlanya who not only leads the hat-trick charts but is also the only player to have scored a hat-trick for three different clubs (Chiefs, Pirates & AmaZulu).
Much much more could be written about hat-tricks, but we'll round this up with a few quirks on players that scored two hat-tricks. Mabhuti Khanyeza scored two in his top-flight career, with those coming just two months apart (57 days to be exact). It was the shortest gap between hat-tricks by any player who scored more than one until Peter Shalulile had that Haaland-style two hat-tricks in six days earlier this year. Nomvethe also scored two hat-tricks in his (long) career. The first came on 22 February 1998 (hello Nokia) and the last on April 29 2012 (hello iPhone).
14y 2m 5d – Nomvethe's gap of 14+ years remains a record for time between two PSL trebles by a single player. Side note: the EPL record is 14 years 1 month and 29 days held by CR7, so Nomvete beats Ronaldo by 7 days.
99 times out of 100, you'd expect to win the game if you score a hat-trick. But there's always that unlucky player who takes home the match ball but leaves behind all three points. Indeed, of the 121 hat-tricks we've seen, 117 have been by players ending on the winning side, while two have been by players who end up in a draw. That leaves two unlucky players
2 – Jabulani Ndwandwe (Manning Rangers v Pirates in 2000) & Charlton Mashumba (Polokwane City v Cape Town City in 2019) are the only two players to end up on the losing side despite scoring a hat-trick.
One final EPL-related note. Les Ferdinand was the first player to score a hat-trick in successive English Premier League games. Peter Shalulile was the first player to do so in successive South African Premier League games.
29 – Their second hat-tricks came on the same day exactly 29 years apart: 12 April 1993 & 12 April 2022.
Spooky.
SIGN UP TO OUR

BET CENTRAL PLAYBOOK
Get weekly emails packed with the best tips and sports content.
Get ahead of the game now - fill in the contact form below.