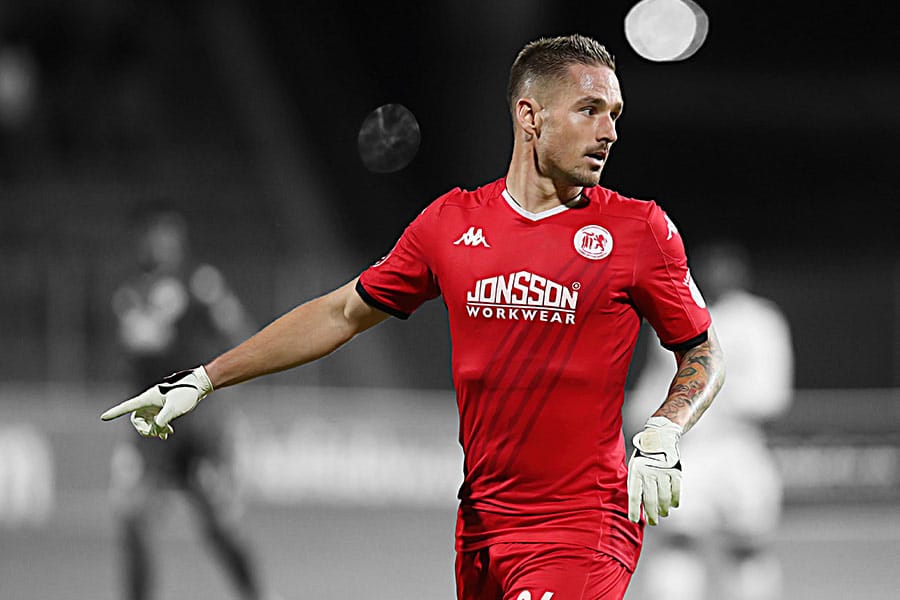 adjective
having more importance, value, skill, power, etc., than people recognize
In every league, there are those players who are crucial to their sides and who perform at a very high level consistently. However, when international squads are announced, when the biggest clubs go on spending sprees or when the end-of-season awards are announced, these players are conspicuous by their absence.
We look at five such players in the PSL who are yet to get the recognition that their talent and performances deserve.
Caveat: At times, players can be spoken of as under-rated in such wide circles that they actually either do start to get the praise they deserve. Players like Jordan Henderson and Wilfred Ndidi fall into this category as no one, in their right mind, thinks they are anything other than fundamental, top class performers and the media coverage now finally reflects their contribution.
In the PSL right now, there are not enough top quality central defenders in the lower-ranking teams. Sides like Black Leopards, Polokwane City and AmaZulu scramble to find starting XI quality centre backs, Chippa United don't have that problem.
Sitting on their bench right now is former captain, Frederic Nsabiyumva, who played for Burundi at the 2019 Africa Cup of Nations and was recently linked with Orlando Pirates. Those talks seem to have been withdrawn by Bucs as their interest cools.
In terms of PSL defenders who can both defend well in the air and stand up to one-versus-one dribbles, few can match Nsabiyumva in that regard. He is currently going under the radar and will surely soon be picked up for a reasonable price soon and prove one of the league's best value players who are seemingly currently available for transfer.
Looking at the defensive issues suffered by Orlando Pirates in the last two seasons, it is curious that they have loaned Shitolo out for so much of the time. He spent the second half of last season at Chippa United and solidified a leaky backline with his displays under Clinton Larsen at centre back.
At Golden Arrows this time around, he plays a hybrid role where he initially starts as a defensive midfielder but when Steve Komphela pushes his fullbacks into advanced positions in the build-up phase (and brings the two "wide" players into number ten roles, morphing into a 3-4-2-1 shape), Shitolo drops into the backline.
His ball-playing ability in that role is absolutely crucial for Arrows, and when he is missing, Arrows' entire system functions less effectively. When he missed recent games against Bidvest Wits (injured) and Maritzburg United (suspended), Arrows lost on both occasions.
The Highlands Park man is absolutely crucial to his side's cause thanks to his long-throws, but he has a reputation for being a very limited player otherwise. Although not particularly strong technically (to say the least), his defensive work either in an aggressive man-marking role or in a sweeper-type role as the spare man at the back is usually overlooked.
He is amongst the leaders in the PSL for their percentage of duels won and he also makes amongst the most clearances.
A perfect indication of how important he is to Highlands Park is the ten goals they have conceded in the last three games without him. After the 3-0 defeat to Kaizer Chiefs, Owen da Gama bemoaned his absence saying:
"I think we really need to get a bit of consistency in our defence. I mean week and week out . Our two most consistent players, Ryan and Mzava are out. You know it makes it very difficult for us."
Having been a steady right back the last time Highlands Park were in the PSL and often a man-marking central midfielder last season, Rae has really stepped up as a central defender this time around.
When so many recent lineups for the "team of the decade" came out, few included players who had excelled through the entire 10 years. One such player is Nazeer Allie. Having started 2010 at Ajax Cape Town as a right-back, Foppe de Haan moved him into a central role where he was superb. He eventually went on to win a league title and the Telkom Knockout with the Clever Boys, mostly playing at fullback but also occasionally in a back three or in central defence.
At Maritzburg United this season, he has been every bit as good as Rushine De Reuck and amongst the best-performing central defenders in the PSL. At the age of 34 and standing at just 175cm tall, his intelligence and reading of the game allows him to compete with pacey forwards or target men, and his ball-playing ability has shone through – something that he honed at Ajax Cape Town.
There are very few PSL players who have able to play so consistently well for such a long period of time and who are still amongst the league's best current performers at the age of 34. A good indication of just how good he has been is that Siyanda Xulu absence with injury this season, and his move to a defensive midfield role before that, have seen no drop-off at all in Maritzburg's defensive record. Allie has kept eight clean sheets in the last 12 PSL games he has started – a remarkable record.
Although he scored only eight domestic goals in four seasons at Orlando Pirates, Mabena was an important player in the club's continental matches and arguably deserved more game time at the club. His career has blossomed since then though, both at Platinum Stars and Bloemfontein Celtic.
Capable of playing as the main striker, number ten or slightly wider in his earlier years, Mabena is now usually seen excelling as a false nine for Bloemfontein Celtic. What makes him so underrated is his football intelligence, ability to play in tight spaces, and excellent finishing and creative play. In the last few years, Mamelodi Sundowns have had Percy Tau, Lebohang Maboe and Sibusiso Vilakazi as a false nine as various times, but aside from them, no one has interpreted that role as well as Mabena.
At 32, his chance at a big club may be all but gone, but with his ability, he should really have been snapped up in the last two or three seasons by a Bidvest Wits or SuperSport United at least, and possibly even Sundowns. Looking at Celtic's displays, it is Mabena who makes their attack tick in a role not dissimilar to that seen played by Roberto Firmino at Liverpool.
Shakes Mashaba called him back into Bafana Bafana contention in 2016 but that was sadly the last opportunity he has had at that level as so few coaches seem to recognise just how good he is.
Aside from the five mentioned above, numerous players have performed well over a long period and who are only now getting the credit they deserve. Rushine De Reuck is being spoken of as a breakthrough star but was superb last season too, and Mosa Lebusa has excelled for years despite almost no Bafana Bafana recognition. They will surely both see themselves called up to future international squads and be nominated for PSL awards in May.
Thato Mokeke has also been very a consistently superb performer for many seasons across several clubs and in numerous positions, but only recently got to start for Bafana Bafana against Ghana in an AFCON qualifier for just his fourth cap at the age of 29. He is finally getting some of the recognition he deserves.
Then there are the veterans like Jabu Maluleka and Danny Venter, who have performed well for many years and possess technical abilities in tight spaces that very few can match; not to mention their prowess from freekicks. Both could have played for the big three clubs over the last decade and not looked out of place.
There are also the likes of Knox Mutizwa, Thabiso Kutumela, Divine Lunga, Gerald Phiri Jnr, Siyethemba Sithebe and Haashim Domingo (and many others) who should be getting more credit than they currently are.
MORE SOCCER