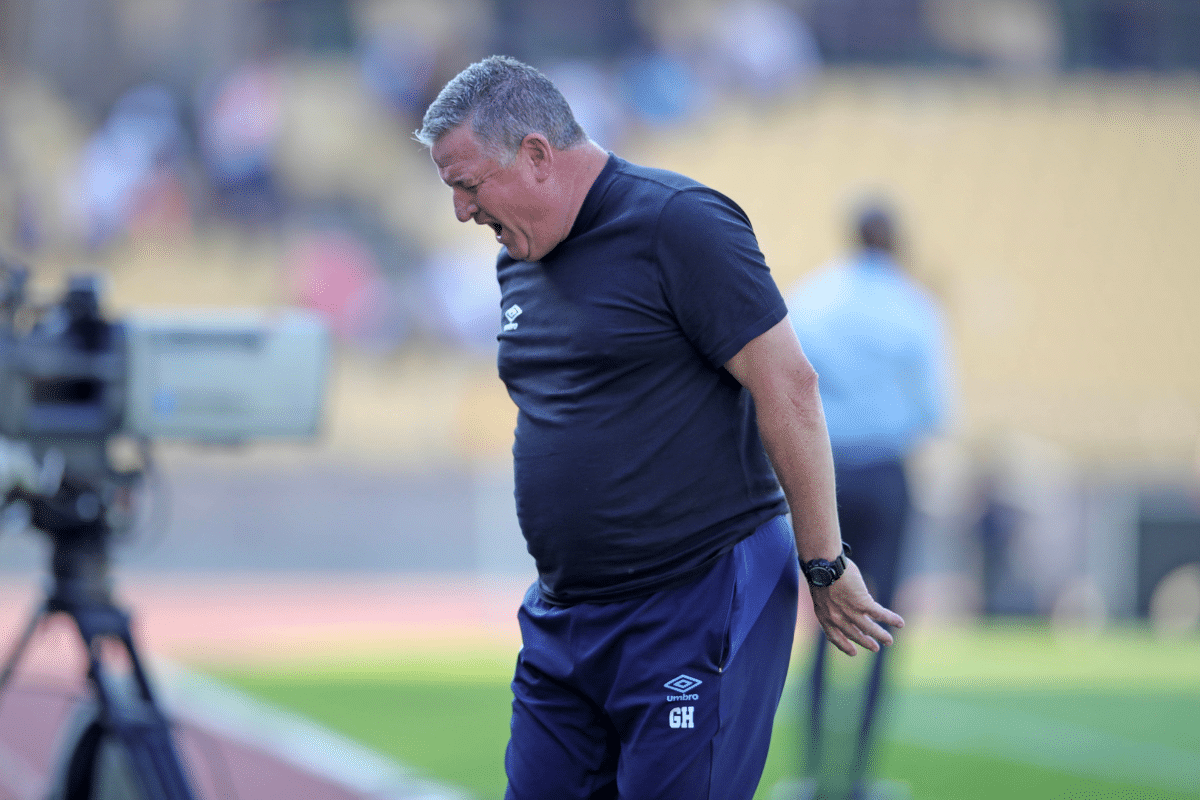 Opta Jabu combs through the numbers to bring out the biggest winners and losers from this weekend's domestic football action.
Winners
Gavin Hunt – Winner
Because the league title has been wrapped up for a while, there is a danger of thinking the remaining games do not matter. But the words and actions before, during, and after SuperSport v Chiefs on the weekend, put paid to that claim.
"Three points never tasted so sweet.." tweeted Coach Gavin Hunt after the victory.
Subsequent interviews have shown how he was pleased with more than just the three points. SuperSport are now guaranteed to finish 3rd or higher this season, which would be the first time this happens for the club since they finished third in 2011/12, and that was also under Gavin Hunt. Coming into this weekend, Hunt had won just one of the last 13 matches against his former teams (P13 W1 D5 L7). So there was a monkey on his back that he had to shake. Ghampani Lungu's opportunistic goal and a solid second-half display ensured that monkey was thrown far far away.
SuperSport may have not been at their best throughout, but against a tame Kaizer Chiefs side, they did not need to be. Even the goal itself came from a piece of questionable goalkeeping, but the lead was thoroughly deserved. Yet it must come as no surprise that SuperSport scored from a cross – no team makes more crosses than SuperSport in the league. If there is one thing, Gavin Hunt has done wonders with a limited squad. After a slow start, he seems to have identified the strengths and weaknesses of his team and found a way to capitalise on its strengths – crosses and aerial balls being one. Another transfer window to work on the squad may help take the team to the next level.
5 – Matsatsantsa are back into CAF competition after a five-year wait, which was their longest gap between CAF appearances in PSL history.
SuperSport United – Winner
They've earned the right to be in African competitions, after a long wait. Taking seven points in home games against Chiefs, Pirates & Sundowns can only be a good omen. They now go into the final game of the season with a lot to play for. Not only will a win take them to the 54-point mark they have not seen in 11 seasons, but it could also be enough for a Champions League berth.
0 – SuperSport will complete the season without a home defeat (P15 W10 D5 L0) for the first time, only the eighth PSL side to finish a top-flight campaign without losing at home.
Khanyiso Mayo – Winner
Over the weekend, he was crowned Cape Town City's Player of the Season, and very few (if any) will be surprised. That's eight goals in his last eight appearances for City, as many as he managed in the previous 41. Since the start of March, no player in the league has more goals, and the Golden Boot may be headed to Cape Town for the first time since 2017.
12 – Mayo is the third Cape Town City player to score 12+ league goals in a single PSL season after Lebo Manyama & Kermit Erasmus (both 13).
Maritzburg United – Winner
Maritzburg ended their sticky patch with a 1-0 win over Stellenbosch that could have huge ramifications for their survival. A first clean sheet in 12 games was the foundation, as they limited their opponent to a single shot on target all game. They'll need the same defensive resolve against Sundowns during the week.
TS Galaxy – Winner
4-0 for a third time this season. Since 2007, only Sundowns (twice) have scored 4+ goals on three occasions in the same season. You have to go back to 2003/04 Supersport for the last team to win by a 4-goal margin in three different games in the second half of the season.
Eric Tinkler – Winner
City will end the campaign with fewer points, goals, and wins than last season, and they will rue how they started the season. Fourth from the bottom before the World Cup, but they could end the season 4th from the top. The second half of the campaign has been better and shows that if they can add strength in depth in the off-season, they could reap some long-awaited rewards.
Swallows – Winner
That's three wins in a row for the first time since January 2021, which is their best streak since promotion. From fears of relegation a fortnight ago, they may actually sneak a Top8 finish next weekend.
1 – Cape Town City have lost just one of their last 10 games (W5 D4 L1)
Losers
Kaizer Chiefs – Loser
A week ago Arthur Zwane was in a fighting mood, highlighting to those who listened that:
"Go and check the stats of Kaizer Chiefs' past three seasons then you will see that there's a lot of improvement in this squad compared to the previous squads that we have assembled."
The problem with such a statement is that it is so general, it can easily become a multi-edged sword. There are many statistics involved in football, and a team is evaluated on more than 50 different metrics. These range from general stats like wins, draws losses, goals, and points to attacking and defensive metrics including shots, possession, tackles, box entries, tackles, ball recoveries, tackles, and much much more. Zwane's statement was not entirely wrong – there are stats where Kaizer Chiefs have improved compared to previous squads. But again, there are others where they have not.
When such a loaded statement is followed up by a defeat in one of the most high-profile matches in the league, it creates a lot of noise and takes away from the main points one was trying to make. We've put down Kaizer Chiefs as losers and not one individual, because whatever shortcomings are not the work of one man or one season.
11 – Chiefs have lost 11 league matches this season, the most league defeats they've ever suffered in a single campaign in PSL history.
Chippa United – Loser
Defeat in the penultimate game of the season when you're fighting for survival is understandable. But the nature of that defeat also matters. The last thing any team wants is to head into the final day on the back of a 4-0 thrashing.
44 – Chippa have conceded 44 goals this season, the most of all teams, and their worst-ever total in a PSL season.
The Competition's Integrity – Loser
Scheduling the crunch Maritzburg game this week ahead of other teams is getting the ridicule it deserves. Maritzburg have communicated their disapproval at the decision, and who can blame them. When multiple teams fighting relegation do so under different circumstances, it puts the integrity of the entire competition at risk.
Orlando Pirates – Loser
After a record run without a draw, Pirates have now suffered back-to-back draws. Focus may have shifted to the FA Cup final in two weeks, but their defensive home record is an Achilles heel that needs to be looked at.
1 – Pirates have kept just one clean sheet in their last 10 home games, a run stretching back to October 2022.
Richards Bay – Loser
It's amazing that we are even thinking this, but they still need one point to ensure survival. Only Sundowns (248) have been top of the table more days than Richards Bay this season (8). But they could end up relegated. They have not won any of their last 13 league games (D3 L10), the longest winless run by any side since Maritzburg United's 14-game run in 2018/19. The second half of their season is shaping up to be one to remember, as they have picked up just six points.
6 – Six points in the final 15 games of the season would equal the worst record of any PSL side in a 16-game season (2008/09 Bay United)
SIGN UP TO OUR

BET CENTRAL PLAYBOOK
Get weekly emails packed with the best tips and sports content.
Get ahead of the game now - fill in the contact form below.