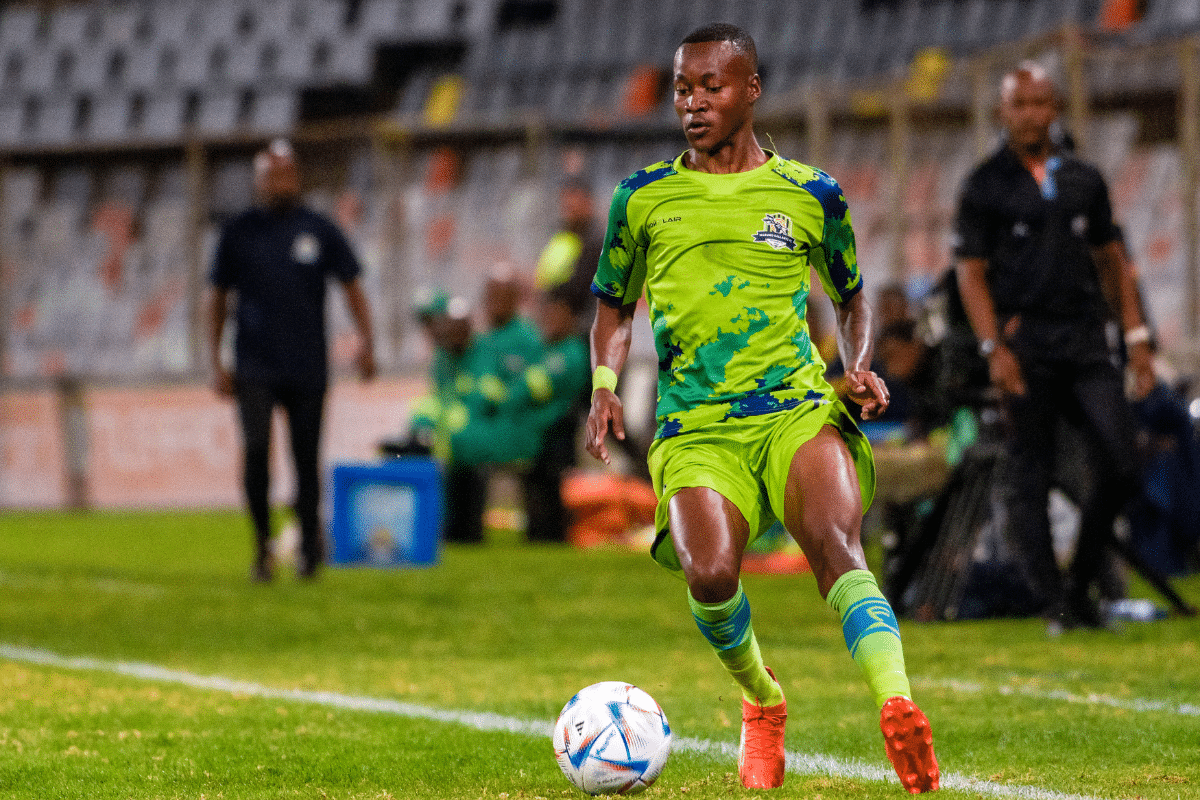 The DSTV Premiership relegation battle reaches the boiling stage this weekend. With two games to go, teams are fighting hard to stay up in top-flight football. The likes of Maritzburg United, Chippa United, Marumo Gallants, TS Galaxy, and Richard's Bay are not safe as yet. Let's analyze what a team need to survive.
Maritzburg United (26 Points)
Games left
* Stellenbosch Fc ( home)
* Mamelodi Sundowns ( away)
What they need to survive.
Maritzburg United have 26 points after 28 games and are occupying the last position on the league standings. On Saturday, they are hosting Stellenbosch and they need to win to increase their chances of survival. In their 14 league games at home this season they have only managed three wins with the last victory coming against Royal AM in January. A draw in this match will mean they have to rely on Swallows to beat Marumo Gallants in the last match to at least seal a playoff spot. A loss though on Saturday, means they are relegated pending if they score too many goals against Sundowns.
Their goal difference is negative 17 compared to (-5) of Marumo Gallants and (-11) for Chippa United which are teams having 29 points. The highest points they can reach is 32 which still doesn't guarantee them safety as they would still wish Marumo and Chippa lost their games.
Chippa United (29 Points)
Games left
* TS Galaxy (away)
*Golden Arrows (home)
What they need to survive.
Chippa United need four points to guarantee them safety from relegation. This weekend they travel to TS Galaxy, who need one point to retain their PSL status. The last time the two sides faced each other, they drew 0-0. So if Chippa won't mind another draw away before getting the job done at home in the last match against Arrows. Chippa will have some confidence heading to this game having defeated Richard's Bay in the last away game.
The concerned factor for Chippa is their goal difference as it is sitting on the minus 11 and the sides above them are slightly better.
Marumo Gallants (29 Points)
Games left
Swallows ( Away)
What they need to survive.
Marumo has picked up late to fight for their lives. At one stage, they were destined to play their next league campaign in the Motsepe Foundation Championship. But their eight games unbeaten run which came to an end with a loss to Mamelodi Sundowns meant they are blooming in confidence that safety is almost guaranteed.
A win for them against Swallows in the last match must give them a place in the playoff unless Maritzburg United win big in their last two matches. A loss though plus two wins for Maritzburg means they might face a relegation unless Chippa United losses their two games also. The equation is simple for Marumo, is to win their game which games them a guaranteed playoff spot. But losses to Chippa in their both games mean they would be safe from relegation. A draw doesn't mean a thing as they are in more danger to be chopped.
Richards Bay (32 Points)
Games left
*Cape Town City ( away)
*Royal AM ( home)
What they need to survive.
One would ask the question how come Richard's Bay found themselves in danger to be relegated after starting the season brightly? The last time they won a match was back in January against Marumo Gallants since then they have been the bread and butter for the all sides they are facing. This calls for the concerns of the PSL newcomers on how they got it wrong now. Stage big than them? Is the coach failing to maintain and guide players? Or are they tired now?
Their task though is kinda simple but not simple for a team that has been struggling in the second half of the season. Natal Rich Boys need a point in the last remaining matches against Cape Town City and Royal AM to continue on top-flight football. This weekend they travel to Cape Town City with the aim to get a point on the road. But it won't be easy as it sounds as City have only lost three home matches this season. But Bay will have a morale boost as they got better off the opponent in the first league match.
With Royal AM having already safety from Relegation, their next target is to seal a top-eight spot. Plus when they meet up Bay will want to get revenge as they lost in the first round. It getting tougher for Bay but a loss to Marumo Gallants to Swallows and Maritzburg United losing both games means that they will be automatic safety.
TS Galaxy (32 Points)
Games left
* Chippa United ( home)
*Stellenbosch Fc (away)
What they need to survive.
TS Galaxy's latest form is poor. In the last five matches, they have managed two points losing three games in the process. The last time they tasted a victory was against Richard's Bay. To survive, they need a point in the last two games. On the road to safety, they welcome struggling Chippa United, in a six-pointer match as two clubs are desperate for all three points.
Galaxy managed a draw in the first round when then the two sides met. The worrying factor in the match is that TS are not having good results at home. They have only managed two wins with the most points coming away. In the last match, they will meet Stellenbosch who are seeking a place in the top eight. The good thing about the Galaxy is the good goal difference as they have plus 3. Even if Maritzburg United and Marumo Gallants manage to tie equal in points with Galaxy, both sides will need a big scoreline to prevail.
SIGN UP TO OUR

BET CENTRAL PLAYBOOK
Get weekly emails packed with the best tips and sports content.
Get ahead of the game now - fill in the contact form below.