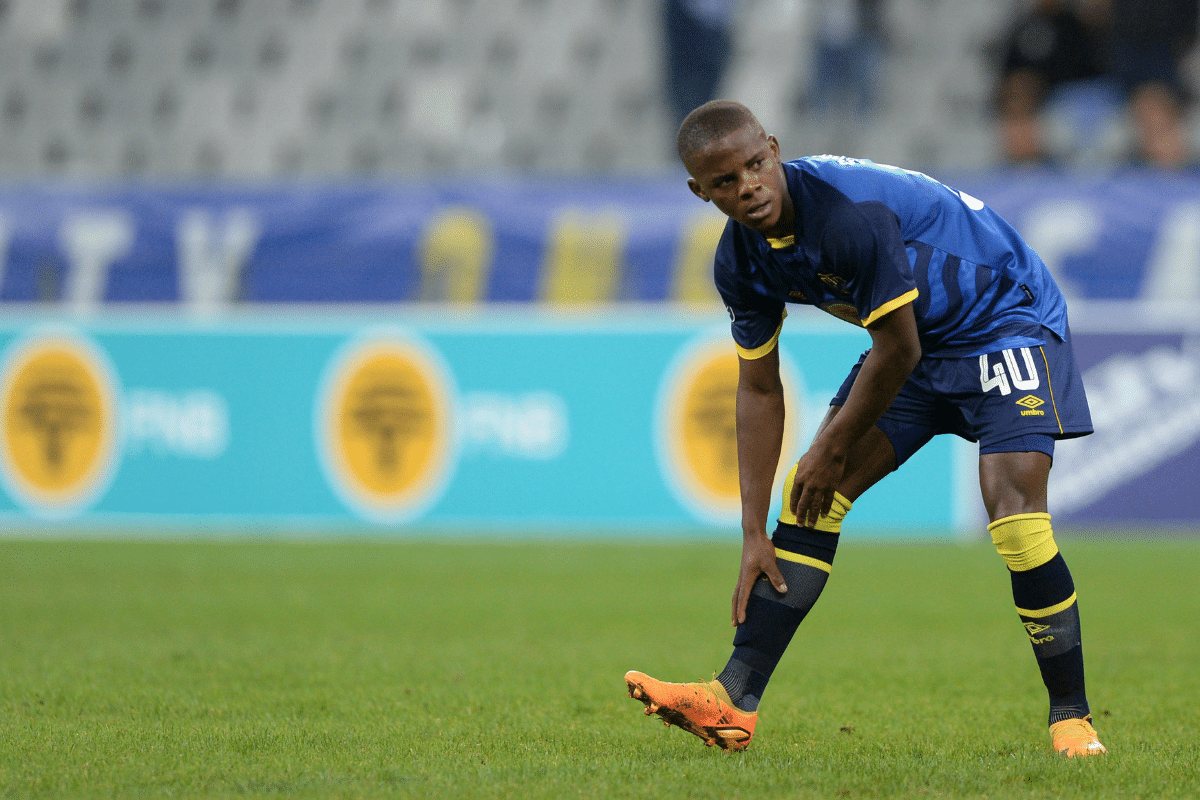 The 2022/23 DSTV Premiership season recently concluded with Mamelodi Sundowns again winning the title and Orlando Pirates winning both domestic trophies (MTN 8 & Nedbank Cup) on offer. Normally we discuss the results and performances of teams – on this occasion, we decided to do an analysis of the squad age of each team.
Age Profiles
We broke down the age of players into four groups and counted the number of players that fell into each of these four age brackets. This also only included the players who had made at least an appearance for their team during the league campaign. The groups were as follows: Under 20 years of age, between 21 – 24, 25 to 29, and lastly the Over 30s. How did each club's age profile look from the season just past?
It is important to note that the age profile of players across the league can vary depending on several factors; including team strategies, player development, and the overall competitive landscape. However, in general, teams tend to have a mix of young, middle-aged, and veteran players to balance the squad's experience and potential. There are however some teams that stand out on either end of the spectrum.
Younger Players:
Some teams prioritise youth and player development, giving opportunities to younger players to gain experience and develop their skills. These teams, like Stellenbosch FC and Cape Town City FC, gave a higher number of minutes to young players in their squad last season which helped bring the club success in times where other groups of players were not able to set up to the plate. These younger players can bring energy, enthusiasm, and the potential for long-term success to the team. The likelihood of younger players getting more game time at clubs such as those mentioned above is very different than what it would be at the likes of Sundowns, Chiefs, and Pirates.
Prime Age:
All teams bar a few had more players in the prime age group (25 – 29) years of age than in the 30+ (Marumo Gallants, AmaZulu FC, and Royal AM) or younger age groups (SuperSport United).
Older Players:
While youth and prime-age groups are often valued in seasons to come, experienced players can play a crucial role for many teams across the league. They can bring leadership and several different qualities that can be of benefit to the club going forward. However one has to balance this out if the club does not have a good season and then has to potentially go through a rebuilding phase. This is the case as we can see very clearly with the likes of AmaZulu FC, Sekhukhune United, and Marumo Gallants from the past campaign. The first two are already shipping out a lot of players whilst the latter were relegated and also need to go through a re-building phase to get back to the top-flight.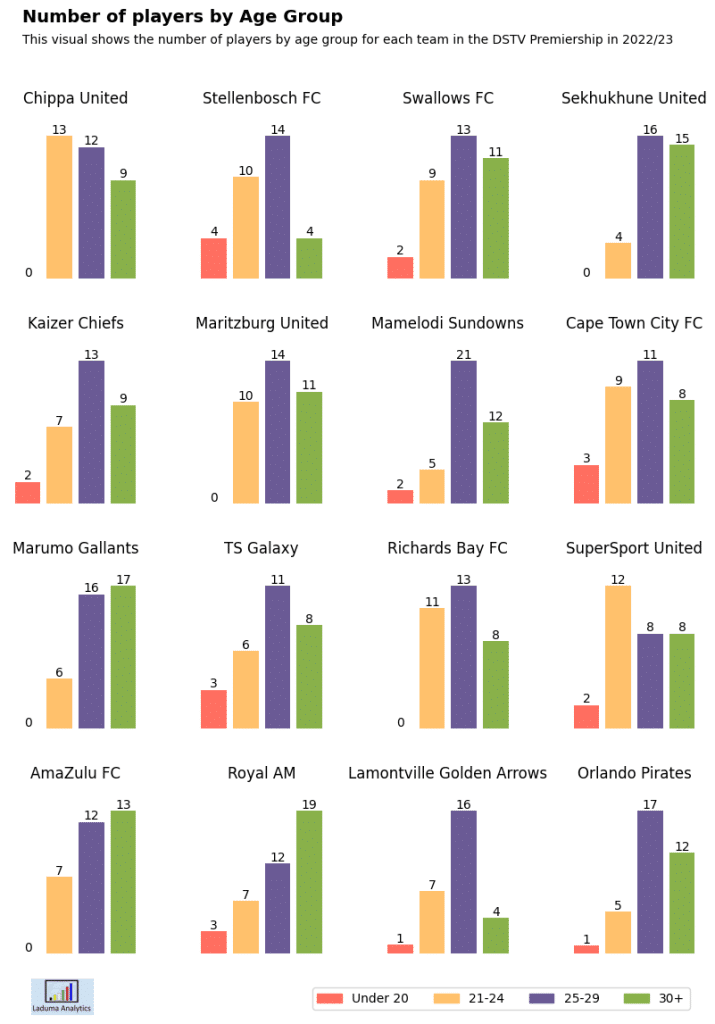 Squad Planning:
Teams' profiles and planning, including their use of younger or older players, can have significant implications for the upcoming season and the one that has just concluded.
For the upcoming season, playing younger players, teams that have given significant playing time to younger players in the previous campaign may benefit from their development. These players would have gained valuable experience, improving their skills and understanding of the game. The team's investment in youth could pay off with improved performances and potential breakout seasons for these players.
Teams that heavily relied on older players in the previous season might face challenges related to aging and durability. Older players are more susceptible to injuries and may experience declines in performance which the club need to account for and plan for. Managing the workload and training as well as other elements like proper rest and recovery becomes crucial for these teams. However, if the veterans can maintain their form and leadership, they can still contribute to the team's success.
Transfer Season
The transfer season is the perfect opportunity for teams to do some smart business, examine their processes of recruitment, and plan for the future ahead of time. Best practices would be to plan for a transfer window ahead of time and not at the moment, yet many clubs only think short term with no long-term strategy in place for 'what if' scenarios.
SIGN UP TO OUR

BET CENTRAL PLAYBOOK
Get weekly emails packed with the best tips and sports content.
Get ahead of the game now - fill in the contact form below.