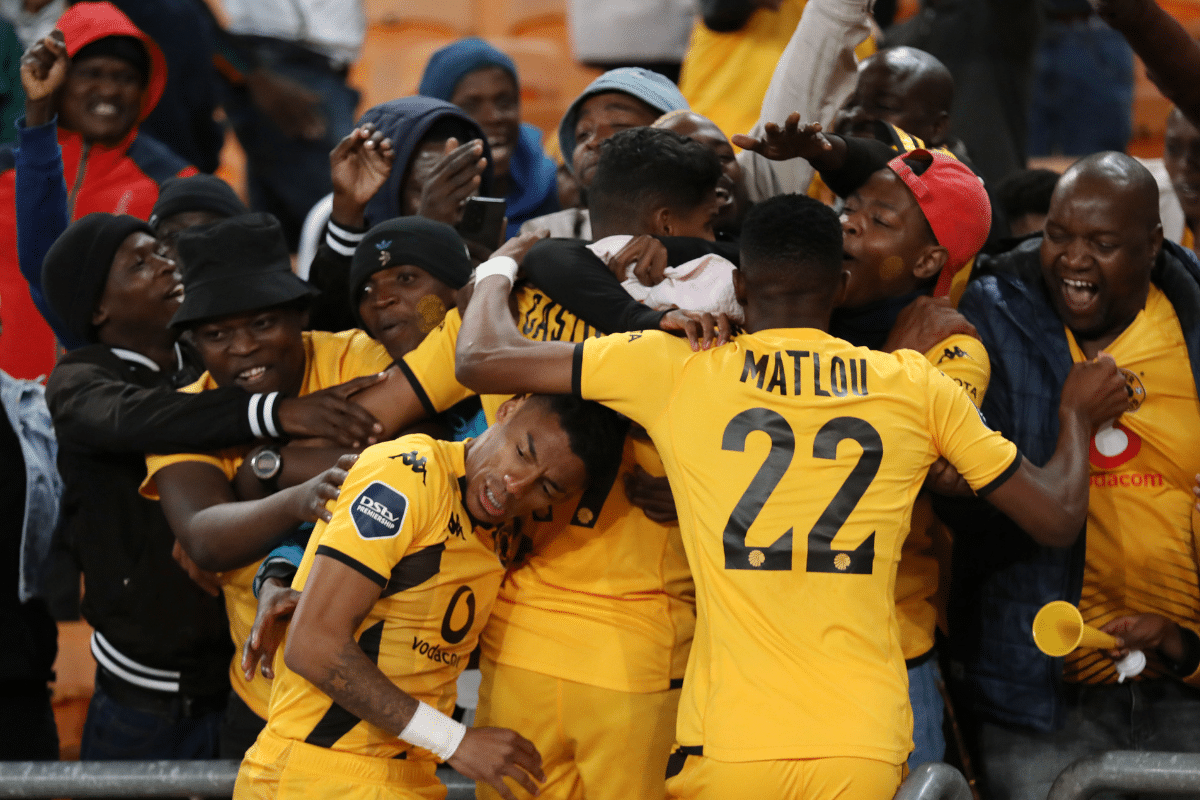 There were four DStv Premiership games this past weekend with some high-scoring and entertaining games. Opts Jabu has a review and looks at the Winners and Losers from the weekend's DStv Premiership weekend.
Winners
SuperSport And Their Comeback-Ability – Winner
Even Gavin Hunt admitted they were not at their best as he lamented the state of the Danie Craven pitch. But even that was good enough, on a day that they had to dig deep and earn a rare away win. This quote from the coach after the game showed how he valued the grit, as much as the three points.
"(But) we have to ingrain that into the team, it's the most important thing. It's not about how you play football sometimes, it's about how you get results.."
That this result followed being knocked out by the same Stellenbosch in the same city recently further demonstrates the mental resolve hammered into the latest version of a Gavin Hunt side. Yes, they love a long ball. Yes, they are less pleasing to the eye than your Sundowns or Pirates. But the quicksilver movement has never been a precursor to silverware.
Last season's march to third place was built on an unbeaten home record, as they became only the eighth team in PSL history to complete a full season without a home defeat. For context, we're comparing them with 444 different sides since 1996/97 (i.e SuperSport 22/23, SuperSport 09/10, SuperSport 96/97 being three different sides). But the away form had suffered quietly, perhaps as a result. The last nine away games since January had produced no wins, five draws, and four losses. So when trailing 1-0 at half-time away to a side that just knocked them out of the Cup, the odds would have been heavily stacked against them.
But SuperSport got it done, and in doing so narrowed the gap at the Sundowns down to 5 points, with a game in hand. Interestingly, their last three away victories (although stretched over 10 months) have come away to Cape-based sides – Cape Town City and Stellenbosch (twice). But this one may be the sweetest of them all.
2017 – This is the first time since February 2017 that SuperSport won a league game they were trailing at half-time (trailed 41 times in the last six seasons, W0 D13 L28).
Gavin Hunt Still Getting Firsts – Winner
You have to go back 10 seasons for the last time SuperSport won 10+ points in the first four games of a campaign – but this weekend was about the character of Hunt's, more than any numbers. The last time SuperSport came back from a half-time deficit to win a league game was in February 2017, under Stuart Baxter. Eric Tinkler never managed it. Kaitano Tembo never managed it. Before them, Gordon Igesund also could not crack that code. Even Hunt himself had only done so twice before. But away from home, this was new territory even for the 900+ games man.
1 – This was the first time for a SuperSport side led by Gavin Hunt to win an away league game they trailed at half-time.
Grant Margerman – Winner
The man at the core of SuperSport's current challenge is Grant Margerman. The focus early in a season is so often on what new players a team has signed. But making the Magerman loan permanent may be the best piece of business for SuperSport this off-season. Few players in the league are both workers and creators, and even fewer are excellent at both. His coach's comments on the ceiling of his potential were more of an encouragement than a lambasting. At 24, he could be a pivotal player for club and country for years to come.
52 – Margerman completed the most passes in this game (52), and was also the most accurate passer for players with 45+ minutes (84%).
Kaizer Chiefs – Winner
The 3-0 win over AmaZulu comes as a welcome relief after a rather complicated start to the season. Of course, Chiefs ended their sticky patch against AmaZulu, because that is exactly how history has gone.
24 – Chiefs have won more league matches against AmaZulu than any other side.
Pule Mmodi – Winner
The first league brace by a Chiefs player since Caleb Bimenyimana's penalty hat-trick, but this was capped off with a stylish second goal. More of the latter, please.
4 – Mmodi has been involved in 4 goals in his last three games v AmaZulu (3 goals and 1 assist)
Morgan Mamilla – Winner
2 – Mammila is only the second coach in Chippa United's top-flight history to win a league game away to a Cape-based side (also Norman Mapeza v CT City in December 2019).
Zakhele Lepasa – Winner
The season is not even a month old, and Lepasa is close to 10 goals. Should he stay injury free, he could deliver a memorable season for the Buccaneers.
8 – Lepasa has scored eight goals in six appearances in all competitions this season, more than he managed in his previous 51 appearances at both SuperSport United & Orlando Pirates over 4 seasons.
Riveiro The Cup Specialist – Winner
12 – Jose Riveiro is now unbeaten in all 12 Cup games at Orlando Pirates (W10 D2 by an aggregate score of 25-5). Only Josef Zinnbauer (13) has overseen a longer unbeaten run in Cup competitions at the start of a Pirates tenure.
Losers
AmaZulu's Away Record – Loser
Brandon Truter. Romain Folz. Ayanda Dlamini. Pablo Franco. For all the changes that have taken place at AmaZulu, their weakness in away games still remains. For a club hoping to challenge for a league title in the coming years, the away record is a mismatch with those ambitions. We've listed the coaching changes here not to say they are the cause, but to highlight how they have all failed to solve this one glaring problem. This is one obvious issue the Spaniard can solve in order to win the loyalty of the Usuthu faithful.
1 – AmaZulu have won one away league game in the last year (P15 W1 D8 L6 – a sequence that began on 3 September 2022).
Cape Town Spurs – Loser
Four games, four losses, and life in the top flight is proving tricky for Bartlett and his team. They need positive change and they need it quickly. Spurs are the eighth side in PSL history to lose all four season-opening games, and the first since 2020/21 Maritzburg Utd. Having said that, only two of the previous seven were relegated
1999/00 Bush Bucks (ended the season in 13th)
2003/04 Hellenic (15 – relegated)
2020/21 Maritzburg Utd (13)
2013/14 Polokwane (15)
1997/98 Santos (16 – relegated)
2011/12 Santos (15)
2007/08 Thanda Royal Zulu (14)
TS Galaxy – Loser
They may have started the season well (7 points from 9), but the same start happened last season, and they still finished 10th. You won't win many games with one shot on target.