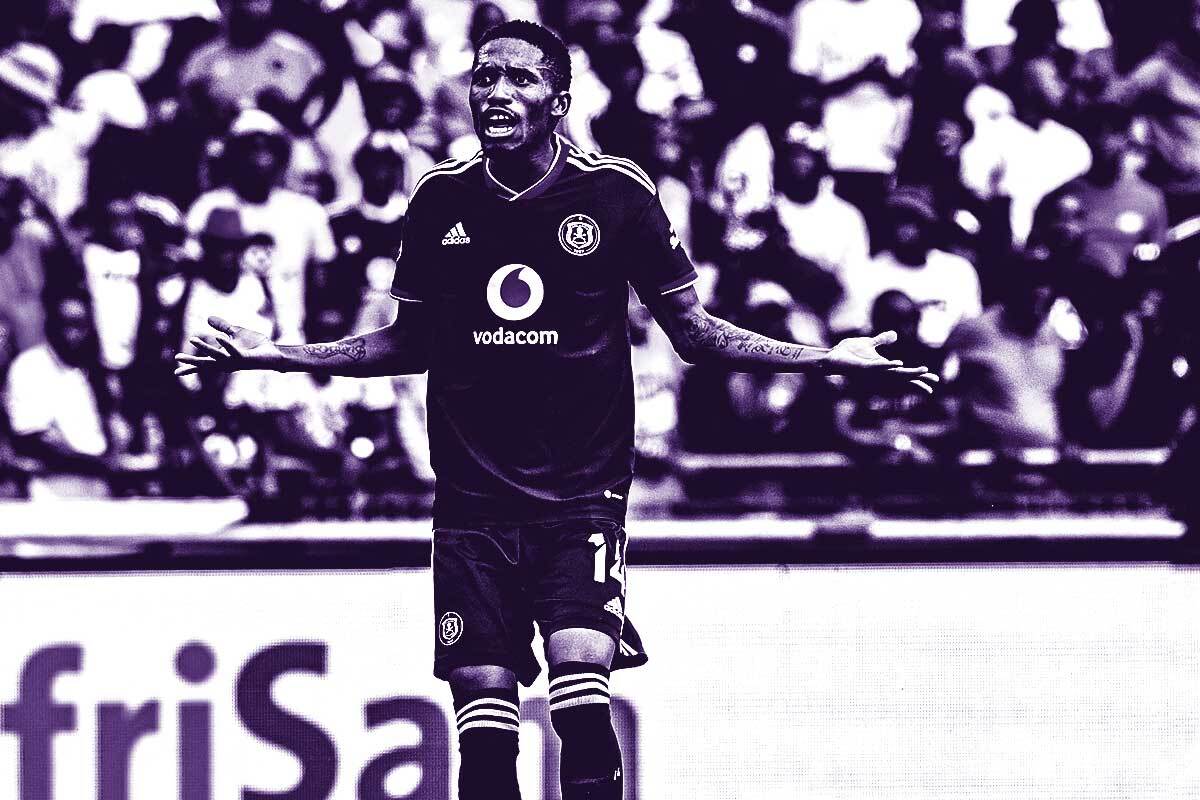 Every season players come to the forefront after strong displays for their teams, and this season Monnapule Saleng has been turning some heads for Orlando Pirates in the DSTV Premiership. The versatile winger joined Pirates from Free State Stars ahead of the 2021/22 campaign before spending the season on loan at Swallows FC.
Whilst playing for the Dube Birds, Saleng gained a valuable 22 matches which equates to 1,537 top-flight minutes which have helped him compete at the top level against other strong Buc teammates.
Let's have a look at Saleng from a data perspective and see what has made him so prolific for the Bucs this season.
Appearances/Minutes
Saleng has played approximately 50% of available Pirates league minutes this campaign, starting 10 of his 11 matches played in the DSTV Premiership. Considering the talent that coach Jose Riviero has to choose from, Saleng has been picked 8th most of all Pirates players, playing a solid 880 minutes of top-flight football in 2022/23. His performances have also warranted him being one of Riviero's top players – especially scoring the only goal as Pirates beat AmaZulu FC to the MTN 8 cup final.
Goals & Assists
He has scored in all competitions the Bucs have played in this season, his latest goal coming in the Nedbank Cup tie against Marumo Gallants which Pirates won 2-0. His eight goals have come off 5.3 xG which may lead people to question whether there was an element of luck in his conversion. A somewhat unfair evaluation given that his team have been terrible themselves in front of goal this campaign. Looking at his shot map below, his scoring record has more to do with his positioning which has been more reflecting of why he has been so clinical this term.
| | | |
| --- | --- | --- |
| | DSTV Premiership | Cup games |
| Chances created | 12 | 4 |
| Shots taken | 31 | 8 |
| Shots on target | 14 | 11 |
| Goals scored | 4 | 4 |
| Assists | 3 | 1 |
In a Bucs team that has struggled for goals until recently, Saleng has contributed eight goals and assisted a further four making him one of the team's most prolific players of the season so far. His shot map below from the league campaign shows a big tendency for him to cut in from the right before firing, resulting in a very similar shot map profile to a certain Mohammed Salah.
Positioning
Saleng has played either flank for the Bucs this season using his pace to take on opposition defenders and/or whip balls into the box for teammates. His touch map visual below highlights how high Saleng can be found in the opposition half. Also found more in his own half on the right-hand side than on the left looking to drive forward and create dangerous opportunities. He has a tendency to turnover the ball often with his dribble success% only coming in at 51%, meaning 1 in every two dribbles has not been successful.
Passing
Having looked at his shooting and positioning, what can we take from his passing profile? Again noticeably, most of the activity is found in the opposition half, particularly the flanks on either side. The direction and length of the arrows help us to comprehend how far and in what direction he passes the ball (on average) when found in these positions. Most of the areas show passes sideways or backwards possibly indicating his high position followed by cut-backs for players to run onto. 
The wide areas on the other hand show considerably more activity from a pass volume and pass lengths (arrows) perspective indicating his ability to find teammates when he is out wide.
Conclusion
Saleng at 24 years old has shown his potential and given fans more of what they expect from their front men, especially when the attack has been the Bucs' most struggling game element in 2022/23 to date. One aspect that would benefit his game is to lessen his shots from distance – especially since it is difficult to score from there. In line with expectations of what Saleng is capable of, the team and he would benefit immensely from his presence closer to goal and with individual video work that is certainly possible. How Saleng adapts to becoming a fan favourite and soaking up that pressure will be fascinating to follow.
SIGN UP TO OUR

BET CENTRAL PLAYBOOK
Get weekly emails packed with the best tips and sports content.
Get ahead of the game now - fill in the contact form below.