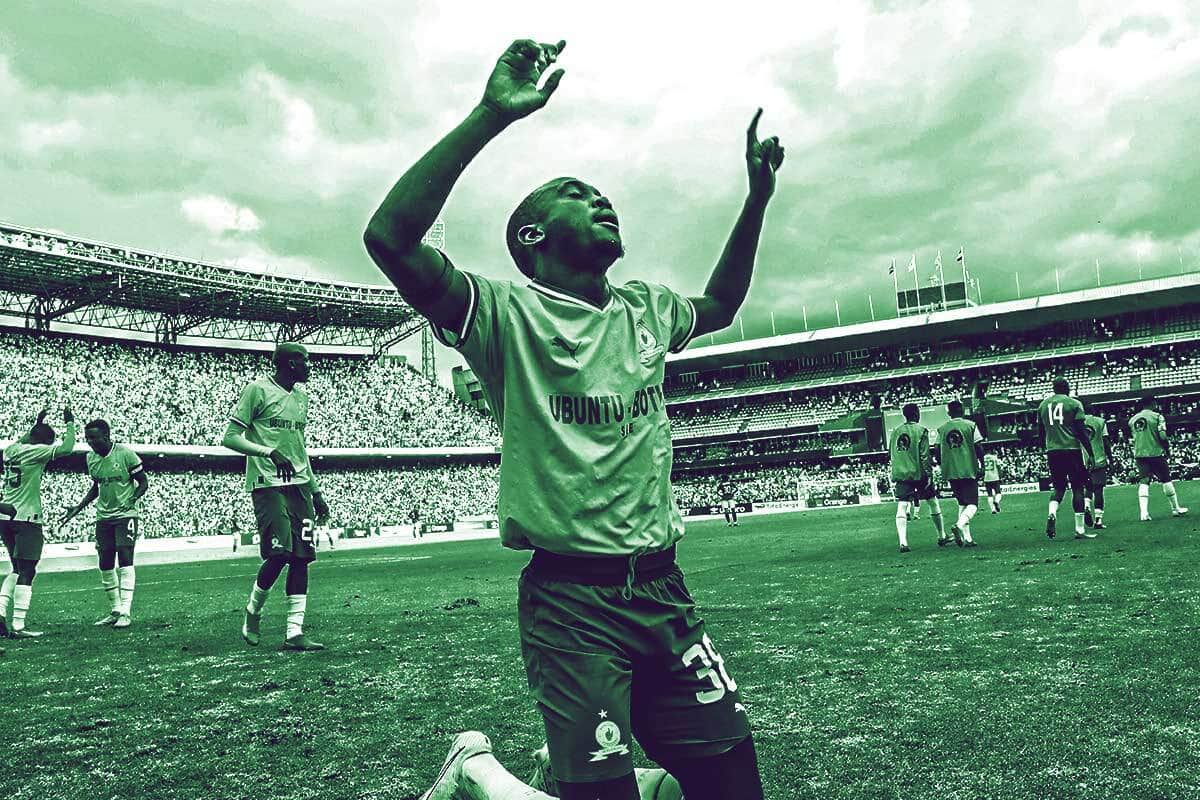 Opta Jabu combs through the numbers to bring out the biggest winners and losers from this weekend's domestic football action.
Winners
Sundowns Marching On In CAF – Winner
Rulani Mokwena may not have been entirely enamoured with Sundowns' performance against Al Ahly. It contained nervous periods in which they conceded twice, and there may be a fear that some defensive vulnerabilities are being exposed at the highest level. Downs are currently struggling to keep clean sheets, with just one shutout in the last seven games.
But if there are faults in the defensive performance, there are none in the results. It is now 18 games (and almost five months) across all competitions since Sundowns lost a competitive game. Along the way, they have more or less secured yet another domestic title, but they are now flexing some muscles on the continental stage. The scoreline alone will be flattering, but we must not forget the calibre of the opposition for a moment. This was Al Ahly, the 10-time African Cup winners, the 42-time Egyptian league winners and the most recent African representatives at the Club World Cup. They are the current leaders of the Egyptian league. To win against Al Ahly has always been considered a tall order, but to put five goals past them is notable. To do it twice makes the cause for celebration even more worthy.
Time and again, we've seen Downs attempt Rulani's vision of the ideal goal: build-up from the back with patient passing at first and quicker passing later. On Saturday afternoon, his players produced the perfect version of that goal.
5 – The last time Al Ahly conceded 5 in a competitive game was in April 2019, also v Sundowns, who are the first team to score 5+ on two occasions against the Egyptians.
Mutizwa Consecutive Goals – Winner
Had Mutizwa scored/ assisted 12 goals all season, he would be in line for some praise. The fact that he's done so since the start of January makes the praise substantial. Only Shalulile (13) has been involved in more goals since the World Cup break than Knox (12).
John Maduka – Winner
Hard fought but well deserved. They should have won this before extra time, but Maduka will not be complaining.
1 – This was Maduka's first win as a coach v Arrows, and it came in his seventh game, his longest current wait for a first win against any side.
Shalulile Cup Goals – Winner
The Namibian is four away from joining a 100-goal club that has only six members in PSL history. Most of his goals (69) have come for Downs & he may also be a club legend soon.
22 – Only three players (Moriri (27), Chukwu (25) & Zwane(24)) have scored more goals in all Cup competitions for Sundowns than Peter Shalulile (22).
Themba Zwane On The Continent – Winner
A poster boy for Sundowns' domestic dominance over the last decade. He now needs one more goal to become the highest-scoring PSL player on the continent ever.
15 – Zwane has now scored 15 goals in CAF competitions, the joint-most of any player for a PSL club in history (Surprise Moriri also 15).
Iqram Rayners – Winner
His transformation has been extraordinary, particularly given the underwhelming two-and-a-half-year period at SuperSport where he scored just 5 goals in 58 appearances. Rayners is the first-ever player to score in five consecutive matches for Stellies. In fact, no PSL player has been involved in more goals since he (re)joined Stellies at the start of Feb (10 – 8G 2A).
The "Big Three" – Winner
For the first time since 2014, all three of Orlando Pirates, Kaizer Chiefs and Sundowns advance to the Nedbank Cup quarter-final stage. The draw is later tonight.
5 – This is only the 5th time in PSL history all three teams have reached this stage.
A Cup of Goals – Winner
TS Galaxy 3-6 Stellenbosch was the highest-scoring fixture since Ajax Cape Town beat Mainstay Utd 9-1 in February 2015, eight years ago. It is emblematic of a Cup of goals, which went past the 100 goal march this weekend.
2005 – This is only the second time in PSL history that more than 100 goals are scored in the FA Cup (BobSave/Absa/Nedbank Cups) before the quarter-final stage, and the first time since 2005 (105 goals).
We still have seven games to play.
Kermit Erasmus FA Cup Goals – Winner
Kermit Erasmus has now scored 10 goals in the Nedbank Cup, becoming only the 10th player to score 10+ goals in the FA Cup (level with Nyasha Mushekwi & Pollen Ndlanya). He's also making his mark on the club level.
5 – Only Jerry Sikhosana (6) has more FA Cup goals for Orlando Pirates than Erasmus (5).
Losers
AmaZulu – Loser
After a decade of failing to go past the Last 16 stage, AmaZulu could not have asked for a more straightforward path to the quarter-finals. A draw that offers you Tornado FC and Dondol Stars in consecutive games is probably as easy as they come. The 3-2 win against Tornado FC was comfortable, albeit a late scare. But that one step forward has been followed by two steps back, which will annoy Coach Folz. A Top8 spot is the least he can do to avoid an unwanted reputation:
10 – This was Folz' 10th drawn match since he joined AmaZulu (out of 16).
TS Galaxy – Loser
They conceded more goals in this game against Stellies than they did in the 11 previous games since the World Cup break. The two late goals make the scoreline a bit more respectful, but this was a hammering at home.
Golden Arrows – Loser
Of the five occasions that Golden Arrows have played a Nedbank Cup Last 16 tie at home, they have progressed just once (in 2015 v Natal United). A Top8 finish is all they can play for now.
SIGN UP TO OUR

BET CENTRAL PLAYBOOK
Get weekly emails packed with the best tips and sports content.
Get ahead of the game now - fill in the contact form below.