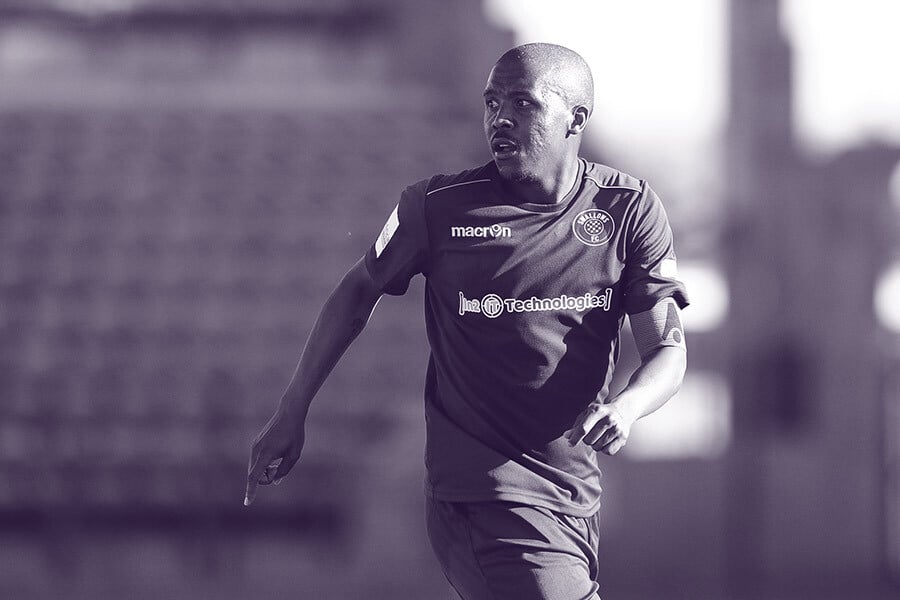 There has been a lot of noise recently in South Africa, with the rise of Swallows Football Club, who on Sunday clinched the Glad Africa Championship, and promotion to top-flight football.
Swallows FC, of course, is the new 'Resurrection' of the once great Moroka Swallows, who dropped out of professional football a few seasons back, after suffering the indignity of three straight relegations in as many seasons. We could say this is Resurrection 2.0. A few years after Swallows were relegated from the ABC Motsepe Leagues, the first resurrection began in the third tier, when the new club was formed after the new owners bought an ABC Motsepe franchise. However, after failing to gain promotion in two seasons, the owners took the step of purchasing an NFD franchise, and so at the start of this past season, the club formerly known as Maccabi FC became the new Swallows.
I'm so happy for CheeseBoy Mokoena ?? The Dube Birds are back on top flight?????? pic.twitter.com/0uB1oJAJIg

— #Navigator (@MaEzeeDoesIt) August 31, 2020
And while they did recruit a few players, they also inherited many from the Maccabi squad, including the man who is now captaining the side, Lebohang Mokoena. Better known to many as 'Cheeseboy', this story is actually about Mokoena, and how he refused to be written off. It is part legend, part tale and part truth.
It was in France that a teenage Mokoena made his first mark on global football. Scouts wanted to know who this little stand-out winger was at the Tournoi International Carrefour. In fact, the story goes that Strasbourg wanted to sign Mokoena there and then. There was a little problem though. Mokoena was playing as a guest for a Jomo Cosmos under-20, but he was contracted to Orlando Pirates. Strasbourg did sign a South African though, snapping up Katlego Mphela at the same tournament. This wasn't the first offer from outside of South Africa for Mokoena, who had already represented South Africa at under-17 level by then. According to Mokoena, Al-Ahly had wanted to sign him a few years earlier, but his parents had decided he had to finish his studies before considering a move.
Fortunately for a young Mokoena, the disappointment of not making those moves did not last long as he was soon promoted to the Pirates first team. It was in the last game of the 2002/2003 season that the teenage Mokoena made his Pirates debut against African Wanderers. Pirates were already champions that season, and Mokoena got his first taste of senior football under Roy Barretto. The young Mokoena made an immediate impact and was a regular the next season, and would become a fixture in the Pirates squad for the next five or so years.
Cheeseboy fast became a fan favourite at the club and was part of an exceptionally gifted midfield that included the late Gift Leremi, Benedict Vilakazi and Steve Lekoelea, amongst others. It was, however, a period that Pirates failed to win the league, though they were runners-up on three occasions. Mokoena, who had represented his country at under-17, under-20 and under-23 levels, made his national team debut under then-coach Stuart Baxter in 2005, starting in a 2-1 win over Mexico at the CONCACAF Gold Cup. Unfortunately, a regular place in the Bafana Bafana squad eluded Mokoena throughout his career, though he did pick up 8 caps, the last coming almost seven years after his debut, in a 3-0 friendly win against Gabon (one of Steve Komphela's two matches in charge when he was caretaker coach, following Pitso Mosimane's dismissal).
One of the best dribbler in the PSL and even Scara y'all loved had nothing on him.. Lebogang Cheeseboy Mokoena at Pirates.

— Ayanokoji-kun (@Mvusi_) November 2, 2015
Mokoena's sixth season in the Pirates' first team was not a happy one. He lost favour with coach Ruud Krol and hardly featured in the 2008/2009 season. And it was then that he made a shock move to rivals Mamelodi Sundowns, where he would spend the next seven seasons. Mokoena was a regular under Hristo Stoichkov, Antonio Lopez Habas and Johan Neeskens, but spent most of the 2012/2013 season on the sidelines after undergoing hip surgery. Football can be a cruel game. While Mokoena did feature in 13 games as Sundowns won the league in 2013/2014, the diminutive midfielder had fallen down the pecking order since Pitso Mosimane had taken charge. He was also not the same player he once was. The young Mokoena was fast and nippy, a great winger with exceptional skills. As time went on, injuries caught up with the player, and his pace was not the same. But that didn't diminish his ability on the ball, it just meant that Mokoena needed to adapt to a slightly different position. And of course, an ambitious team like Sundowns is always signing new players, and further injury setbacks saw Mokoena drop even lower down the pecking order.
Over the next two seasons, Mokoena would play just five games for Sundowns, and it came as no surprise when at the end of the 2015/16 season, a frustrated Mokoena opted to not renew his contract with the club and look for another option. When Roger De Sa offered Mokoena a chance to trial at Ajax Cape Town, he thought that might be the right option. After all, Ajax were a young team, lacking experience, so Mokoena flew to Cape Town and began to train with the Urban Warriors. Another former Orlando Pirates star, Mark Mayambela, had taken the same invitation from De Sa. As a Cape Town based journalist, this is where I kind of enter the story. Like most pre-seasons, I spent a lot of time covering Ajax and their pre-season friendlies. And I don't think I could ever hide my excitement at the prospect of Ajax signing players like Mokoena and Mayambela.
I had long been an admirer of Mokoena, and over the year had struck up a friendship with Mayambela, who was a Cape Town-born player. I had always wanted to see Mark come and play in his home city, something he hadn't done since youth football. Mark is a bit of a cult figure in Khayelitsha, and I thought Ajax could do with having a player with his status in the team. The club had been struggling to draw township crowds of late, and Mark was someone who could offer something different on and off the pitch. I also saw the value in having someone like Mokoena at a club like Ajax. His experience could be invaluable to some of the young Ajax players. He also had star quality, and many football fans were excited to see him play regularly in the Cape.
I have a few contacts at Sundowns, and so I asked them about Mokoena. It seemed the consensus was that he had been unlucky with injuries, but remained highly competitive. Former team-mates and coaches concurred that while he might struggle to hold a place at the then-champions Sundowns, he would offer great value to most teams. It seemed Sundowns would have been happy to keep Mokoena if he had wanted to stay, but he would have been a reserve player. You would think a player with Mokoena's profile wouldn't struggle to find a new team. But that is not always the case in a country like South Africa. Players are very often written off when they get to a certain age, especially when they are not playing regularly.
And so if anyone asked my opinion on whether Ajax should sign these players, I whole-heartedly endorsed them. While neither were traditional Ajax-type players, neither really was their coach. The only issue I saw was their match fitness, as both players had been inactive for some time.
De Sa knew the players, he knew what they could offer, and so, much to my delight, both players were offered contracts and snapped up by the club. The season had already begun when they eventually penned their contracts, but De Sa was confident the pair would be ready in a few weeks.
Cheesy (he'd outgrown the Cheeseboy nickname by this time) was a class act. On the day that he signed for the club, I sat down to speak to him for the first time properly. He was so excited to be given this chance.
"For me, it feels like a brand new fresh start, " Cheesy told me after officially signing his contract.
"It's always nice to have a feel of a different environment, a team that's got a lot of youth that needs experienced players to share a few their experiences as they could move abroad or to other teams one day. So it's a great experience to be able share some of my knowledge with the boys."
We also spoke about his legendary status in Europe. It was before my time as South Africa's Head Researcher for the Football Manager series, but in the Football Manager 2005 Edition, Mokoena became a bit of a cult hero. The video game is one of the most popular management simulations available. Millions play it each year, as they take control of their favourite clubs, sign players, manipulate tactics and basically run a football club. At the time Mokoena's video game persona was a bit of a sensation and was a popular signing for a lot of users. There are actually websites in Europe named after Mokoena because of the video game.
"It was quite revealing to hear that," Cheesy told me, "I'd heard a few odd stories before. I myself am a guy who likes video games, to be on the Playstation, to play with the guys."
Former Soccer Laduma journalist Joe Crann, who is from Sheffield, but made his life in South Africa for many years, actually had a Lebohang Mokoena Pirates jersey years before he moved here. He had learnt about Cheesy playing Football Manager, and it was probably a large influence on why he fell in love with South African football.
"I have a thing for football shirts, I've collected them from all over the world, and because of how good Cheeseboy was on FM, he was my first port of call when I visited SA on holiday long before I made a move here," Joe told me.
Cheeseboy has put Sundowns 1-0 up against @ajaxcapetown. Mokoena is the reason I came to South Africa. #champman

— Joe Crann (@YesWeCrann) September 18, 2011
"His name was one of those that all my FM playing mates would talk about, but it was only on my visit that I learned about his 'Cheeseboy' nickname."
"I remember watching him play for Pirates on TV in his red Predators and he was such an exciting player. "
"I spent ages trying to find a place that would print his name on my shirt, and little did I know at that point that I'd end up spending a third of my life in the PSL."
"I love the fact that he's still going at nearly 34, but I think injuries robbed us of the chance to see him at full, full peak."
The video game is also well known because of its accurate data, and also for very often successfully predicting future stars. And Mokoena's success in the game was based on the premise that he was signed by a top European club at the time. And who knows, perhaps had that move in 2003 happened, Mokoena could have achieved what the game predicted.
Two weeks after signing for Ajax, Mokoena would make his debut, coming off the bench ironically against his former club Orlando Pirates. Unfortunately once again I need to say that football can be a cruel game. Ajax had had a disastrous start to the season, and just over a month later, De Sa handed in his resignation. Former Dutch goalkeeper, Stanley Menzo, who had recently become the club's head of youth development, took over the Head Coach reigns. Menzo was new to South Africa, so unfamiliar with players or their histories. He was an Ajax Amsterdam man, and so it came as no surprise that one of the changes he made to Ajax was returning them to a more traditional Ajax tactic, something De Sa was not always a disciple of.
De Sa, while he has had his ups and downs in a colourful coaching career, is essentially a player's coach. So when De Sa signed Mokoena he knew what the player could offer, and had the intention of playing him in a more central role. However, Menzo saw Mokoena as one of those competing for a wider berth and felt the veteran didn't offer enough pace.
"I don't know Lebohang so good," Menzo said at the time.
"I only know him from training and in games. But you see his quality, and he is smart, but he is not the youngest anymore. So we have to look at it game-by-game because some games we can use him, but some games we can't."
For the next five months, Mokoena sat on the sidelines, training hard and remaining professional, but also getting frustrated at another season where he was not getting playing time. During that time I had a lot of sympathy for Mokoena (also for Abel Mabaso who is now at Pirates). I would see them training very hard each week, but it was also clear that they weren't part of Menzo's plans. Despite this, Cheesy was always around motivating the young players, and cheering on the team from the sidelines. I would speak often to Mokoena, and despite not being selected, he remained optimistic that if he was to be given a chance, he would be able to show his worth. Some of his team-mates were equally confused as to why Mokoena wasn't playing.
"They were actually asking like, how is it possible that a player like you is not even playing, and we are playing, and we feel like you should be playing and want you to play," Cheesy told me.
"And I was like don't worry about me, I've been through that, I've been passed this, you just take this as a learning curve. Tomorrow it might be you at another club, so take this, and see that you always have to pull your chin up and work hard each and every day."
"And don't miss a day at training, don't give the coach an excuse to say this is the reason I'm not playing him. Just work hard. Who knows? Sometimes it will favour you, sometimes it won't."
"That's why it's called football, that's why it's round, it bounces over and over, and when there's wind, or dangerous weather, it also changes direction."
Towards the end of the campaign, Mokoena was selected on the bench and made a few brief cameo appearances, but at the end of the season, he had played less than 200 minutes on the pitch. It also wasn't an easy time for his young family. During this period there was personal tragedy in the family, and being in Cape Town meant they were far away, and it was difficult. It came as no surprise that Mokoena left Ajax and returned home to Gauteng. He remained a gentleman to the end.
"It's been a short spell due to circumstances supporters might not know, I know a lot of them wanted to really have a taste of me, but that didn't really happen due to what happened in the background of the club," Cheesy told me when he left.
"Unfortunately I wasn't given that opportunity to actually showcase something for the supporters, and just bring a bit of a difference."
"But I've completed my journey in Cape Town and it was fantastic. I met a bunch of inspiring youngsters, some who will be ready for the PSL one day. It was a great experience for me and I'm grateful for everything, every second that I had with the club."
It was a difficult year that followed. He was not contracted to any team, and Mokoena found doors being closed in his face. I remember even trying to help Cheesy out during this time. We spoke a few times and he mentioned he would be open to opportunities if I hear of anything. While I am not an agent, nor do I desire to be, my work as a journalist and with Football Manager does mean I know quite a few, both locally and abroad. I usually stay out of their business, to be honest, but when you're talking about a player of Cheesy's calibre, it is kind of criminal that he was jobless. And it's not like I would have to tell them much about him, his reputation preceded him.
Because of Cheesy's Football Manager legendary status, there actually was a bit of interest from overseas. Unfortunately though, for reasons I am not privy to, it didn't pan out. Despite his age, I had thought he could make an impact still in a country like India, and at the time his former coach Antonio Lopez Habas was out there. I also spoke to a top local agent and asked whether he had an interest in helping him. The agent was frank with me, he said he was struggling to find teams for some of his players much younger than Cheesy, so didn't think it would be fair. Unfortunately not being on the pitch much in the past few years, meant that people had either forgotten Cheesy or believed he was past it. While it had nothing to do with me personally, I felt a bit of guilt thinking of him not playing, and not being able to do anything about it. I still believed in his ability and felt that football was being robbed by his absence.
And fortunately, the football gods agreed. After winning promotion from the ABC Motsepe Leagues, Maccabi FC were on the hunt for experienced players and offered Mokoena a chance to train at the club. Their coach at the time was Mokete Tsotetsi, the former Kaizer Chiefs defender, who had played against Mokoena many times, and he knew what Mokoena was capable of. And so after missing another year of football, Mokoena was given another chance, as the club signed him.
Tears of joy for lebohang cheeseboy mokoena just after @Moroka_Swallows promoted to PSL.? welcome maswaswai pic.twitter.com/m0oCdGFW1P

— Simply Maderi?? (@derickmoremi) August 30, 2020
It was Mokoena's first taste of second-tier football, and it was a tough start for the rookie team. About a month into the season, Maccabi visited Cape Town for the first time to play against Cheesy's former team, Ajax, who had just suffered their relegation. Before the game, I saw Cheesy. Immediately my heart warmed to see his big smile, and how happy he was doing what he loved.
There were no airs or graces and he showed no signs of the disappointment of not playing in the Absa Premiership. He was proud of wearing the Maccabi shirt. He was also almost ever present and led from the front. To be fair, it wasn't the strongest of teams and had been quite hastily assembled. But led well by Cheesy, they finished 11th at the end of the season. He played in 25 of their 30 games, scoring three times.
Sometimes football isn't cruel. Sometimes it can be a little magical. Now I'm not always a fan of clubs buying franchises, but when Swallows took over the Maccabi franchise, I was happy for Cheesy. The Swallows management are an ambitious bunch and they want to take the club back into the top flight and build the brand. They are also a Soweto landmark, and so is Cheeseboy Mokoena. It didn't start well under former Moroka Swallows coach Zeca Marques, but when Brandon 'Brakkies' Truter took over the coaching reigns, things changed at the club. Uthongathi and JDR Stars were the form teams of the early season, Ajax dominated the middle part, but the final third belonged to Swallows FC.
When Truter arrived at the club, Swallows were 14th, and he says Cheesy told him he was considering retiring.
"When I walked in, I think seven games were played already," Truter said, "and Cheeseboy was subbed in all seven of the games, and when I came in he was talking about retiring, that he's had enough, that he's not in love with the game anymore, and I had to sit him down and we had a chat about it."
"For players who've been there, at big clubs, who has played for Bafana Bafana, they're special players, and you have to manage them. Yes, Cheeseboy is not as young as he used to be, the same for Vuyo Mere, and there are others in the team as well. But for us coaches, we have to look at where they are at this point in their career, how we can prolong it, how we can get them ready for the next match, and that's how we have to think about."
"I mean the best defender in the world was Paulo Maldini, at 39 years old, you look at Cannavaro, some of the best defenders in the world, still playing at 38, 39, so there's hope. And that's what we're trying to do with guys like Cheeseboy and Vuyo Mere."
They charged up the table and went top with one game to go in the league, ahead on goal difference from second-placed Ajax, who let a 7 point lead slip away in five games. A good 3-0 win against Tshakhuma Tsha Madzivhandila in the final game saw them remain top and clinch the title. And Cheesy has been a brilliant leader. Captaining the team, he has played in 29 of the 30 games, scoring 4 goals.
"People often said Cheeseboy is no longer, Cheesy will never play football again, you know, and I maintained and said I'm not here for the love of money, but I'm here for the passion that God has given me and the talent that he has given me, and you know all praise goes to God."
"And also the support I have from my family, my wife, my kids, I'd like to thank them from the bottom of my heart for keeping me in the shape I am and keeping me going in terms of what I love, and I'm grateful to that."
"Hopefully there's more years for me to carry on and we'll just see what happens from the beginning of the season."
At 33, and after a bevy of injuries, Cheesy probably doesn't have many years left to play, but it would be poetic if he can finish it off in the top flight. And who knows? Over the past two seasons, he has played more football than he did in the six years before that. In fact, this season he has made more league appearances than in any in his career (and last season is the second-highest).
Perhaps there is still another chapter or two left in the Cheeseboy Mokoena Story? I'll leave it up to the football gods.