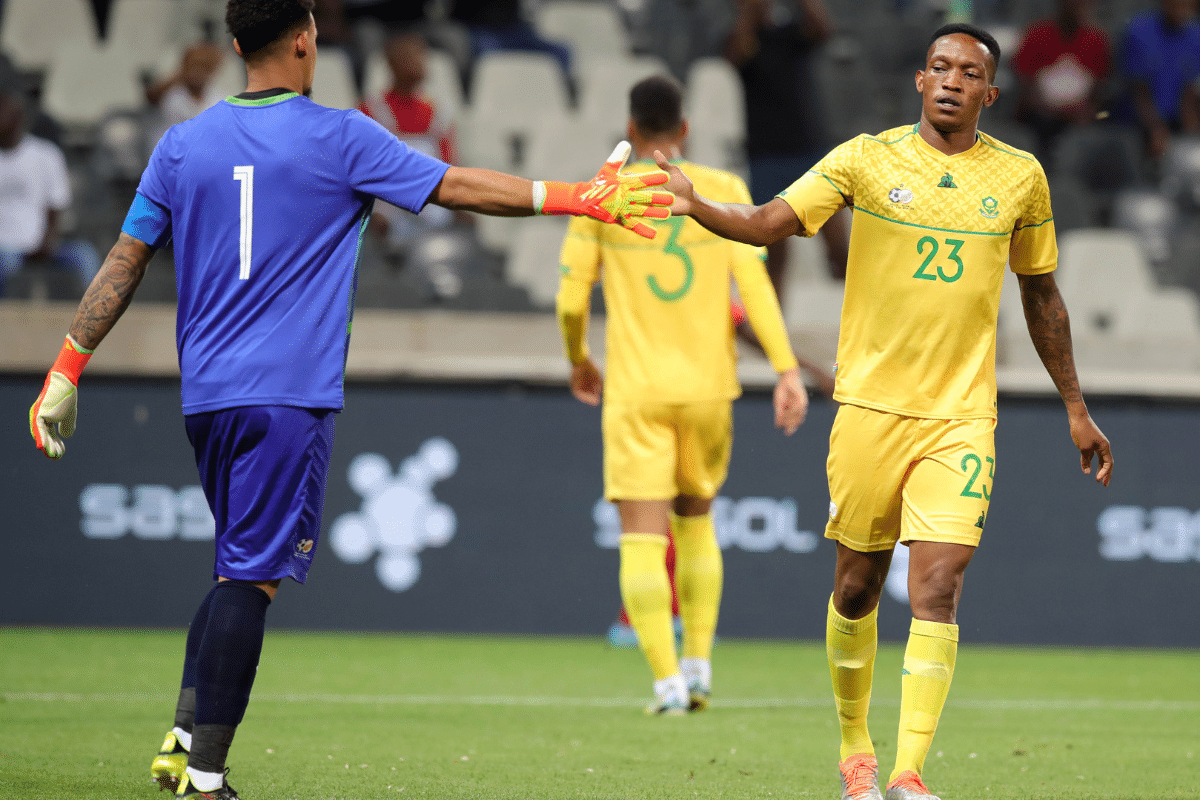 By The Numbers is a weekly column looking at the statistical and analytical side of the game. In this week's edition, we turn our attention to Bafana Bafana's 2026 World Cup qualification campaign which kicks off this weekend. In particular, we looked at the two routes that have opened up, thanks to an expanded 2026 World Cup. There are many glimmers of hope for Bafana Bafana, given their recent results, and other opening-day results in the same group. The World Cup finals expansion also means more teams have a chance of qualification, and it will be even more disappointing to miss out.
48 – teams that will participate in the 2026 World Cup (the first time in history this has happened)
32 – teams that participated in the 2022 World Cup, and the six editions before (since 1998).
64 – matches played at the 2022 World Cup, and the six editions before (since 1998)
104 – matches to be played at the 2026 World Cup.
More Spots For Africa
In addition, the expansion of the tournament means more qualifying positions for Africa, opening up another window for possible qualification. Bafana Bafana have not been to the World Cup since hosting the tournament in 2010 and have not had a successful qualifying campaign in over 20 years (since 2002). The number of African spots has been doubled for this edition, making what was a narrow qualification road a bit broader.
10 – spots available for Africa to qualify for the World Cup (up from 5)
9 – automatic spots available
4 – playoff spots available
1 – intercontinental playoff spot available
Qualification Route A
The qualification process is a bit complex, but we've tried to simplify it here. Basically, Bafana have two routes to qualification. Firstly, they can win Group C straightforward, which includes neighbours Lesotho and Zimbabwe, West African teams Nigeria and Benin, and East Africa's representative in the group Rwanda. Winning this group gives us a direct ticket to the 2026 finals in USA/Mexico/Canada. Let's call that Route A.
10 – total games Bafana have to play in Route A (5 home, 5 away)
2 – games played in 2023
2 – games to be played in 2024
6 – games to be played in 2025
Qualification Route B
Secondly, Bafana can go into a four-team playoff if they come second in the Group, as long as they are one of the four best second-placed teams. The winner of the four-team African play-off will represent Africa at a six-team inter-continental/World playoff, where two spots will be available. Route B.
14 – total games Bafana will have to play in Route B (could be 13)
2 – games played against African opponents (November 2025)
1 or 2 – games played against intercontinental opponents (early 2026)
1 – game to be played by Bafana if they are ranked 1st or 2nd among these six teams
2 – games to be played by Bafana if they are ranked 3rd or lower among these six teams
Possible Opponents In Route B
If qualification follows World Rankings (it rarely does but we can use this for simplicity) then the top 13 African teams all have a chance and a half. Based on current rankings, a four-team African playoff would feature Burkina Faso, Ghana, South Africa, and Cape Verde for Africa's spot at the World playoffs. Should we win this (a semi-final and a final), we represent Africa at the World Playoffs.
12 – Bafana's CAF ranking at the time of the World Cup draw (62 in the world)
12 – Bafana's CAF ranking today (64 in the world)
The six-team World playoffs will be played in host countries USA/Mexico/Canada, as a test event for the hosts. If Bafana wins the African playoff, the six-team World Playoff could have the following (based on current world rankings) – South Africa (CAF), Oman (AFC), Paraguay (CONMEBOL), Trinidad & Tobago and Curacao (CONCACAF) and Solomon Islands (OFC). However, as the two highest-ranked teams, Paraguay and Bafana would only play one game, against one of the winners in a playoff between Oman, T&T, Curacao & Solomon Islands.
Simple, eh?