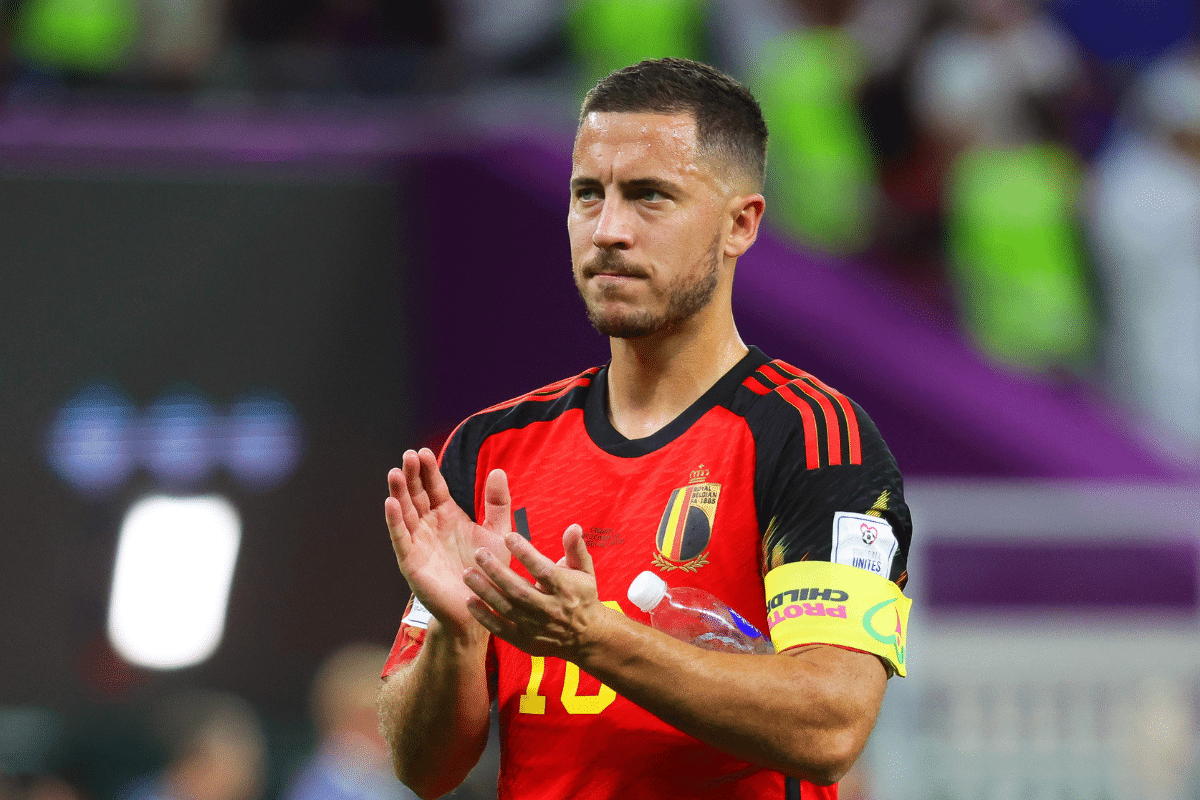 Eden Hazard has announced retirement from professional football at the age of 32. Hazard who last played for Real Madrid enjoyed the fruitful years of his career while playing in the colours of Chelsea FC. The Belgian International winger will be missed for his tricks, speed, and composure in front of goals. Let's look at other footballers in the past who retired early.
6: Gareth Bale
Gareth Bale announced his retirement from football at the age of 33 while playing for the Los Angeles Galaxy of the United States of America. Blessed with speed and shooting from long range, Bale is regarded as one of the best footballers of the past decade. He rose into prominence when he signed a world record fee to Real Madrid back in 2013. With Madrid, he won five Champions Leagues titles before falling out of favor in the starting eleven and ending up leaving the club. In his country Wales, he is one of important sports figures of all time.
5: Marco Van Basten
In the years when AC Milan was dominating European football between the late 80s and early 90s, Marco Van Basten was arguably the best striker in the whole world. The Dutchman played a key role and has over 300 career goals. His career was cut short by a persistent ankle injury which forced him to hang boots at 28. One of the highlights of his career was winning the 1992 FIFA Player of the Year. His volleying goal against the Soviet Union in the 1988 European Championship final is widely treated as the best goal the beautiful game has ever seen.
4: Didier Deschamps
Didier Deschamps formed a formidable midfield combination with Edgar Davids and Zinedine Zidane for Juventus during the late 90s. That time, Juventus reached three UEFA Champions League finals winning one in 1996. But he surprised many when hanging boots at the age of 32 while still in his prime. He went on to a coaching role winning the 2007 Italian Serie B trophy and, the French Ligue 1 title with Marseille. He has been coaching France's national team since 2012 and notably won 2018 FIFA World Cup in Russia.
3: Patrick Kluivert
Patrick Kluivert hanged his boots at the age of 31. Kluivert first announced himself in the football world scoring in the 1995 UEFA Champions League final at the age of 18. Soon afterward, he enjoyed a year with Barcelona where they formed a deadly partnership with Rivaldo of Brazil. Despite the early praise Kluivert his career never reached a great height.
2: Hidetoshi Nakata
Hidetoshi Nakata is among the best Asian footballers of all time. He announced retirement from football at 29 to go for modeling. He played in three World Cup finals for Japan in 1998, 2002, and 2006. He was the first Japanese to play in the Italian Serie A when signed by Perugia after impressing in the 1998 World Cup in France. Then he went to play even for Roma.
1: Eric Cantona
Manchester United fans call him " King Eric" and in the 90s he was arguably the best striker in the English Premier League. He won four league titles at Old Trafford in the first five seasons after his record transfer deal from Leeds United. He shocked football fanatics by announcing his retirement while 30 and still in his prime. Nevertheless, he left a legendary status in the United Colours.