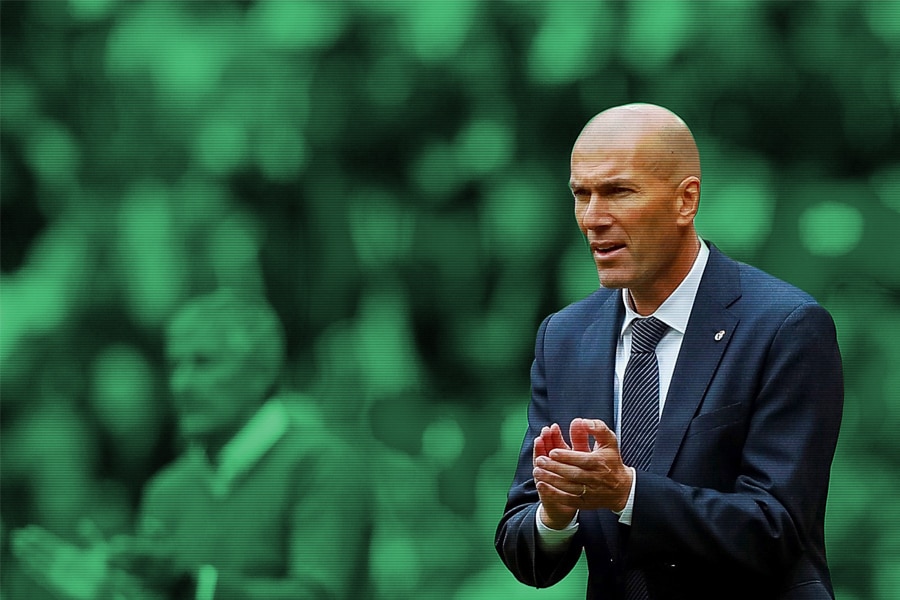 EUROPEAN CLUB LEGENDS TURNED HEAD COACHES: THE BEST AND WORST
The appointment of all-time Chelsea top goalscorer Frank Lampard as the Blues' new head coach has whipped fans up into a frenzy. It was a welcome breath of fresh air to a club which has endured turbulent times in recent months, both on and off the pitch.
However, Lampard was at pains to emphasise that he will not let emotion get the better of him. Rightly so for a young manager with the world at his feet but plenty still to prove.
History has shown us that when a club legend moves into the dugout, it can go incredibly well, but also horribly wrong. We take a trip down memory lane and look back at some of the best and worst homecoming hero head coaches.
The word "legend" is used loosely at times by football fans, but if there is one person who makes it feel insufficient, it is Cruyff. Not only was the Dutchman an iconic player for Ajax and Barcelona, among others, but he also enjoyed hugely successful head coaching stints at both clubs.
Cruyff was not only a boss who won trophies, but also a revolutionary football philosopher who laid the foundation for the sport to become what it is today. The tiki taka possession football that we associate mostly with Barcelona in the modern era draws much of its influence from the late, great Cruyff.
The three trophies he won at Ajax and the 11 he lifted at Barcelona do not even tell half the story. He only won one European Cup with Barcelona, but the five-time champions might never have won the title without him. Ajax's 1995 triumph under Louis van Gaal was also largely a product of methods which Cruyff introduced to the club.
Undoubtedly the valedictorian of the Johan Cruyff school of thought, Pep Guardiola has used the foundations laid by the coach who handed him a breakthrough to develop his own brand of total football.
As reported by The Sun, Guardiola's journey to the top of management started when he made his Barcelona playing debut in a 1989 friendly. Cruyff's withering assessment of his performance was, purportedly, "You played slower than my grandmother."
Fortunately for young Pep, he rose to the challenge of adapting to his boss' philosophy and brought his own version of it back to Barcelona in 2008. By the time he left four years later, he had won 14 major trophies for the Blaugrana — beating the record set by Cruyff himself.
The Real Madrid and France legend finished his playing career on a low when he was sent off for headbutting Italy's Marco Materazzi in the 2006 FIFA World Cup final.
Trust Zidane to have the final say, though, as he returned to Los Blancos and worked his way up the coaching ranks before eventually taking charge of the first team midway through 2015/16.
Zidane led a troubled team inherited from Rafa Benítez to the Champions League title that season. And the next. AND the one after that. Zizou then left the club only to return to his role following their 2018/19 elimination at the hands of Ajax.
Real Madrid face a critical season following a trademark spending spree, but whatever happens, Zidane the manager has earned his place in Bernabéu folklore alongside Zidane the player.
Few have summed this former Juventus captain and head coach up better than Andrea Pirlo, who described him as a "beast with two wives" (the implication being that one of them is football).
Juventus needed somebody who bled Bianconeri to pull them out of the doldrums as they laboured to recapture the magic of generations past following the Calciopoli scandal. In stepped Antonio Conte — intense, yet endearing. Charming, yet intimidating.
So began the story of the self-described "serial winner" who lifted three successive Serie A titles as head coach for a club which has not lost one since. Recently appointed head coach at Inter Milan, Conte will be looking to tear down the empire he rebuilt and prove beyond doubt that he is the modern King of Italian football.
Alan Shearer still tops the Premier League's all-time top goalscorers' list with 260 and 148 of those strikes came in the colours of Newcastle United. Just about nothing can erase his legacy in the eyes of the Toon Army, but the less said to them about his disastrous managerial stint, the better.
The date of Shearer's temporary appointment as Newcastle United manager, 1 April 2009, was in hindsight a sign of what was to come. The Magpies could have been forgiven for thinking they had brought in a hero who was going to save the day and preserve their top-flight status. In reality, football doesn't always work that way.
One win, two draws and five defeats later, Newcastle went down and that was the end of Shearer's time in charge. It was as if the Magpies had pulled an April Fool's Day prank gone wrong, but the consequences were far too real.
One in a string of AC Milan legends to coach the Rossoneri in recent years, Pippo Inzaghi's record makes for particularly glum reading. Milan finished 10th in the 2014/15 Serie A, meaning that this was unsurprisingly their only campaign with the former striker in charge.
It is all too simple to forget what an exceptional player Inzaghi was, though, as the Italian formed a memorable strike partnership with Andriy Shevchenko and lifted two UEFA Champions League titles. He scored twice in the 2-1 final win over Liverpool in 2007.
Fortunately for Pippo, his coaching career did not end after AC Milan and Inzaghi is currently in charge of Serie B side Benevento.
A homegrown hero for West Bromwich Albion as a player, Robson was generally a disappointment even to the most loyal fans among the Baggies faithful as a manager.
Appointed in late 2004, Robson endured a difficult start to life in charge of West Brom but managed to spectacularly lead the team to survival at the end of the season. It was all downhill from there, however, as Albion were relegated only a year later under the same boss.
After three wins in eight 2006/07 Championship games, Robson left the club "by mutual consent". Undoubtedly, West Brom were in a worse position than when he took the reins.
Argentine great Osvaldo Ardiles spent the bulk of his hugely successful playing career at Tottenham Hotspur, moving to White Hart Lane after winning the 1978 World Cup and staying for 10 years.
However, Ardiles was unable to transfer his playing success to the dugout. He saw Spurs to 15th place in 1993/94 and was unable to kick on during the early phases of the following season despite the high-profile signings of Jürgen Klinsmann, Ilie Dumitrescu and Gheorghe Popescu.
Ardiles later claimed that then chairman Alan Sugar was "mortified" to hand him the sack, but at this stage, he was left with little choice.
Open your BET.co.za account today and get a 100% deposit match on your first deposit up to R1000!