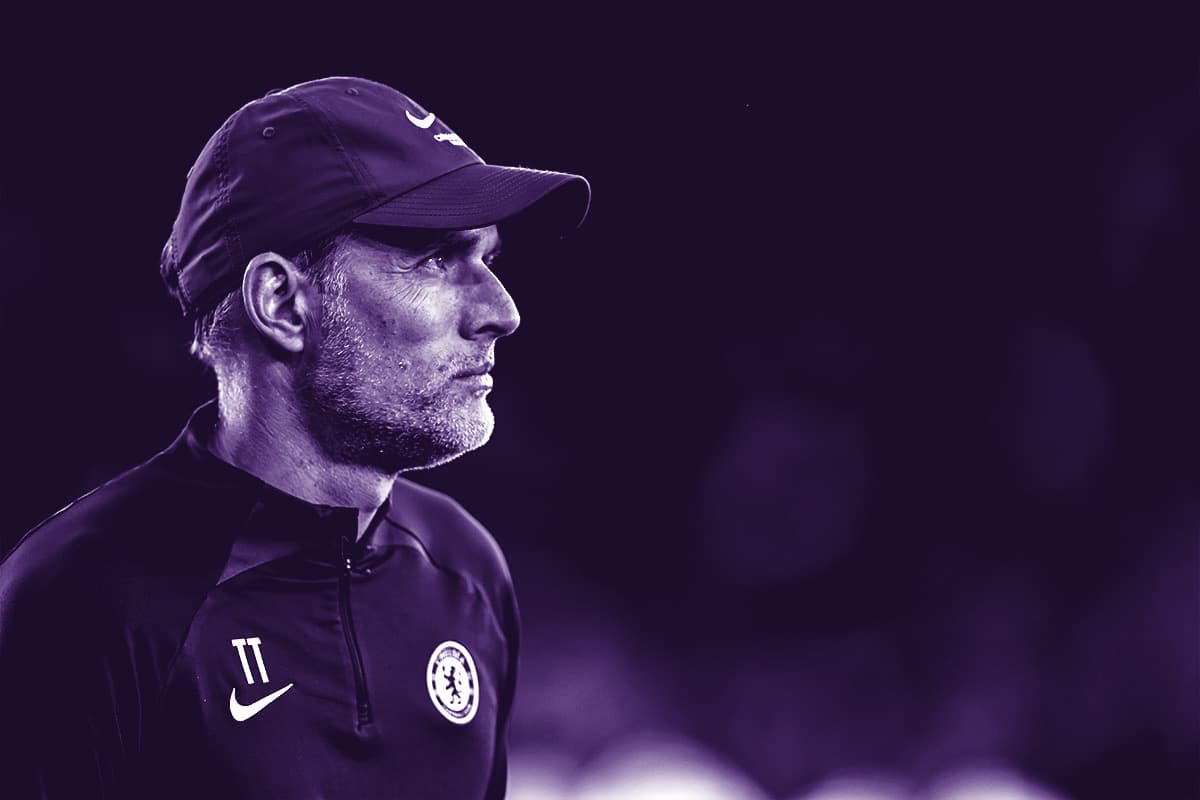 Chelsea Football Club and the Todd Boehly-led consortium shocked the footballing world last week by sacking Thomas Tuchel. The news came as a huge surprise despite Chelsea's poor start to the season, especially considering how much the Blues had spent on transfers and signing most of Tuchel's targets.
This comes 16 months after the German led Chelsea to Champions League glory, and the new ownership group led by Boehly have made their most divisive decision yet.
We take a look at a number of reasons why Chelsea have had an underwhelming start to the season so far and what could've led to Tuchel's sacking.
Lack Of Sporting Director
It's important to note that this was an unusual transfer window for the club under new chairman Todd Boehly. After buying the club from Roman Abramovich, Boehly and his crew allowed club Director, Marina Granovskaia and club legend & Technical and Performance Advisor Petr Cech to leave the club. The two had worked well together in assisting both Frank Lampard and Tuchel with the transfer dealings which allowed both to focus on coaching the team.
This meant that someone who had never worked in football before, Todd Boehly, would be playing the role of the club's Sporting Director. This also led to Tuchel having to be more involved in the transfer window. I believe this took its toll on the German as he didn't quite look himself this season.
You can tell from the many players the club were linked to that there wasn't a lot of planning involved, which can be understandable with so much change around the club in the last few months. Once Chelsea hire a Sporting Director, they'll have smoother transfer windows and will allow the coach to focus on his job.
Poor Pre Season
Chelsea had one of their worst pre-seasons in recent history. The results don't really matter in pre-season but if you're losing matches and playing poorly, that can affect the squad's confidence heading into the new season. The 3-0 loss to London rivals Arsenal was the most concerning performance. The Gunners looked levels above Chelsea both fitness-wise and performance-wise.
Tuchel also made a number of strange decisions by playing players who weren't in his plans like Michy Batshuayi and Ross Barkley and left talented youngsters like Billy Gilmour and Harvey Vale to train with the U23s. N'Golo Kante and Ruben Loftus-cheek not being able to travel to the USA because of their Covid vaccination statuses made things worse for Tuchel's pre-season planning.
Tuchel's Decision-Making
Speaking of strange decisions, Thomas Tuchel's decision-making was poor this season. Chelsea have used way too many formations in this campaign so far with the hybrid 343/4222 formation against Spurs, the only one the players looked comfortable in. The German has also played players out of position since he took over from Frank Lampard but when you start losing games and performance levels drop, fans and players can get frustrated.
The most glaring examples are that of Billy Gilmour and Conor Gallagher and only going for a CDM on deadline day. Tuchel had played Gallagher out of position since pre-season when a player like Gilmour was more suited to Chelsea's system of playing a double-pivot in midfield. Only deciding that the team was in need of a defensive midfielder on deadline day was unforgivable considering that Loftus-cheek was the club's second-choice defensive midfielder last season behind Jorginho.
New signing, Raheem Sterling has rarely played in his favoured position this season (left wing/forward). He's been played as a false nine and as an eight in a three-man midfield at times. The lack of stability has affected Chelsea's fortunes this season and it was unclear if Tuchel would eventually find a balanced XI with key players playing in their favourite positions.
I would've loved for him to be given until the World Cup to work with the squad and find the ideal system for them.
Players Underperforming
Probably the most obvious reason for Chelsea's struggles this season has been the performances on the field as a team and individually. As I mentioned above, the only great performance Chelsea have had this season was the London derby against Spurs at Stamford Bridge. Even though it ended in a 2-2 draw, the performance was fantastic. The players looked sharp and committed, they looked like they were playing for the manager. The football was good to watch and the Blues were left disappointed to only walk away with a point.
The performances of individual players have been appalling. Thiago Silva and Reece James are the only two players that have been playing to the expected standard. The new signings have yet to make a mark which is understandable coming into a dysfunctional and underperforming team.
Whether the problem was with the players or Thomas Tuchel's coaching and man management, Chelsea have not been playing like they were in Tuchel's first fifty games in charge. They have not looked like a side that is going to finish in the top four, let alone in the UEL places. The Blues are struggling to create chances and have already conceded nine goals in 6 matches in the Premier League so far.
N'Golo Kante's Injury
Not a lot has been said about this but Kante's injury problems have affected Chelsea's performances and results since the start of last season. His importance to the side was evident in the knockout stages of Chelsea's Champions League-winning campaign, winning three MOTM awards on the trot (semi-final 1st, 2nd leg & final).
In August's victory away to Everton and the home draw against Tottenham Hotspur, he was one of the stand-out performers. In Kante's absence this season, there have been three defeats and conceded six goals. Jorginho looks lost without Kante or Kovacic and the fact that both are prone to injuries is a huge concern for Chelsea this season.
Under Thomas Tuchel, Chelsea's win percentage in the Premier League with N'Golo Kante was 58.5%. Without the Frenchman, it dropped to 47.5%.
SIGN UP TO OUR

BET CENTRAL PLAYBOOK
Get weekly emails packed with the best tips and sports content.
Get ahead of the game now - fill in the contact form below.