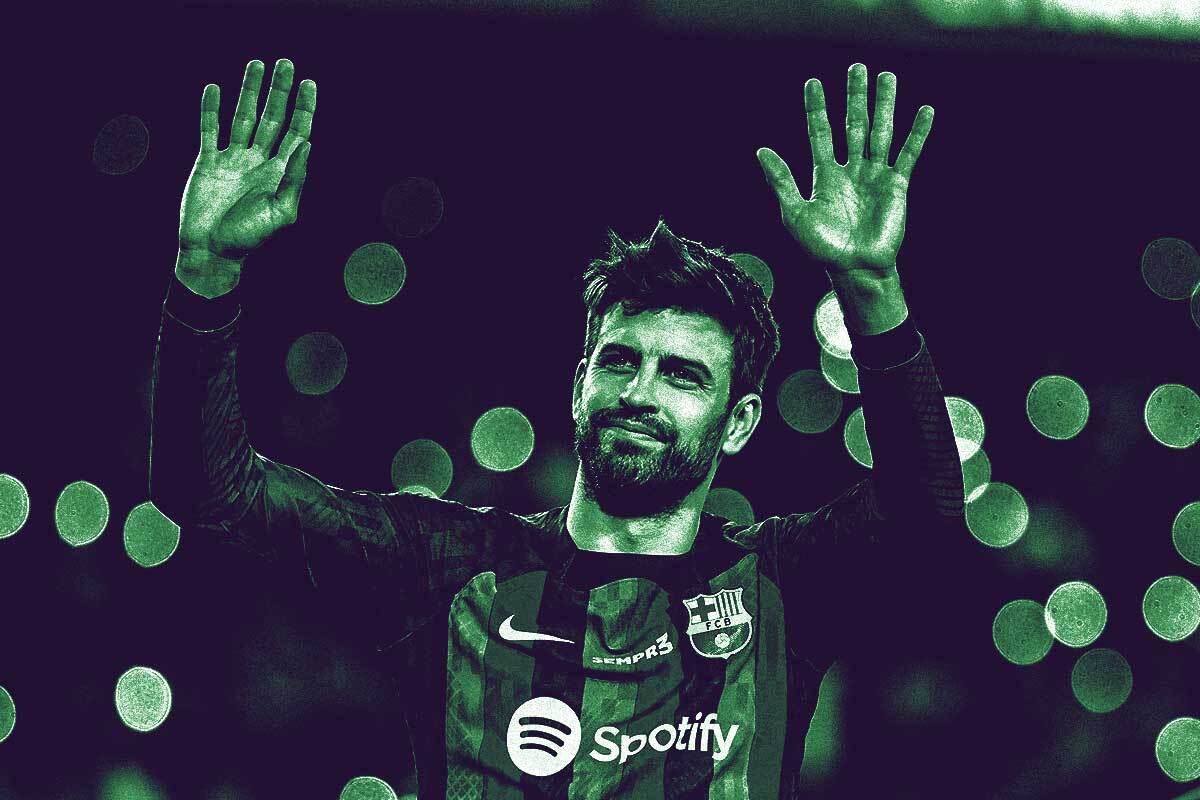 The Premier League is one of the biggest leagues in the world. It dominates viewership across the globe. As such, it attracts big-name players to come and play there. Not all of them make a success story though as some fans may have forgotten about them. Let's look at some world-class players you didn't know played in the Premier League.
Gerard Pique
Gerard Pique is widely recognised as one of the most successful defenders of his generation. Pique had a very successful career playing for Barcelona and was part of the squad that dominated European football between 2009 to 2011. During that time, Barcelona won two UEFA Champions League twice beating Manchester United on both occasions. Not a lot of people know that Pique played in the English Premier League for Manchester United. After spending time at Barcelona's academy, Pique opted to go to England to seek more opportunities.
Under the guidance of Sir Alex Ferguson, Pique was given his senior debut in United colours in 2004. He stayed at Old Trafford for four years before rejoining Barcelona to end up retiring from football last year as a club legend.
George Weah
One of the greatest African players in history, George Weah, is one of the big-name players that not a lot of football fanatics know that he played in the English Premier League. In 1995, Weah became the first non-European player to win the Ballon d'Or.
The Liberian international had a successful career in Europe while playing for teams like Paris Saint German, AC Milan and Monaco. It is with AC Milan that he became a household name in football. He formed a deadly partnership with Roberto Baggio. As years went by, Weah fall out of favour in San Siro then in January 2000, he joined Chelsea. During that six months spell, he won the FA Cup with the Blues. The club though opted not to renew his contract but he did make a comeback to English football in 2001. Manchester City bought him to strengthen their squad but his stay was short-lived. He only stayed for four months with City as he was frustrated with not getting enough game time.
Marco Materazzi
Despite being known as one of the controversial figures in world football, Marco Materazzi is widely regarded as one of the greatest Italian defenders in history. The lanky, tough defender had a brief spell with Everton FC in the late 90s. Surprising, right? It is shocking because many fans recognise him mostly playing for Inter Milan.
Rather than that, he was famous for being headbutted by French great Zinedine Zidane during the 2006 World Cup final where Italy were crowned champions. Materazzi on the pitch was known for ill-discipline which made him receive many yellow cards in his career. 
Henrik Lasson
Those who watched Hendrik Larsson would tell you that he was a superb striker. He had good skill and an eye for goal. It was with Celtic of Scotland that he made himself a name. He is a celebrated icon in the Scotland Premiership to this day. 
The Swedish international Larsson gave defenders nightmares and he once won a European golden boot award scoring a sensational 53 goals in 2000/01 while playing for Celtic. He also helped the Scotland giants to reach UEFA Europa League final in 2003 where they lost to Porto FC. His 242 goals in 313 matches saw Celtic fans nickname him The King of Kings. Despite playing for Barcelona where he won the UEFA Champions League in 2006, he had a brief spell with Manchester United in 2006/07. His time in Old Trafford never lived up to the expectations as he failed to impress.
Alexandre Pato
Alexandre Pato is one of the brightest stars to ever come from Brazil. At one stage, he was tipped as a player to dominate the world when he joined AC Milan from Internacional of Brazil. He arrived in Milan at the perfect time as the club just won the UEFA Champions League trophy. 
Many expected him to replicate the success of fellow Brazilian striker Ronaldo in the European circuit. Despite showing a glimmer of hope and having great skills plus composure in front of goal, Pato was let down by injuries that robbed his talent and never fulfilled his potential in the big leagues. In January 2016, he made a shocking move to Chelsea where he only lasted for six months. Not so many would still remember his time at Stamford Bridge since he never hit the ground running. 
SIGN UP TO OUR

BET CENTRAL PLAYBOOK
Get weekly emails packed with the best tips and sports content.
Get ahead of the game now - fill in the contact form below.