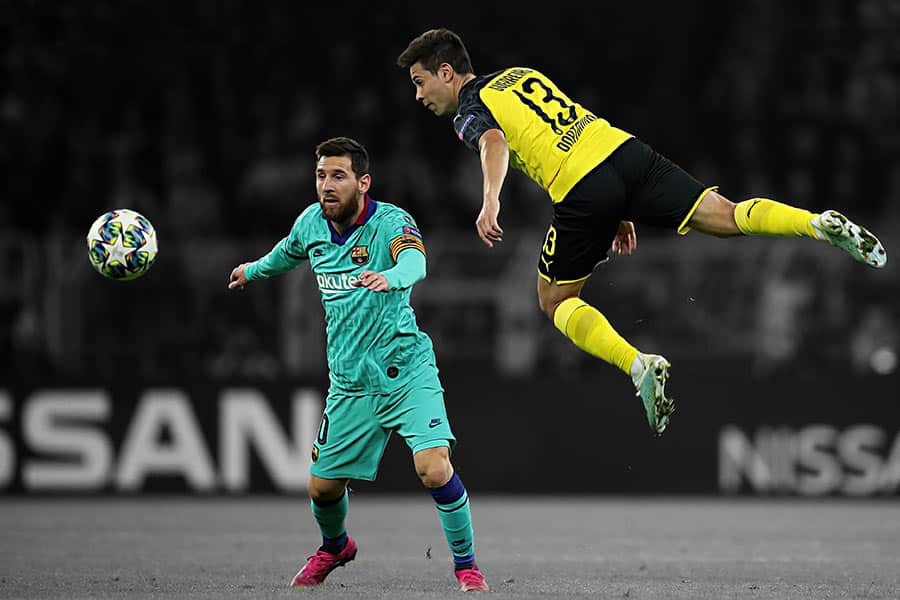 05 April 2019, by: Carl Lewis
Daily Soccer Betting Tips – 5 April 2020
13:00 – Energetik-BGU Minsk v FC Minsk   
A top of the table clash as home side Energetik (second) host Minsk (first) with both teams winning their opening two matches. This is a high scoring fixture usually with 13 goals from the last two games. Energetik won the last one 6-1.
Best Bet: BTTS and over 2.5 goals at 1.95
— — —
15:00 – FC Vitebsk vs. FC Smolevichi   
Smolevichi won the last match between the two sides 2-1, although it was a club friendly. Competitively, Vitebsk are unbeaten against Smolevichi in their last 4 matches, winning 3 of them.
Best Bet: Vitebsk to win at 2.90
— — —
17:00 – Isloch v FC Slutsk   
Isloch have won their opening two games (both 1-0) this season and are in third place. Slutsk have won one and lost one match and sit in ninth spot. In their last 5 meetings, there was no drawn games with Slutsk winning 3 of them including their last meeting which ended 1-0.
Best Bet: Under 1.5 goals at 2.3513:30 – Bujumbura City v Bumamuru
A mid-table clash with Bujumbura (7th) unbeaten in 5 matches while visitors Bumamuru (10) are just 2 points behind them and have won 2 of the last 3 head to heads, although the home team won the last encounter 1-0.
Best Bet: Bujumbura to win 2.15
— — —
15:00 – Olympic Star v Lydia LB Academic
A relegation scrap between two completely different sides, Olympic have scored 20 more goals more than their opponents with over 60% of their games seeing over 2.5 goals. Meanwhile, LLB have conceded 15 goals less than Olympic and their matches tend to be tighter affairs, they also won the last head to head 2-0.
Best Bet: Olympic to win and under 3.5 goals at 2.60
— — —
16:00 – Burundi Sport Dynamik v Aigle Noir   
A key clash as Aigle Noir (3rd) host Dynamik (5th) and are 2 points ahead. Games Aigle are involved in average 2.9 goals, they also scored more than double the goals this season of their opponents. Aigle also won the last head to head 3-1.
Best Bet: Aigle to win at 1.9513:00 – Khatlon Bokhtar (2.90) v Istaravshan (2.20)
13:00 – Lokomotiv Pamir (1.71) v Faizkand (4.10)
13:00 – Kuktosh (2.35) v Regar-TadAZ (2.60)22:30 – Walter Ferretti (2.00) v Real Esteli (3.05)
MORE SOCCER