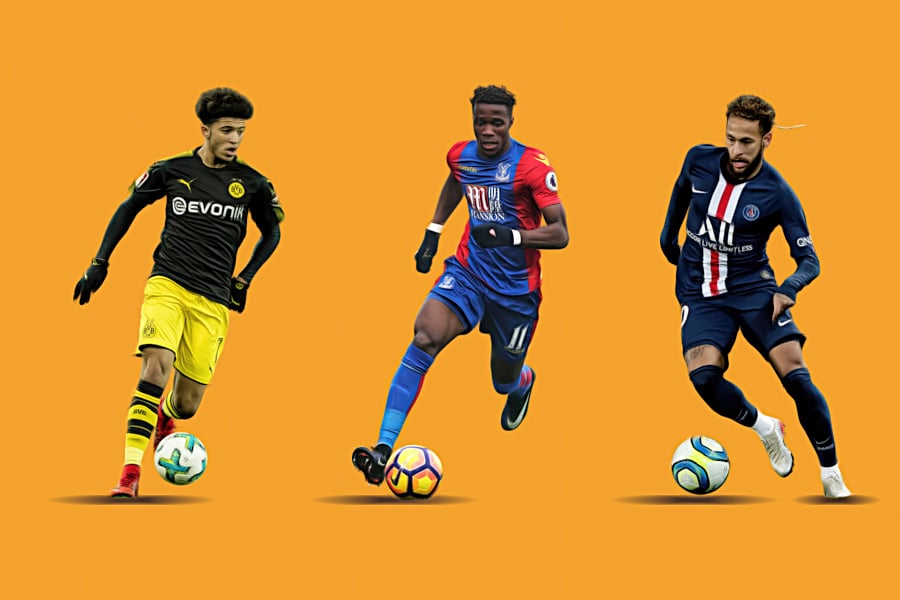 03 April 2020, by: Carl Lewis
Bet Central Ballers
What is a Baller? It's a footballer who plays football the beautiful way and brings out emotion to those watching. He plays full of confidence and swag because they know their skills are elite.
Everyone who grew up playing and watching football would have noticed the ballers with the best skills. Rainbow flicks, Rabona's and no-look passes are common with an elite dribbling skill-set.
So, using data from Whoscored, we list the best ballers in the game right now.No surprise Neymar is on top of the list for most dribbles per game in Europe's top five leagues, the Brazilian averages six dribbles per game for PSG.
Neymar was a YouTube sensation long before his eventual move to Barcelona, he is the stereotypical Brazilian attacker – blessed with pace, skills, technique and trickery – with the ability to win matches as well.The Ivorian baller has always been known for his raw talent and outrageous skills. For Crystal Palace this season, he averages 4.7 dribbles per game, second only to Adama Traore in Premier League, but public opinion will have Zaha as the best dribbler in the league.
He has developed his game significantly in recent years and has become Palace's main man, although this season he's produced only three goals and three assists. He still remains an absolute joy to watch.The Bundesliga has always been a fertile ground for skilled and wily wingers (think Ribery and Robben), and there is no exception with Jadon Sancho.
For all the flash, the young English winger has contributed 14 goals and 15 assists with his pace and trickery. A treat to watch with the world at his feet. It will be interesting to see where he lands up after his time at Dortmund?Liverpool were very close to signing Fekir, and it's easy to see why. He often produces wizardry with his left foot and since signing for Betis, that has not changed.
Fekir has completed 73 of the 110 take-ons and averages 3,3 dribbles per game, leaving him eighth in Europe for dribbles. His skill-set is not all about take-ons and dribbling – the Frenchman can split defences with one pass.Central midfielder Thiago has been in top formthis season for Bayern – especially since Bayern's resurgence late last year, he averages three dribbles per game in the engine room of midfield. Perhaps not known as a dribbler, the streets know him a genuine baller that you can't help but appreciate.The Southampton attacker is not known for his goals, assists and general output but one thing is for sure… the guy can dribble. He was known for his skills before joining the Saints and that part of his game has not changed – he's dedication to being a baller reminds one of another icon in Adel Taarabt.