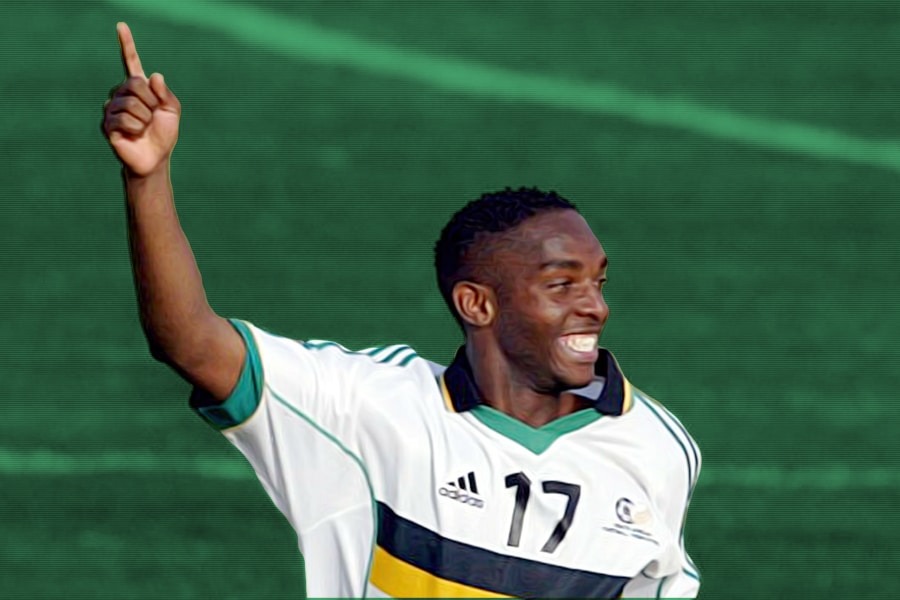 BENNI VS NAMIBIA AFCON 1998: THAT GAME CHANGED MY LIFE
Bafana Bafana faces Namibia on Friday evening in a crucial Afcon 2019 match. When the fixture was announced, immediately Benni McCarthy's four goals in 13 minutes at Afcon 1998 springs to mind.
Below, you'll hear what the man in question has to say about his feat on 16 February 1998. Benni also shared his thoughts on Bafana's upcoming match against Namibia.
At the age 20, Benni McCarthy set new standards in South African football and in doing so, he morphed into a household name. TKZee made a bumper hit with him in the 90's. That should tell you everything about McCarthy's popularity in the country at the time. All because of his iconic 13-minute demolition job on Namibia at Afcon 1998.
It was the definitive moment in McCarthy's illustrious career, he explains:
"That was the life-changing game for me. That was the game that made Benni McCarthy who he is today. Four goals in 13 minutes, the first ever South African to score a hat-trick and to score four goals. That game changed the dynamics for how my career panned out."
And what a career it was, he played for Celta Vigo, Blackburn Rovers and FC Porto where he won the Champions League under Jose Mourinho.
But let's go back at that tournament. Bafana travelled to Afcon 1998 in Burkina Faso as the defending champions.
In their final group match against Namibia, Benni opened his account after eight minutes. He completed his hat-trick 11 minutes later. Just after the 20-minute mark he had four to his name and wrote himself into African football folklore. It was the coming out of a star, a stage for 1. Bafana would go on to win 4-1 and qualify for the knockout stage.
Benni's seven goals launched South Africa into a consecutive Afcon final where they lost to Egypt 2-0. He is still the nations all-time top scorer with 31 goals in 80 matches.
Following a 1-0 loss to Ivory Coast in their opener, Bafana is already under pressure for three points against Namibia. In their final group match, they'll face a tough and organized Moroccan side. That's why the tie against Namibia has a do or die sentiment attached to it.
Benni drew some comparisons between the match in 1998 and tomorrow's fixture.
"I remember it (1998) like it was yesterday. History is history and they (Bafana) must try and create their own history. When we played Namibia it was a must-win game. And for them, this Namibia game is exactly the same. Nothing but three points will do."
Benni doubted whether his record would be broken but was hopeful the South African attackers would bring their A-game:
"Percy Tau maybe scores a hat-trick? I'm not too sure if any South African players at this point in time could get 4 goals in a game. If not, at least aim for 3"
"History is there for the taking, so let's hope guys like Percy Tau, Lebo Mothiba, Lebo Maboe have the appetite to play some football. After the first game, we need a positive result. We need 3 points. Namibia ain't going to be a walk in the park. At the end of the day, it comes down to the tactics and the players."