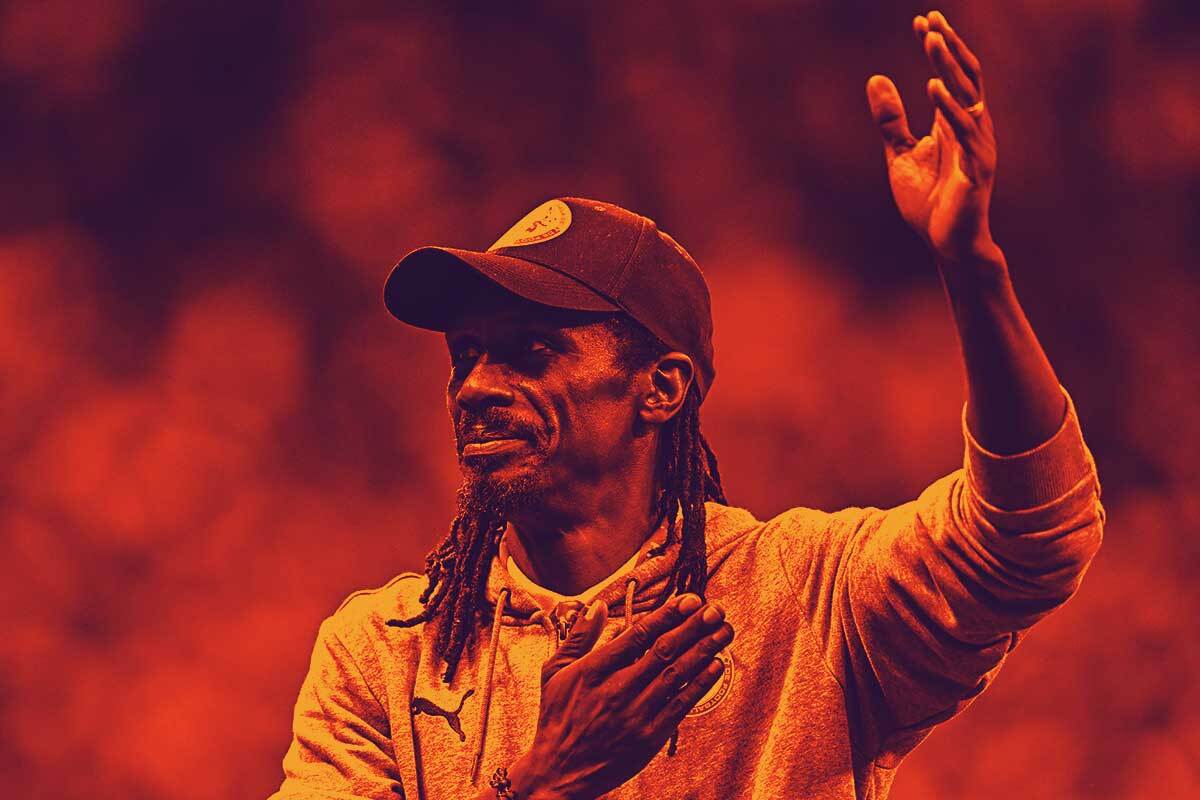 The 2006 World Cup would see various teams such as Angola, Togo, Serbia and Montenegro, the Ivory Coast and Trinidad and Tobago make their debuts in the world's biggest sporting event, with each of these sides being eliminated apart from Ghana, who finished second in their group ahead of the Czech Republic and the United States, one point behind Italy, before losing 3-0 to Brazil in the Round of 16, and Ukraine, who finished ahead of Tunisia and Saudi Arabia and three points behind Spain and defeated Switzerland on penalties after drawing 0-0. This would set up a quarterfinals date with Italy, who took the lead after six minutes from Gianluca Zambrotta and Luca Toni adding a second-half brace to secure a 3-0 win for the Azzurri, who would proceed to beat Germany 2-0 in extra time via goals in the 119th and 121st minute from Fabio Grosso and Alessandro del Piero, before beating France 5-3 on penalties after drawing 1-1 in a match that would see them concede within seven minutes to Zinedine Zidane and draw level shortly after via Marco Materazzi, with Zidane head-butting Materazzi in the 110th minute and leaving Argentine referee Horacio Elizondo with no other choice but to send the French captain off in the final match of his professional career.
After a tournament that saw seven teams make their World Cup debuts, 2010 would see just one team enter the competition for the first time: Slovakia. Having conceded a 93rd-minute equalizer in a 1-1 draw vs. New Zealand to start their journey, they slumped to a 2-0 defeat to Paraguay before taking on the defending champions. Róbert Vittek, who had opened the scoring against New Zealand, broke the deadlock within 25 minutes before adding another in the 73rd, with Antonio Di Natale halving the deficit shortly after only for Kamil Kopúnek to restore the two-goal advantage, with Fabio Quagliarella grabbing one back but unable to inspire a comeback as Slovakia took their first-ever World Cup victory and sent Italy packing. They were unable to extend their adventure, however, with Arjen Robben opening the scoring early on for the Dutch and Wesley Sneijder doubling their lead, with Vittek scoring a penalty in the 90th minute but nevertheless failed to find an equalizer as Bert van Marwijk's side progressed to the next round, beating Brazil and Uruguay before losing 1-0 to Spain in Johannesburg as La Roja prevailed with an 116th-minute goal from Andrés Iniesta and tasted victory in their first-ever World Cup Final before following it up two years later with a second straight European Championship – Netherlands, meanwhile, would lose for the third straight time on the world's biggest stage in their first final in 32 years.
Similarly to Slovakia, who had entered the tournament previously as Czechoslovakia on multiple occasions, Bosnia and Herzegovina had played in the World Cup as part of Yugoslavia, but they made their World Cup debut in 2014 a mere 22 years after gaining independence and were the only team to make their debut in Brazil. The Golden Lillies fell behind within three minutes via an own goal from Sead Kolašinac, with Lionel Messi adding to the lead in the 65th minute and Vedad Ibišević scoring their first-ever World Cup goal but unable to find another as Argentina progressed with a 2-1 win. Their following match would see them concede within a half-hour as Peter Odemwingie secured a 1-0 win for Nigeria, meaning that any chance of a knockout round presence was all but dead after two matches, but they nevertheless bowed out of the tournament in honorable fashion. Edin Džeko broke the deadlock within 23 minutes and Miralem Pjanić added another within the hour-mark, with Reza Ghoochannejhad halving the deficit in the 82nd minute only for Avdija Vršajević to restore their two-goal lead moments later. Bosnia and Herzegovina would go on to finish two points above Iran, one point behind Nigeria, and six points behind Argentina, who defeated Switzerland, Belgium and the Netherlands before losing 1-0 to Germany via an extra-time winner from Mario Götze.
Two teams made their World Cup debuts in 2018 as Iceland and Panama made their bow. Panama would fall to a 3-0 defeat to Belgium in their opening match with Dries Mertens opening the scoring after halftime and Romelu Lukaku adding a brace, before losing 6-1 to England, a match that would see Felipe Baloy score Panama's first-ever goal in the 78th minute to reduce the deficit to five. Panama took their first-ever lead in a World Cup match within 33 minutes as Yassine Meriah scored an own goal, but Tunisia turned things around in the second half and secured a 2-1 win via goals from Fakhreddine Ben Youssef and Wahbi Khazri. Panama finished bottom of the group with 0 points and a -9 goal differential, three points behind Tunisia, six behind England and nine behind Belgium.
After pulling off a shock 1-1 draw against Argentina that would see Sergio Agüero open the scoring after 19 minutes and Alfreð Finnbogason equalize four minutes later, Iceland would go on to lose 2-0 to Nigeria via a brace from Ahmed Musa, before losing 2-1 to Croatia with Milan Badelj breaking the deadlock after the restart, Gylfi Sigurðsson evening things up from the penalty spot, and Ivan Perišić grabbing a 90th-minute winner for the Vatreni, who finished atop the table with 9 points, five above Argentina, six above Nigeria, and eight above Iceland. Croatia would go on to beat Denmark and Russia on penalties before beating England 2-1 in extra time to reach their first-ever World Cup Final, where they would lose 4-2 in Moscow.
Only one team made their World Cup debut in 2022: the host nation. Qatar kicked off proceedings with a 2-0 defeat to Ecuador on opening day as Enner Valencia scored a first-half brace to secure a comfortable victory for La Tri, before falling to a 3-1 defeat to Senegal, with Boulaye Dia and Famara Diédhiou giving the Lions of Teranga a 2-0 lead, Ghanaian-born striker Mohammed Muntari halving the deficit in the 78th minute, and Bamba Dieng restoring Senegal's two-goal advantage shortly after. Their final match would see them concede within 26 minutes to Cody Gakpo whilst Frenkie de Jong doubled the margin after the break as the Netherlands picked up a 2-0 victory to finish one point above Senegal, three above Ecuador, and seven above Qatar, who were the only team to pick up zero points alongside Canada and joined South Africa as the only host nation to fail to progress past the opening group stage of a World Cup.
Whilst there haven't been many memorable debuts as of late, plenty of nations have entered the tournament with a major splash and cemented their status in history with a phenomenal display in the world's biggest sporting event. Let's take a look at some of the best World Cup debuts in history.
Uruguay 1930
The first-ever World Cup would see 13 teams compete for glory in the Uruguayan capital of Montevideo, with the tiny South American country catching the eyes of the international community after successfully retaining their title at the 1928 Summer Olympics. After beating Peru 1-0 via a 65th-minute goal from Héctor Castro, Uruguay thrashed Romania 4-0 before taking on Yugoslavia in the semis, conceding within four minutes to Đorđe Vujadinović only to wrestle back control and progress to the Final via a hat-trick from Pedro Cea, a brace from Peregrino Anselmo and a goal from Santos Iriarte. La Celeste would face off against local rivals Argentina at the 100 thousand-capacity Estadio Centenario and entered halftime trailing 2-1 before taking back the lead as goals from Cea, Iriarte and Castro secured a 4-2 win as FIFA president Jules Rimet handed Uruguay's captain José Nazassi the trophy. Uruguay refused to defend their title the next time around out of protest for the various European nations who declined to participate in 1930, before refusing to play in 1938 due to FIFA's decision to hold the tournament in a second-straight European country, with Italy claiming a 2-1 extra-time victory over Czechoslovakia in Rome before beating Hungary 4-2 in Colombes, France. After a 12-year hiatus, the World Cup returned in 1950 as Uruguay kicked off proceedings with an 8-0 win against Bolivia before drawing 2-2 to Spain and beating Sweden, before taking on the host nation: Brazil. Friaça broke the deadlock after the restart, but Juan Alberto Schiaffino evened things up in the 66th minute and Alcides Ghiggia adding another in the 79th to silence the Maracanã crowd and secure Uruguay's second title – they have not returned to the final since.
Portugal 1966
Brazil would bounce back four years later as a 17-year-old Pelé exploded onto the scene and led the Seleção to glory, scoring 6 goals, including a brace in the final against the hosts, as Brazil defeated Sweden 4-2 to claim their first-ever World Cup, before following that up with a 2-0 win against Mexico that would see Pelé assist the opener and score the second, only to suffer an injury in the following match that would rule him out for the rest of the tournament: Brazil nevertheless breezed past Spain, England and Chile before defeating Czechoslovakia 3-1 in the final in Santiago, Chile via goals from Amarildo, Zito and Vavá. It meant that, when the 1966 World Cup rolled around in England, Brazil were the overwhelming favourites to win.
They would kick off their campaign with a 2-0 win against Bulgaria with Pelé opening the scoring after a quarter-hour and Garrincha adding another at the hour-mark, but their 3-1 loss to Hungary would mean that their third and final group stage match was a must-win in order for them to progress into the knockout round. Portugal had begun their first-ever World Cup with a 3-1 win against Hungary and a 3-0 win against Bulgaria, before taking on the defending champions in Liverpool. Simões broke the deadlock for Portugal after a quarter-hour, with Eusébio adding a brace in a 3-1 win to send Brazil packing and prompt Pelé to announce his retirement from international football at the age of 25 due to protestations over the brutal fouls he received throughout the tournament – he would reverse his decision three years later and participate in the 1970 World Cup, the first-ever tournament that would see referees equipped with the power to administer yellow and red cards and take far more drastic action to hand out discipline and protect the game's most dazzling attacking players. It set a standard for attacking football that has not been matched since with 2.97 goals scored per game, with Brazil beating Italy 4-1 in the final in Mexico City via goals from Carlos Alberto, Jairzinho, Gérson, and an 18th-minute opener from Pelé, who would retire from international football the following year, for good this time.
Back to 1966: Portugal would face off against another impressive debutant in North Korea, who had finished above Italy and Chile and three points below the Soviet Union to seal a place in the quarterfinals. North Korea opened the scoring within a minute and found themselves 3-0 up after 25 minutes, only to concede shortly after to Eusébio, who would score three more goals in the following 32 minutes with José Augusto scoring in the 80th minute to seal a come-from-behind 5-3 win. Portugal found themselves down a goal within a half-hour at Wembley, with Bobby Charlton completing his brace in the 80th minute, Eusébio cutting the deficit from the spot shortly after but nevertheless unable to inspire an equalizer – he would nevertheless finish as the top scorer in the tournament with 9 goals, opening the scoring in the 12th minute from the penalty spot as Portugal beat the Soviet Union 2-1 in the third-place match.
England, on the other hand, would go on to beat West Germany 4-2 in extra time via a hat-trick from Geoff Hurst and a goal from Martin Peters to secure their first and only major trophy. The Seleção would return to the World Cup 20 years later but could only muster a disappointing group stage exit in Mexico, before returning 16 years later – they have made it to every World Cup since and are back in the quarterfinals for the third time in their history and the first time since 2006. The following two decades would see Brazil add a third title in Mexico, whilst the Netherlands lost to hosts West Germany and Argentina in back-to-back finals. The 1982 tournament was marred by violent fouls, overcrowded stadiums and lenient refereeing decisions, with Diego Maradona being the victim of several brutal tackles from Italian defender Claudio Gentile in a 2-1 win for the Azzurri in a match that would prompt FIFA to change their regulations to prevent this kind of brutality in the following tournament. Argentina would go on to finish bottom of their three-team group with 0 points after losing 3-1 to Brazil in the following match, whilst Italy topped their group after beating Brazil 3-2 and defeated Poland 2-0 via a brace from Paolo Rossi, before beating West Germany 3-1 in the final in Madrid to secure their first World Cup in 44 years. Maradona would have his revenge four years later, scoring braces against England and Belgium and leading Argentina to the final in the Azteca. Despite being heavily marked by Lothar Matthäus the entire match, Maradona was able to find Jorge Burruchaga in open space for the 84th minute who fired in the winning goal in a 3-2 thriller in Mexico City to secure the Albiceleste's second World Cup.
Costa Rica 1990
Countries who managed to impress in their first World Cup campaign were few and far between in the following two decades, but that changed when the 1990s rolled around in a tournament that would see three nations make their debut. The United Arab Emirates finished bottom of their group after losing to Colombia, Yugoslavia and West Germany by a combined scoreline of 2 to 11, but the other two debutants fared drastically better in Italy. Ireland did not win a single match in 90 minutes, but they nevertheless managed to advance to the knockout stages after drawing England and the Netherlands 1-1 and drawing Egypt 0-0, before taking on Romania in the Round of 16 and winning 5-4 on penalties after drawing 0-0. Their journey would come to an end in the quarterfinals, when Salvatore Schillachi opened the scoring within 38 minutes to secure a 1-0 win for the hosts.
After decades of being left in the wayside by various other tiny Central American and Caribbean nations such as Cuba, Haiti, Honduras, and El Salvador who qualified for the World Cup, Costa Rica would make their entrance on the world's biggest stage in 1990 but experienced plenty of turmoil in the lead-up to the tournament with manager Marvin Rodriguez tendency to get into arguments with his players coming to a boil in February when veteran leader Jose Carlos Chaves quit the national team. Merely weeks later, Rodriguez was dismissed from his post and replaced by Yugoslavian manager Bora Milutinovic, who immediately recalled Chaves into the first-team squad. Costa Rica would make their tournament debut in Genoa as Juan Cayasso broke the deadlock after the restart and secured a 1-0 victory against Scotland, before falling to a 1-0 defeat to Brazil. Los Ticos would concede within a half-hour to Johnny Ekströ, but they drew level with Sweden as captain Roger Flores headed home from a free kick in the 75th minute and taking the lead in the 87th via a goal from Hernan Medford to secure a second victory in Italy and progression to the Round of 16, where they would lose 4-1 to Czechoslovakia, who would lose 1-0 to West Germany in what would be the final World Cup for either team. West Germany would proceed to beat England 4-3 on penalties after drawing 1-1, before avenging themselves from the defeat in the Azteca four years earlier and beating Argentina in the final in Rome via an 85th-minute penalty from Andreas Brehme.
Whilst the UAE have yet to return to the competition, Ireland would pick up their first World Cup win four years later against Italy, before losing to Mexico, drawing to Norway and losing to the Netherlands in the Round of 16. The 2002 tournament would see them finish behind Germany and ahead of Cameroon and Saudi Arabia and lose on penalties to Spain in the Round of 16 – they have not returned to the competition in the following two decades – and it would also see Los Ticos return to the World Cup after 12 years, beating China, drawing to Turkey and losing to Brazil, before losing to Germany, Ecuador and Poland in 2006. They would return in 2014 and pulled off a historic campaign that would see them top a group featuring three previous world champions with two wins against Uruguay and Italy and a draw to England, before beating Greece on penalties in their first-ever knockout round match and losing to the Netherlands on penalties in the quarterfinals. The following two tournaments have seen them exit the group stage on both occasions, losing to Serbia and Brazil and drawing to Switzerland in 2018 before bouncing back from a 7-0 defeat to Spain by beating Japan 1-0 and losing 4-2 to Germany this year. Only Mexico and the United States have had more World Cup appearances amongst CONCACAF nations than Costa Rica (6), and their 2014 campaign will go down in history as one of the greatest Cinderella stories in the history of the competition.
Nigeria 1994
1994 would see three teams enter the competition for the first time ever with Saudi Arabia finishing second in their group, level on 6 points with the Netherlands and Belgium and losing 3-1 to Sweden in the Round of 16. Greece finished bottom of their group with 0 points, six behind Argentina, Bulgaria and fellow debutantes Nigeria. Africa's most populous nation had won their second AFCON title months earlier and were making their bow on the world's biggest stage in Dallas, with Rashidi Yekini breaking the deadlock early on, Daniel Amokachi adding another before the break and Emmanuel Amunike grabbing another to secure a 3-0 win against Bulgaria. Their following match would see them face off against an Argentina side that had been deprived of Diego Maradona for the rest of his tournament after failing a drug test following Argentina's opening match against Greece, but the Albiceleste nevertheless prevailed with a 2-1 win via a brace from Claudio Caniggia. Nigeria would bounce back with a 2-0 win against Greece, taking the lead before the interval via Finidi George and adding another in extra time from Daniel Amokachi. The Super Eagles found themselves within inches of following in the footsteps of Cameroon '90 and becoming the second African side to reach the quarterfinals after taking the lead within 25 minutes, with Italy being reduced to 10 men after Gianfranco Zola was dismissed, only for Roberto Baggio to equalize in the 88th minute to send it to extra time and convert a penalty in the 102nd minute to secure a 2-1 victory for the Azzurri, before beating Spain 2-1 and Bulgaria 2-1 – Baggio grabbing another brace in the latter – and losing 3-2 on penalties to Brazil after drawing 0-0 in Pasadena as the Seleção denied Italy a fourth World Cup and secured their fourth World Cup and their first in 24 years. Nigeria would reach the Round of 16 once again in 1998 and exit the group stage in 2002 and 2010 before making it to the Round of 16 the following tournament, narrowly missing out on a spot in the Round of 16 in Russia, but failed to qualify for the competition in Qatar for the first time in 16 years after losing on away goals to Ghana after drawing 1-1 across two legs. Greece, meanwhile, would suffer elimination in the group stage in South Africa before losing in the Round of 16 in the following tournament, whilst Saudi Arabia have been eliminated from the group stage in 1998, 2002, 2006, 2018 and 2022.
Croatia 1998
After enduring a four-year war that left 15,000 people dead or missing and that displaced 300,000 people after the breakup of Yugoslavia in 1991, Croatia would finish second behind Denmark and above Greece, Bosnia and Herzegovina and Slovenia to qualify for the World Cup. The Vatreni got off to a strong start in the competition by beating fellow debutantes Jamaica 3-1 and edging fellow newcomers Japan 1-0 via a late goal from Davor Šuker before losing 1-0 to Argentina to finish second in their group. After beating Romania 1-0 via a penalty from Šuker before halftime, Croatia pulled off one of the biggest shockers in the history of the tournament when they defeated Germany 3-0, before losing 2-1 to the hosts France, who would proceed to defeat Brazil 3-0 in the final, whilst Croatia beat the Netherlands 2-1 in the third-place match. Whilst Jamaica have yet to return to the competition, Japan co-hosted the next tournament with South Korea and has made it to every single tournament since then, whilst South Africa, after finishing behind France and Denmark and one point above Saudi Arabia, would return to the competition in 2002 and draw to Paraguay and beat Slovenia only to lose 3-2 to Spain in their following group stage match and miss out qualification to the knockout round by a razor's margin. Eight years later, the Bafana Bafana would return to the scene and become the first African side to host the tournament, drawing to Mexico, losing to Uruguay, and beating France. Croatia achieved something matched only by Eusébio's Portugal in becoming the first-ever debutant to finish third and have qualified for every single World Cup apart from 2010 since then, with the Vatreni reaching their highest point in 2018 when they would top their group and defeat Denmark, Russia and England before losing to France in their first-ever World Cup Final.
Senegal 2002
Japan and South Korea rang in the new millennium as the first Asian countries to host the World Cup and the first countries to share hosting privileges, with four countries making their debut in the competition. China's first and only World Cup berth would see them lose to Costa Rica, Brazil and Turkey by a combined scoreline of 0 to 9, whilst Slovenia would lose to Spain, South Africa and Paraguay by a combined scoreline of 2 to 7 – they would return eight years later and narrowly missed out on qualification to the knockout round after beating Algeria 1-0, drawing 2-2 to the US and losing 1-0 to England. Ecuador would finish bottom of their group after losing back-to-back matches to Italy and Mexico before beating Croatia 1-0, before advancing to the knockout round in 2006 where they would lose 1-0 to England again. La Tri would finish third in their group in 2014 after losing to Switzerland, beating Honduras and drawing to France, before returning eight years later and kicking off proceedings by beating Qatar 2-0 in the opening match and drawing 1-1 to the Netherlands, before losing 2-1 to Senegal.
Despite missing attacking talisman Sadio Mane due to injury, the Lions of Teranga managed to avoid their fate of 2018 when they missed out on a spot in the knockout round due to picking up more yellow cards than Japan, but they were unable to replicate their historic campaign of 2002 and succumbed to a 3-0 defeat to England. After reaching their first-ever AFCON Final and losing on penalties to Cameroon, Senegal made their bow at the world stage in 2002 and pulled off one of the all-time upsets in the history of the competition by beating the defending champions France 1-0 via a goal from Papa Bouba Diop, before drawing 1-1 to Denmark and drawing 3-3 to Uruguay, taking the lead within 20 minutes via a penalty goal from Khalilou Fadiga and adding to their lead before halftime via a brace from Diop before conceding three goals in the second half, but they nevertheless managed to qualify alongside Denmark at the expense of two previous world champions. Senegal would concede within 11 minutes to Henrik Larsson but snatch an equalizer within 37 minutes via Henri Camara, with Camara scoring a golden goal in extra time to make Senegal the second African team to reach the quarterfinals after Cameroon '90, a feat later matched by Ghana in 2010 and Morocco in 2022. Senegal would proceed to lose 1-0 the following match as İlhan Mansız scored a golden goal to send Turkey through to the semifinals, where they would lose 1-0 to Brazil. The Seleção avenged the agony of 1998 and defeated Germany 2-0 in Yokohama via a brace from Ronaldo to become the first-ever team to win five World Cups. Senegal, meanwhile, have enjoyed a resurgence under manager Aliou Cissé, the captain of the 2002 team. Since taking charge in 2015, Cissé has led them to back-to-back World Cups and back-to-back AFCON Finals, with Senegal beating Egypt on penalties to secure their first-ever major title on February 6 before beating Egypt on penalties shortly after to secure their place in Qatar.
There are 134 teams that have never qualified for the World Cup, including three of the five most populous nations in the world in India (#2), Indonesia (#4), Pakistan (#5) as well as Bangladesh (#8), Ethiopia (#12) and the Philippines (#13). It remains to be seen who will be the next country to make their bow in the world's biggest competition as FIFA looks to move to 48 teams in 2026, but one thing's for sure: they will have a tall task ahead of them as they look to replicate the feats of Portugal '66 and Croatia '98 and explode onto the scene with a deep run in the World Cup.
SIGN UP TO OUR

BET CENTRAL PLAYBOOK
Get weekly emails packed with the best tips and sports content.
Get ahead of the game now - fill in the contact form below.