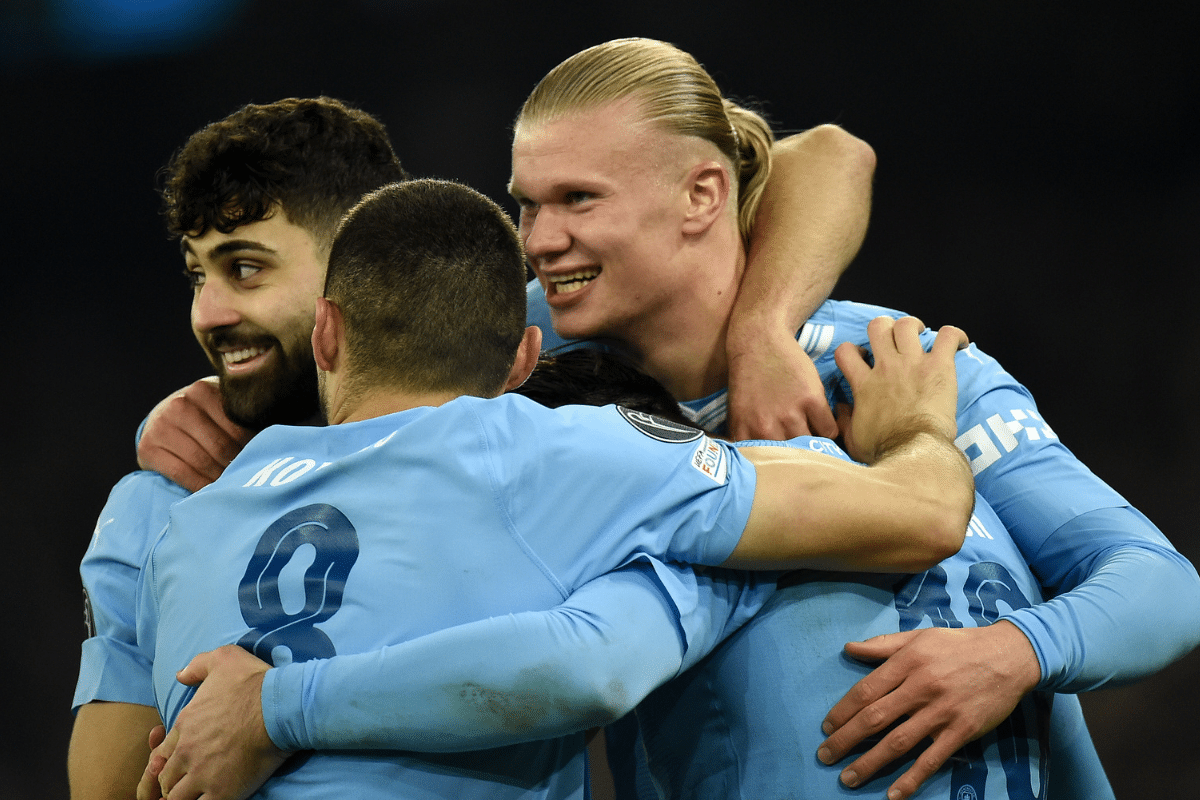 It's that time of the week when we delve into Europe's top five football leagues to provide you with exciting match predictions and betting insights. We'll select two intriguing matches from each league and offer our best bets and value tips to help you make informed betting choices. Our aim is to provide you with valuable information to enhance your football betting experience.
Manchester United vs Luton Town (Saturday)
Following three defeats in their last four games, Manchester United will have a golden opportunity to recover this weekend as they host newly promoted Luton Town on Saturday. Despite Luton Town being winless in five matches, they did manage to secure a credible draw against Liverpool in their previous outing.
Suggested bet: Manchester United to win
Value bet: Manchester United to win and both teams score
Chelsea vs Manchester City (Sunday)
After securing a convincing 4-1 victory against Tottenham on Monday night, Chelsea aims to maintain their momentum in the Premier League standings. This weekend, Mauricio Pochettino's team will face the in-form Manchester City, hoping to replicate their dominant performance against another top-six opponent this season.
Suggested bet: Both teams to score
Value bet: Manchester City to win and both teams score
Rayo Vallecano vs Girona (Saturday)
Girona, the unexpected frontrunners in La Liga, currently leading the standings, are poised to face Rayo Vallecano on Saturday, with their sights set on securing a sixth consecutive victory.
Suggested bet: Girona to win
Value bet: Girona to win and both teams score
Barcelona vs Alaves (Sunday)
Following their 1-0 loss to Shakhtar Donetsk in the Champions League midweek, Barcelona is determined to return to their winning form. They will be aiming for a victory when they face 14th-placed Alaves in La Liga on Sunday.
Suggested bet: Barcelona to win
Value bet: Barcelona to win both halves
Bayern Munich vs Heidenheim (Saturday)
In what is expected to be a relatively easy victory for Bayern Munich this weekend, Thomas Tuchel's team will face Heidenheim on Saturday. The league's top scorer, Harry Kane, will be aiming to increase his goal tally of 15 in this matchup.
Suggested bet: Bayern Munich to win both halves
Value bet: Harry Kane to score first
Bayer Leverkusen vs Union Berlin (Sunday)
Bayer Leverkusen, eager to secure their seventh consecutive victory in the Bundesliga, will host 16th-placed Union Berlin on Sunday. They approach the match with confidence, aiming to extend their winning streak and maintain their position at the top of the league table.
Suggested bet: Bayer Leverkusen to win
Value bet: Bayer Leverkusen to win by three or more goals
Juventus vs Cagliari (Saturday)
Juventus is determined to preserve their unbeaten home record as they welcome Cagliari in Serie A on Saturday, all the while pursuing their fifth consecutive victory.
Suggested bet: Juventus to win
Value bet: Juventus to win to zero
Inter Milan vs Frosinone (Sunday)
Serie A leaders Inter Milan host 11th-placed Frosinone on Sunday while looking to make it six wins in a row, all the while aiming to inflict a fourth straight loss on the road for the travelers.
Suggested bet: Inter Milan to win
Value bet: Inter Milan to win both halves
Rennes vs Lyon (Sunday)
Rennes will be hosting Lyon in Ligue 1 action on Sunday. Both teams are currently facing challenges in the league, with Lyon in a more precarious position at the bottom of the table, yet to secure their first three points of the season.
Suggested bet: Under 2.5 Goals
Value bet: Draw
Lille vs Toulouse (Sunday)
Lille, boasting nine wins in their last 10 home games, will approach Sunday's clash against Toulouse at the Stade Pierre-Mauroy with confidence. On the other hand, Toulouse, winless in their last four matches, is eager to avoid a third consecutive defeat.