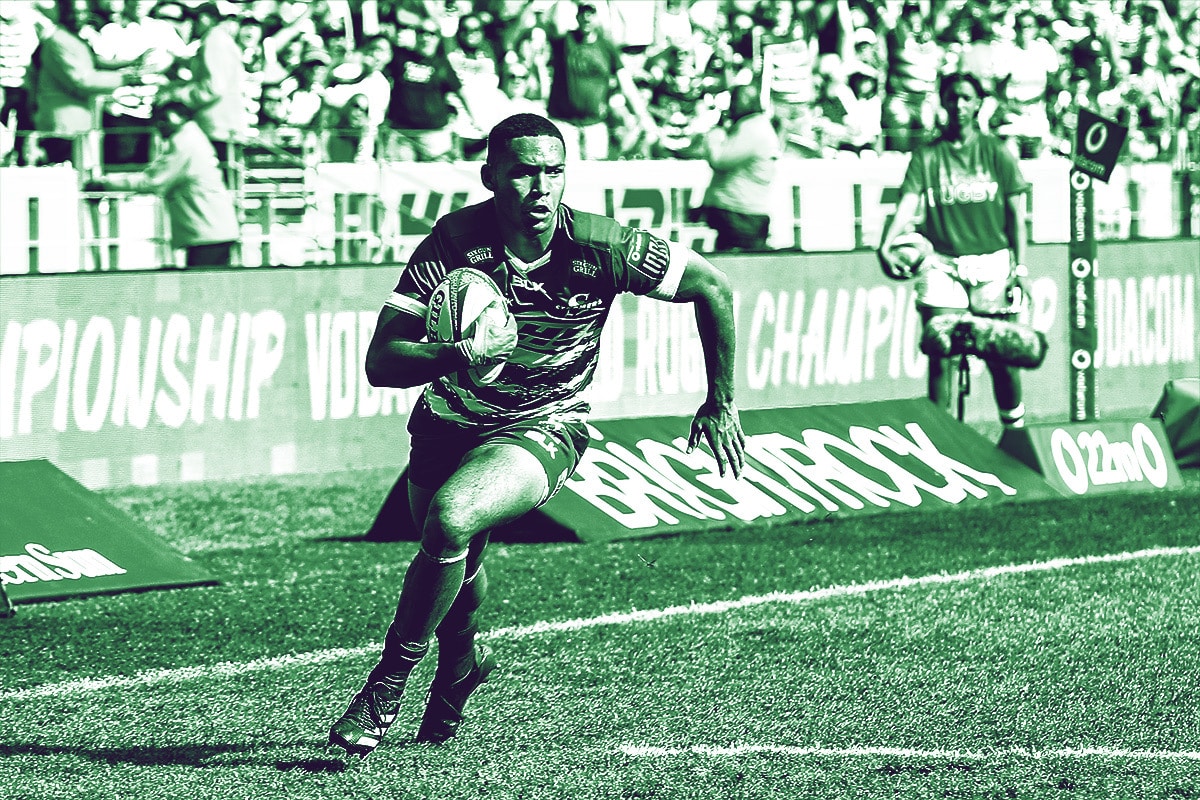 All four South African franchises will be behind enemy lines in Europe in the fourth round of the United Rugby Championship this weekend, writes Quintin van Jaarsveld.
The Lions and Sharks conclude their tours while the defending champion Stormers and Bulls begin theirs. The pride of Johannesburg kick things off and are the only local team in action on Friday when they take on Edinburgh in an evening encounter.
Saturday sees the Stormers tackle Zebre in Parma, the Sharks face log leaders Leinster in Dublin and the Sharks battle the Warriors in Glasgow.
Edinburgh v Lions
Friday, 7 October – 20:35
The underdog Lions are roaring on the back of an improbable dream Welsh tour and the belief will be there that they can continue their hot streak in the Scottish capital.
In Edinburgh, they encounter a team who won't be lacking in confidence despite their back-to-back losses in South Africa. Their tour was one of what could've been and their mindset, rightly so, is likely that they did themselves in more than anything else.
There was the red card and last-gasp penalty that lost them the game at Loftus and the yellow card that saw them go from 10-0 up to 14-10 down in Cape Town.
The scrum and maul contests are going to be a treat to watch and will be vital in what's likely to be an arm-wrestle on a heavy pitch after the expected afternoon showers.
Being back home should see Edinburgh go back to their best like they were in their 44-6 thrashing of the Dragons in the opening round. It'll be a slog, but the hosts will be strong enough to avoid getting hunted down.
Suggested Bet: Lions +11.5 at 1.86.
Connacht v Munster
Friday, 7 October – 20:35
After their absolute horror show at Loftus, it'll take a brave man to back Connacht in this Irish derby. They were fortunate to be just 21-0 down at halftime and were only able to open their account when the Bulls were on their third yellow card.
Munster, meanwhile, mauled Zebre 21-5 for their first win. Graham Rowntree will demand his charges back it up with a similar performance and with more quality to draw on, they'll compound winless Connacht's woes.
Suggested Bet: Munster -5.5 at 1.79.
Zebre v Stormers
Saturday, 8 October – 16:00
Is the bloom off the Zebre rose? They looked full of potential in their near-comeback efforts against Leinster and the Sharks but the loss to Munster was so brutal that it's taken them back to square one.
The blueprint Munster provided is simple and effective: don't engage in a fast-paced shootout but rather maul them to death. The Stormers can frankly play it either way to get the win, but softening the hosts up with the pack – the path I expect them to take – will lead to a more emphatic victory.
Suggested Bet: Zebre +14.5 at 1.88.
Leinster v Sharks
Saturday, 8 October – 18:05
Optimism is important from a fan perspective, but it's a rope you'll hang yourself with on the betting front. This is the single toughest game of the tournament, playing the perennial European champions at their fortress. To have any chance, you have to fire on all cylinders and the Sharks are stuck in second gear at best.
I do expect the Durbanites to up their game, but the class of the log leaders – who laid down a marker by convincingly beating Ulster away from home – will be way too much for them to handle.
Suggested Bet: Leinster -13.5 at 1.86.
Scarlets v Cardiff
Saturday, 8 October – 18:15
The Welsh teams have been proper poor, so this derby won't attract eyeballs outside of Wales but it offers the sides an opportunity to move in the right direction.
The Scarlets looked better in defeat than Cardiff did last weekend, showing character to close the deficit from 15 to just three at one stage before succumbing 34-23 at Benetton whereas Cardiff fell to the Lions at home.
However, Cardiff have shown more upside and with improved decision-making and better execution this week, I see them leaving their hosts still longing for a maiden win.
Suggested Bet: Cardiff at 2.60.
Glasgow Warriors v Bulls
Saturday, 8 October – 20:35
Like the Stormers, the Bulls have a real opportunity to follow in the Lions' and Sharks' footsteps and start their tour on a winning note as the Warriors are still trying to find their feet under Franco Smith.
They were blown away by Benetton (33-11), bounced back against Cardiff (52-24) but then took two steps back with a 32-17 loss to the Ospreys last weekend, a scoreline that flattered the Scottish outfit, who only had three points on the board after 78 minutes.
Their scrum is a soft spot while they've been scattered and panicked on defence, all weaknesses the men from Pretoria can and should exploit. It's on the defensive end where the Bulls have made life hard for themselves and I expect them to tighten up sufficiently in a rainy game to stay unbeaten.
Suggested Bet: Bulls -1.5 at 1.79.
Ulster v Ospreys
Saturday, 8 October – 20:35
Both teams had a change in fortunes last weekend, Ulster suffering their first loss (20-13) to Leinster and the Ospreys recording their first win (32-17) over the Warriors.
The Ospreys' opportunism and more importantly the marked-improved physicality they displayed will stand them in good stead, but they won't be able to sustain it against the beasts of Belfast, who'll bounce back in bonus-point fashion.
Suggested Bet: Ulster -13.5 at 1.79.
Benetton v Dragons
Sunday, 9 October – 15:45
The Dragons might still be wondering how they lost a game they controlled from the onset against the Sharks. Their local rivals the Scarlets didn't do them any favours either with their fightback effort against Benetton that'll keep the Italians switched on for the full 80 minutes this time. With flyhalf Tomas Albornoz in imperious form to boot, Benetton will make it back-to-back wins.
Suggested Bet: Dragons +14.5 at 1.85.
SIGN UP TO OUR

BET CENTRAL PLAYBOOK
Get weekly emails packed with the best tips and sports content.
Get ahead of the game now - fill in the contact form below.