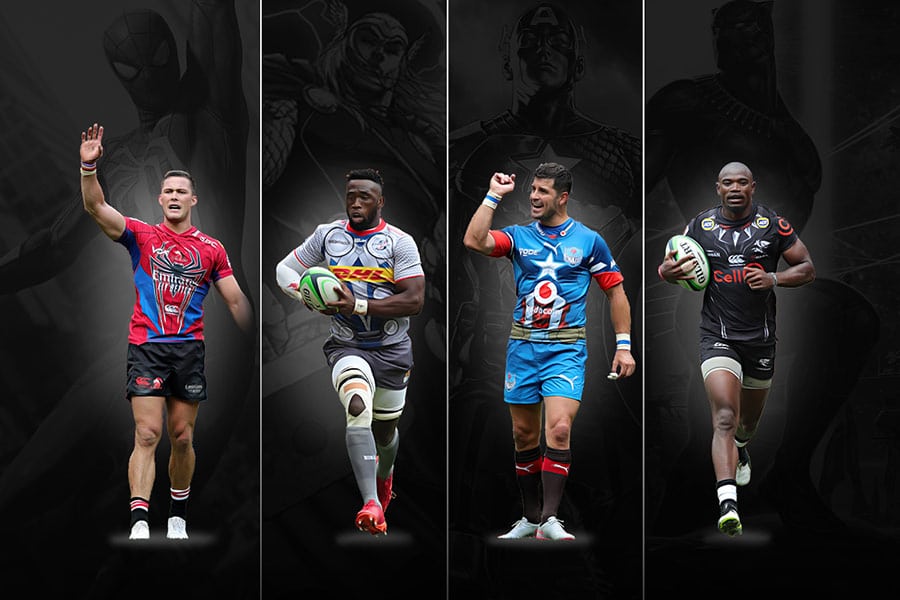 28 January 2019, by: Quintin van Jaarsveld
Bulls Super Rugby 2020 Betting Preview
Left barren by a mass exodus of star players, the Bulls look set for a challenging Super Rugby season as the new breed begin to forge a new future, writes Quintin van Jaarsveld.
Twelve months removed from the start of a campaign that saw the Pretoria franchise return to prominence and make their first playoff appearance since 2013, the three-time champions find themselves in a completely different state. Of course, the main objective of every team is to claim the cup, and while the Bulls will be full of belief, the loss of Springboks Schalk Brits, RG Snyman, Lood de Jager, Duane Vermeulen, Handré Pollard and Jason Jenkins (along with a host of others) have left Loftus looking like the Colisseum a day after a bloody battle.
Pote Human, the only South African coach to survive after a lukewarm collective showing by local teams in 2019, has to pick up the pieces and build an army with the largely young, wide-eyed warriors that are left. It's a tough task, one that requires Human to devise a smart, tactical battle plan build around the veteran war dogs that remain – captain Burger Odendaal, Springbok brutes Lizo Gqoboka and Trevor Nyakane, and marquee recruits Juandré Kruger, Josh Strauss and Morné Steyn.
Strategy and selection will be key, however, Human can only do so much. It's imperative that the senior players stand up and that newcomers come through and deliver on their promise. The Bulls have plenty of young talent to call on, with both their Under-19 and Under-21 teams winning their respective national championship trophies last year, but it'll take those who do make the cut time to acclimate to the speed and intensity of Super Rugby.
The aforementioned trio of Test stars, with their wealth of experience at the highest level, will be worth their weight in gold – ex-Bok lock Kruger as the new lineout leader, Scotland international Strauss as the grizzly muscle and Bok legend Steyn as the tactical general. All three will also play important mentoring roles to speed up the evolution of the younger players.
It's not just their physical ability that'll immensely aid the new-look squad, as the trio also brings eye-opening perspective to the table. Recent comments made by Steyn offered insight into the mental make-up of the veterans. The record-breaking flyhalf was famously part of the golden era that earned the Bulls their three titles, but he was also there during some tough times supporters choose to forget. You learn more in defeat than you do in victory, and having endured adversity and grown stronger because of it, Steyn made a telling remark that largely flew under the radar ahead of the team's warm-up game against UP-Tuks.
"You can never write the Bulls off and I know that," the 66-Test great and Bulls icon told SuperSport. "From the time I started here in 2003, you could never write them off. A lot of guys have written us off and we have lost a lot of players as well. But you can never write them off." It's that genuine belief and wisdom from a legend, who has gone through the highs and lows himself, that'll boost the confidence within the camp and strengthen rookies' resolve when the storm inevitably comes.
The pack, ironically, is where the Bulls are thin on battle-tested gladiators. Only five Test stars (Gqoboka, Nyakane, Kruger, Strauss and Marco van Staden) remain, which might not sound problematic but pales in comparison to the Bok-laden fleet that powered the Pretoria outfit last year. Simphiwe Matanzima and new signing Wiehahn Herbst will have to front up as back-up to the Bok props, while the likes of Jaco Visagie and Corniel Els will need to come good and fill the void at hooker.
Perhaps the most promising prospects are lock Andries Ferreira and No.8 Muller Uys – two true-blue hard men in the traditional Bulls mould. Big, powerful and hungry, they'll bring brutal intensity to the table, but it'll be up to the coaching staff and on-field leadership group to groom and guide them on their rampage. Blitzbok Tim Agaba is also primed to make an impact in the back row.
The Bulls boast class in the all-important play-making positions. Bok scrumhalves Embrose Papier and Ivan van Zyl will continue to rotate while at flyhalf, Steyn offers experience and Manie Libbok and Chris Smith excitement. It'll be interesting to see who Human hands the No.10 jersey to kick-off the campaign.
The backline has a good mix of strength and skill, although the loss of Jesse Kriel is a big blow and will alter the composition of the line-up. Odendaal, Blitzbok Dylan Sage, Tongan import Nafi Tuitavake and Johnny Kotze pack a punch, while Bok duo Warrick Gelant and Cornal Hendricks and Sevens star Rosko Specman provide dangerous creativity.
Human's charges will start the season on the road and will have to hit the ground running. The first stop is Durban for a battle against the Sharks on January 31, followed by a trip to Cape Town for a meeting with the Stormers.
They then have an early bye followed by three challenging home games against the Blues, Jaguares and Highlanders, which will have a major bearing on the remainder of the campaign as they fly out on their Australasian tour immediately afterwards for clashes against the Reds, Waratahs, Hurricanes and Chiefs.
Are they title contenders? No (Bulls to win SR is 47.00). The Pretoria purge has simply done too much damage. It'll take time for the Bulls to rebuild and develop into a force again, and this season is only the first step of that journey.
Derbies are a different story. They're essentially modern-day Springbok trials. Teams always play with added vigour, making for bruising battles that are usually tightly-contested. The depleted side won't be pushovers, and any Bulls team is tough to beat at Loftus. It's away games that'll be challenging and what could, and probably will cost them. They'll be locked in a battle for third place with the Lions (The Pretoria side have the longest odds to win the South African conference at 7.75).
The men from Pretoria will be passionate and physical, but the bottom line is they've been robbed of cohesion and identity. Tactics are one thing, and you can bet the Bulls will stick to their power game, but for a new group to find their identity and create a culture of their own is another altogether.
Pre-season training and warm-up games help, but it takes real competition for a squad to discover who they are and what they're made of. They'll be thrown in at the deep end, where they could make a splash or two, but ultimately, they'll end short of the play-offs. We're tipping them to finish 10th.
Forwards: Simphiwe Matanzima, Gerhard Steenekamp, Lizo Gqoboka, Corniel Els, Jaco Visagie, Muller Uys, Johan Grobbelaar, Louis van der Westhuizen, Trevor Nyakane, Wiehahn Herbst, Dayan van der Westhuizen, Andries Ferreira, Ryno Pieterse, Ian Groenewald, Juandré Kruger, Ruan Nortje, Tim Agaba, Marco van Staden, Juandré Rudolph, Ruan Steenkamp, Abongile Nonkontwana, Wian Vosloo, Josh Strauss.
Backs: Ivan van Zyl, Embrose Papier, Marco Jansen van Vuuren, Morné Steyn, Chris Smith, Manie Libbok, Rosko Specman, Divan Rossouw, Burger Odendaal, Dylan Sage, Franco Naude, Cornal Hendricks, Nafi Tuitavake, Marnus Potgieter, Johnny Kotze, Jade Stighling, Warrick Gelant, Richard Kriel.
January 31: Sharks (a)
February 8: Stormers (a)
February 22: Blues (h)
February 29: Jaguares (h)
March 7: Highlanders (h)
March 14: Reds (a)
March 21: Waratahs (a)
March 27: Hurricanes (a)
April 4: Chiefs (a)
April 11: Lions (h)
April 25: Sunwolves (h)
May 2: Brumbies (h)
May 9: Lions (a)
May 16: Sharks (h)
May 23: Jaguares (a)
May 30: Stormers (h)
MORE RUGBY