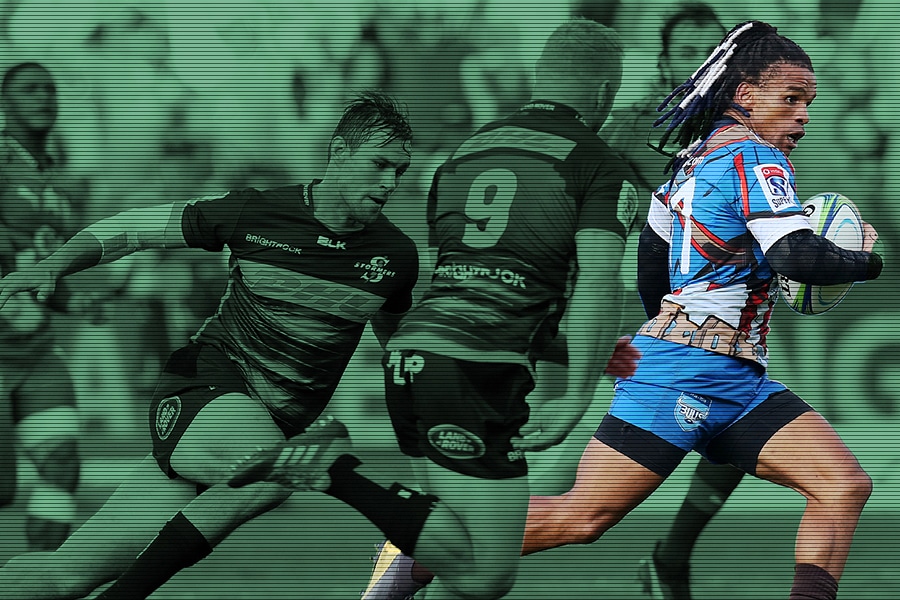 18 February 2019, by: Quintin van Jaarsveld
SUPER RUGBY ROUND 1 – BIGGEST TAKEAWAYS
The biggest takeaways from the opening round of Super Rugby from a South African perspective, according to Quintin van Jaarsveld.
After a stuttering start – a combination of early-season rust and the sweltering Singapore conditions – the Sharks found their rhythm and put the Sunwolves to the sword.
It wasn't a faultless performance, although it's hard to be critical of a 45-10 away win. The vaunted visitors did exactly what they'd set out to do and headed back home with maximum points.
It was a clinical display from the Durban side, who have their best chance in years to make a legitimate run at the title. Most impressive was the structure with which the Sharks went about their business.
Teams are often coaxed into playing exhibition-like rugby against a side like the Sunwolves, who have little to lose and enjoy throwing caution to the win.
The Sharks didn't fall into that trap and instead, based their play on their set pieces, a tactic they persisted with throughout, piling up lineout numbers that haven't been seen in quite some time.
It was from a scrum, near the halfway line, that the Sharks scored one of the tries of the weekend, as a solid platform led to a slick backline move and try for Sbu Nkosi.
They scored some good tries out wide, but the message was clear: they're backing their set pieces to lead them to the promised land.
Wow! Pote Human could not have asked for a better way to begin his Super Rugby coaching career. It really was the perfect start for the Bulls as they thrashed their arch-rivals 40-3.
The hot-stepping Rosko Specman brought the magic that's bound to make him a big asset for the Pretoria franchise and his brilliant brace gave the hosts an early wave of momentum that turned into a tsunami.
TRY OF THE WEEK: Round 1 2019#SuperRugby #TryOfTheWeek #SR2019 pic.twitter.com/XfDn0xC76f

— Super Rugby (@SuperRugby) February 18, 2019
The highlight reel will consist of the four electrifying tries, and the Bulls certainly looked clinical on attack, but even more impressive was their defensive effort. Defence wins championships, as the cliché goes, and the Bulls were simply sublime in this department.
Their line speed, structure and attitude resembled that of a far more seasoned and settled side and were as good of a Round One effort as you're likely to see. Defence reveals the character of a team, and Saturday's showcase served as a reintroduction of a franchise that had lost some of its steel in recent years.
Lood de Jager and his troops look hungry, notably more so than the Bulls of 2018, and seem to have regained belief – in their coaching staff, game plan and one another. The core group of players all delivered, with De Jager, Duane Vermeulen and Handre Pollard particularly influential.
It's still early days, but the Bulls look like a team reborn.
There aren't any positives for the Stormers to take out of what was the worst possible start to their campaign. They were outclassed, outmuscled and humiliated by the old foe.
For as much as what's been made of the battle in the boardroom, the players have to own up and shoulder the blame for Saturday's embarrassment. They looked completely out-of-sorts and their body language showed a defeated side well before the siren sounded after a painful 80 minutes in every sense.
? HIGHLIGHTS: @BlueBullsRugby 40-3 @THESTORMERS

Rosko Specman had a @SuperRugby debut to remember as he scored two great tries. The Bulls proved far too much for the Stormers and ran out comfortable winners.

Highlights ? https://t.co/XGqetFdQsl pic.twitter.com/eT2Ov4YUg8

— Sky Sports Rugby (@SkySportsRugby) February 16, 2019
Losing skipper Siya Kolisi early on (due to a head knock) was a big blow, with none of the other senior players in the leadership group stepping up and offering direction.
As a result, the Stormers floundered around aimlessly and never once looked like scoring. They inexplicably persisted with predictable, one-off runners, lost the gainline battle and coughed up the ball with excruciating regularity.
Robbie Fleck and his charges will hit the reset button and aim to erase the Loftus lashing from their memory and start anew on Monday. The reality, however, is that they're already under pressure and likely in for a long year.
Few gave the Lions a chance in their tricky season opener, given that they'd never been able to beat their bogey side in Buenos Aires.
In fact, the closest they'd come wasn't close at all – a 12-point defeat in the inaugural encounter in 2016. It was thus going to be an early acid test of the Lions' character, and they aced it against a game Argentine side.
? LO QUE DEJÓ JAGUARES VS LIONS@JaguaresARG perdieron por primera vez con @LionsRugbyUnion en Buenos Aires, ganaron los tres anteriores (49-35, 36-24 y 34-22).

En Jaguares debutaron @maycovivas y @rodri_brunipleininger pic.twitter.com/6n5fem1gl3

— Aquí Rugby (@aqui_rugby) February 17, 2019
At 13-5 down, doubt could have crept in and there may have been flashbacks to their previous failed visits. Instead, the Johannesburg side showed poise to break their Buenos Aires duck. As an interesting side note, the Bulls were the only home team on the winning side in Round One.
The Lions forwards packed a punch against a side who pride themselves on their set piece play, and laid the foundation for the 25-16 triumph.
Bar one runaway charge, the visitors' maul defence was technically efficient, especially when the Jaguares looked to regain the lead with back-to-back drives from five-metre attacking lineouts just after the hour mark.
The Lions dominated the scrum scrap and were excellent on defence, limiting the Jaguares to a solitary try and repelling wave after wave of attacks in the final 10 minutes to hang on for a hard-earned win.
Open your BET.co.za account today and get a 100% deposit match on your first deposit up to R500!