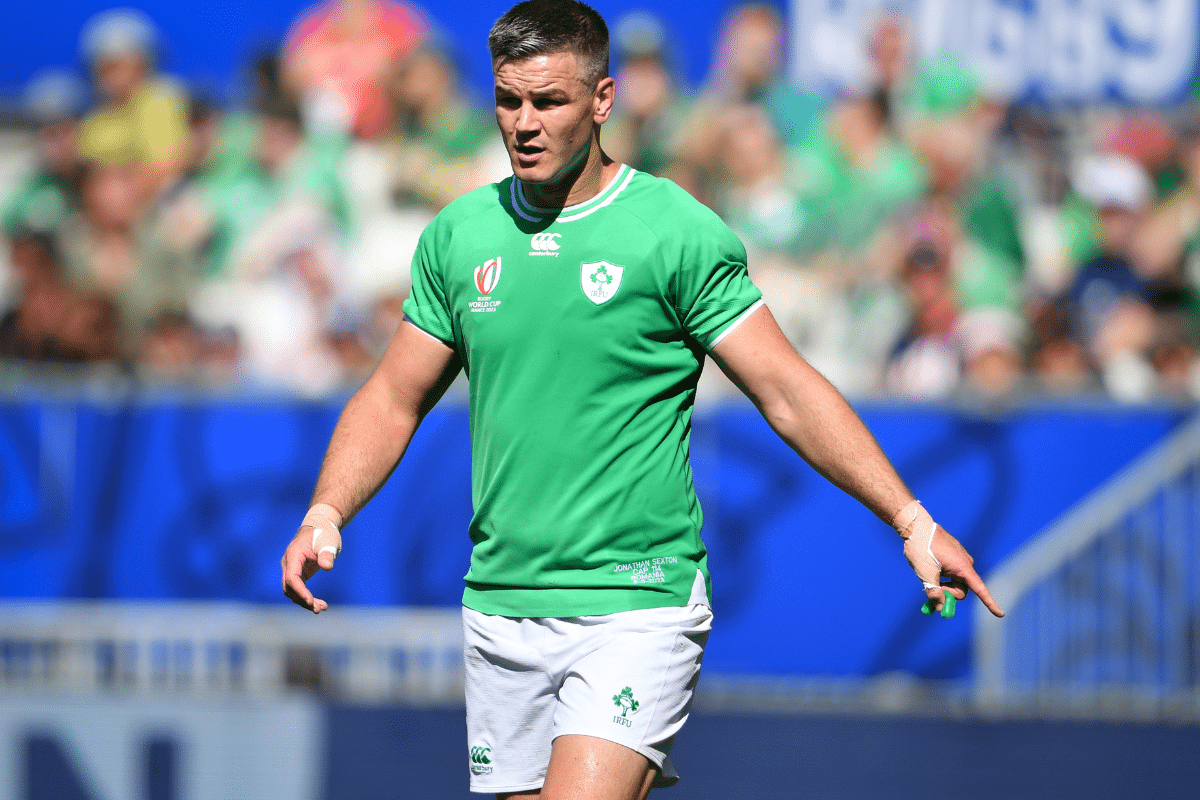 It's all to play for when the final round of the Rugby World Cup pool stage gets underway on Thursday evening, writes Quintin van Jaarsveld.
While the likes of France, New Zealand, South Africa and Ireland have one foot in the playoffs, Wales – who top Pool C – and England – who lead the way in Pool D – are the only two teams who've already booked their places in the last eight, leaving permutations aplenty.
The two biggest games of the round will see Ireland and Scotland square off in Saint-Denis on Saturday and Argentina and Japan lock horns in Nantes on Sunday.
New Zealand v Uruguay
Thursday, 5 October – 21:00
The action starts with the two remaining matches in Pool A where things are straightforward enough. The All Blacks exorcised some demons in their 96-17 destruction of Italy to move into second place on 10 points and will top the group for the time being after their triumph on Thursday night.
Uruguay rallied to beat Namibia 36-26 and break their duck. Los Teros have now managed a win in four of their last five World Cup tournaments. They were competitive against a weakened French team, losing 27-12, and in their 38-17 defeat to Italy, but there's no way around their 2023 campaign ending in a heavy defeat.
Prediction: New Zealand by 72.
Suggested Bet: New Zealand -66.5 at 1.81.
France v Italy
Friday, 6 October – 21:00
Topping the table on 13 points, hosts France are a shoo-in to qualify as the top seeds as there's no chance in hell they'll lose to an Azzurri side who leaked almost 100 points against the Kiwis. So shambolic were they that there are fresh calls for South Africa to replace them in the Six Nations.
It won't be quite the same level of massacre as the Italians will be out to redeem themselves, particularly in defence, but it'll be a runaway Les Bleus win nonetheless.
Suggested Bet: France -26.5 at 1.85.
Wales v Georgia
Saturday, 7 October – 15:00
After drawing the game they were favoured to win against Portugal, Georgia finally came to the party to give Fiji a big scare last Saturday. After leading 9-0 at halftime, they were left gutted as they succumbed 17-12 but showed playoff-bound Wales shouldn't underestimate them.
Already guaranteed their spot in the knockouts, Wales could rest some key players but with them having to sit out last weekend, I expect them to name a near-full strength team and head into the last eight with another convincing victory.
Suggested Bet: Wales -18.5 at 1.85.
England v Samoa
Saturday, 7 October – 17:45
England's place in the knockouts was sealed and Samoa's hopes dashed when the Pacific Islanders suffered a 28-22 loss to Japan last Thursday.
With top spot in Pool D secure, England could opt to rest a few players, whereas Samoa will be going all out for a win that could mean they finish third and qualify for the 2027 World Cup in Australia.
With that all-important carrot dangling in front of Samoa, they'll fight tooth and nail and while the Red Rose have too much class for them, they should be good for the plus.
Suggested Bet: Samoa +20.5 at 1.86.
Ireland v Scotland
Saturday, 7 October – 21:00
The match of the round will have the world watching as it'll determine which two teams progress from the pool of death (Pool B), which is currently topped by the Springboks on 15 points after they beat Tonga 49-18 in their final group game last Sunday.
A win for Ireland, who're in second place on 14, would see them finish in top spot and South Africa as runners-up. However, should Scotland – who're in third place on 10 – beat Ireland by 21 points or more, with both teams scoring four tries to earn a bonus point, that would mean all three teams would finish pool play on 15.
That scenario would see the Scots topping the group on points difference ahead of Ireland in second thanks to their better head-to-head record against the Boks, who'll be eliminated in third place. It's highly improbable given Ireland's imperious form, but not impossible.
Ireland made a statement in their win over the Boks, showing they have steel and staying power on top of their renowned efficiency. They probably won't be able to shut down Finn Russell quite as effectively as South Africa did, but they've proved in their eight-match winning streak in this rivalry that their fluid phase play is too much for the Scots to handle.
It'll be tense, but rested Ireland should eventually put daylight between them and clinch a comfortable win.
Suggested Bet: Ireland -23.5 at 1.83.
Japan v Argentina
Sunday, 8 October – 13:00
Japan showed smarts, spirit and skill to pull off their minor upset win over Samoa and keep their playoff hopes alive. Now they have to do it again in this straight shootout for the second qualifying spot in Pool D.
Argentina enter the do-or-die duel fresh off a 59-5 win over Chile in the first-ever all-South American affair in a World Cup, which followed their 19-10 triumph over Samoa, but they still haven't truly hit their straps. This stems back to their tournament-opening loss to 14-man England.
The Pumas have won five of the six meetings against the Brave Blossoms, the last being a 54-20 win back in 2016. Much has happened since then, to say the least, but the fact remains that the current crop of Argentinians are a better team than their Japanese counterparts and should punch their ticket to the playoffs.
Suggested Bet: Japan +13.5 at 1.88.
Tonga v Romania
Sunday, 8 October – 17:45
Poor Romania pulled the shortest straw of any team at the World Cup. As if being thumped 82-8 by Ireland, 76-0 by the Springboks and 84-0 this past Saturday by Scotland weren't bad enough, their Pool B basement battle won't be competitive either as Tonga are a much stronger team than them.
Having scored three tries against South Africa in their 49-18 loss, the 'Ikale Tahi will run in several on Sunday to end their campaign on a winning note.
Suggested Bet: Tonga -36.5 at 1.81.
Fiji v Portugal
Sunday, 8 October – 21:00
After nearly having their upset of the Wallabies undone by a game Georgia, Fiji have learned their lesson and despite needing just a single log point to seal their place in the last eight – and send Australia home early in the process – they won't take winless Portugal lightly.
Portugal, in the draw against Georgia and their 20-point losses to Wales and Australia, showed they're no pushovers, but in giving them respect, Fiji will advance with a double-digit win.