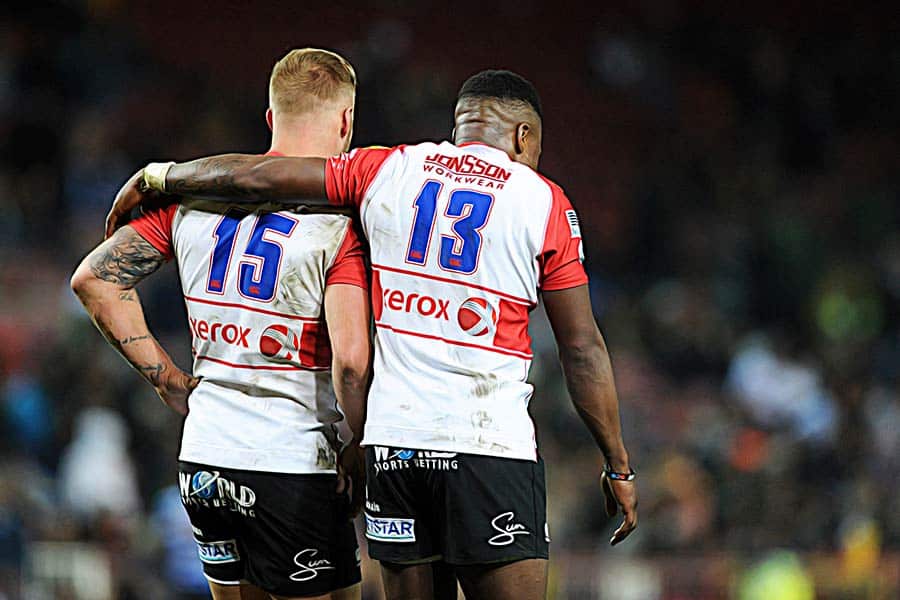 05 August 2019, by: Quintin van Jaarsveld
RISING CURRIE CUP STARS WITH BOK PROMISE
With the Currie Cup in full swing, Quintin van Jaarsveld identifies five rising stars who have all the makings of future Springboks.
That the Currie Cup has lost its prestige with the rise of Super Rugby is an unfortunate consequence of the ever-evolving modern game. The Cheetahs' trail-blazing inclusion in the PRO14 in 2017 further robbed the competition, dating back to 1891, of top talent.
The silverware remains the crown jewel of South African rugby, but the competition itself has been reduced from being the be-all and end-all of rugby in the country to a single-round feeder system, with the best players on international or franchise duty.
As a result, stadia packed to the brim during the competition's glory days now appear barren in comparison. Friday's top-of-the-table clash between the Free State Cheetahs and Golden Lions – who entered the clash as the only remaining unbeaten teams in this year's competition – drew less than 7,000 fans to Bloemfontein's Toyota Stadium. It's a sad reality, but it's not all doom and gloom.
The current campaign is proof that the Currie Cup successfully serves its new role as a development system. For the most part, players are encouraged to play without the fear of failure and are becoming increasingly more multi-skilled than past generations – an attacking philosophy that's bound to benefit South African rugby in the years to come.
Young players are either making a name for themselves or enhancing their reputations in the Currie Cup, none more so than these blue-chip prospects, who seem destined to don the Green and Gold.
GET THE ADVANTAGE

WITH OUR RUGBY BETTING OFFERS
Extensive pre-match and live in-play markets on every game.
Our legendary BET Boosts to give you extra value on every game!
Exclusive to BET.co.za customers.
The player of the competition so far, the Lions fullback has set the Currie Cup alight with his attacking flair. He plays with a burning desire that sets him apart from his peers – an intangible that cannot be taught and one any coach considers of great value.
Green was the find of the season for the Lions in their challenging 2019 Super Rugby campaign and has taken the momentum from his remarkable rookie season in the southern hemisphere's leading franchise tournament into the Currie Cup.
Against Western Province, the 21-year-old proved himself to be a match-winner, slicing through the defence and dotting down the decisive try that saw the Johannesburg union complete an incredible comeback and claim their first win at Newlands in seven years. On Friday night, the former Junior Springbok star was at it again, this time showing what a game-breaker he is as he provided the spark for another improbable come-from-behind win over the fancied Free State Cheetahs.
His obvious strength is his unpredictability – X-factor fuelled by scintillating speed and silky footwork. Less flashy but also key to keeping defenders guessing is his sound fundamentals, such as running with the ball in both hands. His real upside is that his defence is just as good as his attacking prowess. Despite not being the biggest, he's not only a reliable but a busy and dominant defender with the knack of making key tackles of the try-saving and inspiring kind.
Like his Golden Lions teammate, Simelane has been a revelation this year at Super Rugby level and now in the Currie Cup. One only has to look at his ridiculous play against the Cheetahs on Friday night, when he drew Louis Fouche and Tian Meyer before executing an outstanding offload to put Green in for a try in the 45th minute, to realise what a talented player he is.
The 21-year-old's Man of the Match performance against eventual finalists the Jaguares in his Super Rugby debut at Ellis Park in March is also still fresh in the memory of Lions fans in particular. As a multi-talented teenager, Simelane looked destined to become a professional footballer; fortunately for South African rugby, he accepted a bursary from Jeppe High, where he put his sporting focus on rugby.
Similar to Lukhanyo Am, he's a midfield migraine for defenders and solid on defence as well. He has all the skills, and pedigree as the 2018 Junior Springbok Player of the Year and former South African Schools standout, to suggest it's only a matter of time before he follows the similarly-skilled Sharks centre into the Springbok squad.
The Cheetahs prop already has a Springbok blazer in his cupboard, having realised his dream of representing South Africa at the highest level in the one-off Test against Wales last June. An experimental Bok team lost the clash, played in Washington DC, 22-20 – a result that saw a host of rising stars, including Nche, fall out of Rassie Erasmus' plans for the time being.
Before his Bok debut, Nche played for the South African Schools team, the Junior Springboks and the South Africa 'A' team, so he's long been groomed for greatness and at 24, he still has a long – and by all indications – bright career ahead of him.
He reminded those who haven't followed the Cheetahs' PRO14 exploits of his all-round skills in Friday night's Currie Cup catfight. A strong candidate for the Man of the Match award, Nche flexed his scrummaging muscles as he obliterated the Lions and set off on several of his trademark bull-dozing runs.
With a rumoured move to the Sharks on the horizon, as the great Tendai Mtawarira's reported successor, it probably won't be too long before the mobile front rower adds to his one Test cap.
It's still very early days in terms of his senior rugby career, but the sky is the limit for the super-talented Sharks loose forward. Buthelezi is highly regarded for not just his physical attributes, but his leadership skills as well, having captained the Junior Springboks to a bronze medal at this year's Under-20 World Championship in Argentina. Before that, he skippered the Durban High first XV, the Sharks Under-17 Sevens side, the Sharks Under-18 Craven Week team and led the Sharks Under-19s to a triumphant and undefeated season in 2018.
At 1.88kg and 102kg, he's the same height and just 2kg lighter than All Blacks flank Ardie Savea, his idol and a player whose style he's based his game on. At such a young age, he's still going to be doing a lot of growing, both physically and as a player, a scary thought for rivals but a welcome one for South African rugby.
A roaming back-rower boasting a bottomless work-rate, he's a constant threat across the park. Smart, composed and mature beyond his years, he had his first taste of Super Rugby earlier this year and is also in his maiden season of Currie Cup rugby. As a humble and hard-working young man, he has the right attitude and approach to the game to become a future great.
The dreadlocked hooker is a prime example of a player who is making the most of the Currie Cup platform to raise his stock. Despite being a former Junior Springbok, and South African Schools player before that, many are only now taking note of Dweba after his recent eye-catching efforts for the Cheetahs.
The 23-year-old has made a big impression in the first half of the competition with his strong set-piece play and habit of scoring tries. Speaking of his appetite for crossing the whitewash, he scored a memorable brace against Munster during last year's PRO14 tournament.
After representing the Golden Lions at the Under-13 Craven Week, Under-16 Grant Khomo Week and Under-18 Craven Week, Dweba was recruited by the Cheetahs and made the move from Carletonville to Bloemfontein in 2014. That same year, the highly-touted young hooker was included in the Junior Springbok squad, and he went on to represent South Africa in a second Under-20 World Championship the following year.
He had to bide his time at the Cheetahs as the understudy of Springbok ace Adriaan Strauss and then Namibian international Torsten van Jaarsveld, and he's only now getting an opportunity to make the No.2 jersey his own. Based on his current form, he used his time under the learning tree of the two stalwarts wisely.
He's more of a wildcard than the other players listed, and it may well take him a few more years, but it shouldn't be a shock if the driven Dweba does eventually earn a Springbok call-up.
JOIN BET.CO.ZA NOW AND
GET 100% DEPOSIT MATCH UP TO R1000
Open your BET.co.za account here
Deposit using your preferred method
Your bonus gets added immediately!
MORE RUGBY