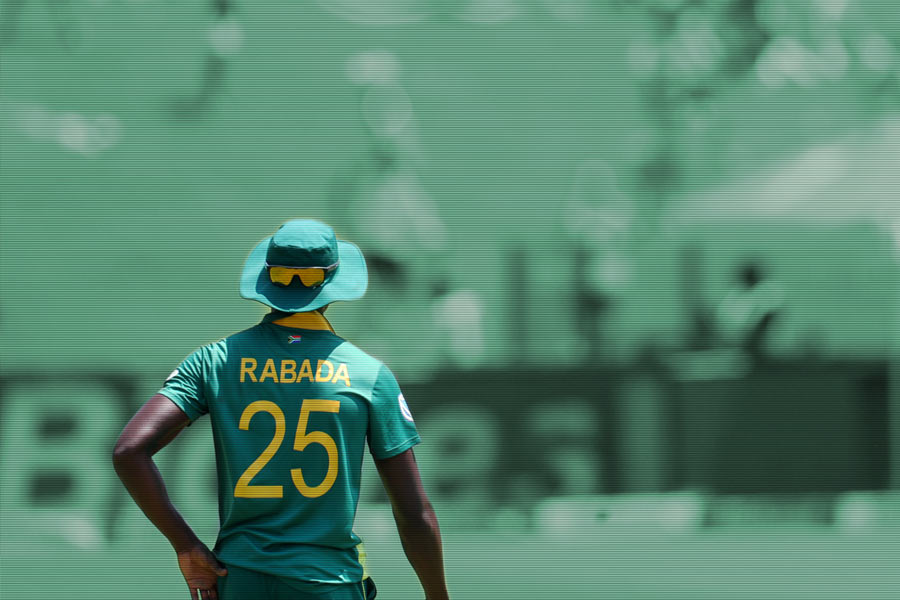 18 January 2019, by: BET Contributor
Twitter Reacts To Rabada's Suspension
Yesterday the Proteas bowling effort was far from memorable, all-in-all a tough day. Off the pitch however, it was all fireworks with the ICC handing a one match ban to our national treasure, Kagiso Rabada, after a what was deemed an 'excessive celebration'. Needless to say the sporting public were less than impressed.
Our Friday morning tweet of the incident went ballistic. The paceman sent Joe Root's stumps flying on a dead wicket in 30+ degree heat, yet from their leather chairs in air-conditioned offices, the ICC deemed it a contravention.
?? Kagiso Rabada will miss the 4th Test against England for his celebration following the dismissal of Joe Root.

?‍♂️ Outrageous.#SAvENG pic.twitter.com/6cfqrAzzUT

— BET.co.za (@betcoza) January 17, 2020
From the moment the decision was announced, the day was taken over with a range of personalities showing their support for KG:
From Aussie speedster Brett Lee to English batsman Michael Carberry….
I understand that cricket needs to be played in the spirit of the game but to ban @KagisoRabada25 for a test match for over celebrating to me is ridiculous. I also know that he has pushed the boundaries before but come on! No swearing involved! Love his passion. Don't agree @ICC

— Brett Lee (@BrettLee_58) January 17, 2020
We are trying to get the next generation to keep test cricket alive and the @ICC are doing their best to drive them away. To ban a fast bowler after celebrating getting a top batter out on a flat wicket in 30 degree heat is beyond belief!!!

— Michael Carberry (@carbs646) January 17, 2020
And even our cameo rugby contributor @Runningflyhalf had his say.
This self-same @KP24 defended the ICC's decision to give Rabada a demerit point for over-celebrating whilst commentating yesterday.

What a hack. ? https://t.co/S5vUjgi37v

— Runningflyhalf (@Runningflyhalf) January 18, 2020
It's safe to assume the ICC will be under the spotlight for a while after this decision. In a world where purists are trying to save test cricket, and impatient folk want to make it a 4 day game, this ruling has not gone down well.
Let's see what transpires in the coming days, but its sadly unlikely that cricket's governing body will reverse their decision.
JOIN BET.CO.ZA NOW AND
GET 100% DEPOSIT MATCH UP TO R1000
Open your BET.co.za account here
Deposit using your preferred method
Your bonus gets added immediately!
MORE CRICKET