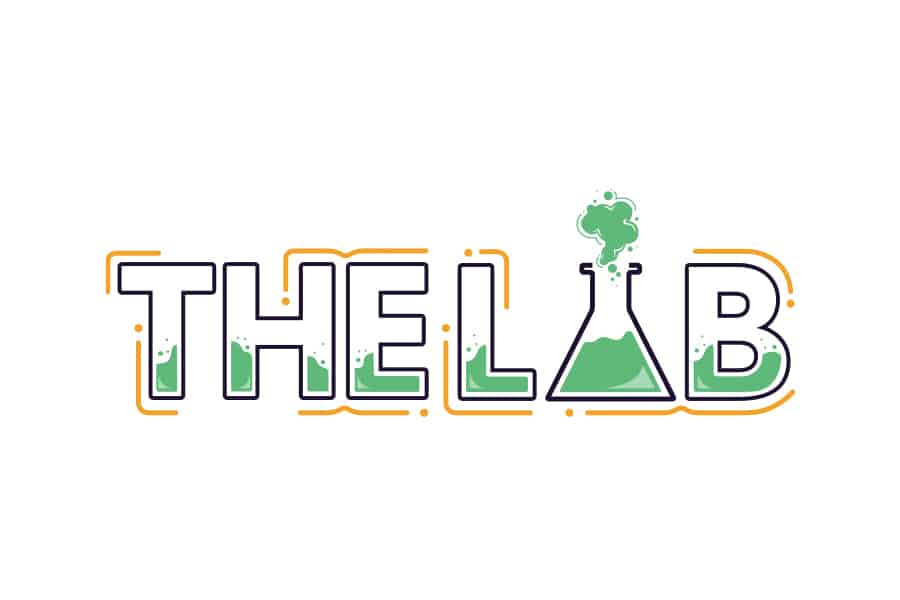 Bet Central has just got even better with our new addition, The Lab, created for you to cook up something special in your bet slips. Our new offering is the perfect place for soccer punters to make informed, statistical decisions.
The Lab is the ideal place to make daily betting decisions, so we suggest you bookmark the page immediately. The Lab is perfect for all types of punters, from the experienced to the beginner, all the stats and facts are relevant to whichever betting market you enjoy.
Also, The Lab covers the biggest leagues from around the world and you can find information relevant to whichever soccer market you bet on, including:
Both Teams to Score
Total Match Goals (1.5, 2.5 and 3.5)
Team Goals For/Against
Total Corners (7.5 – 12.5)
First and Second half Goals
Total Cards (3.5 – 6.5)
Team Sequences/Streaks
The Lab is made up of two sections, Stats Centre and Streaks. Let's explain them both:
Stats Centre
This is the most exciting aspect of The Lab because it covers most markets that soccer punters are interested in and goes into extreme detail. If you're looking for very specific match information, you can find it right here. Stats Centre is our advanced soccer betting stats tool that helps you analyse all upcoming soccer matches from the major leagues, daily.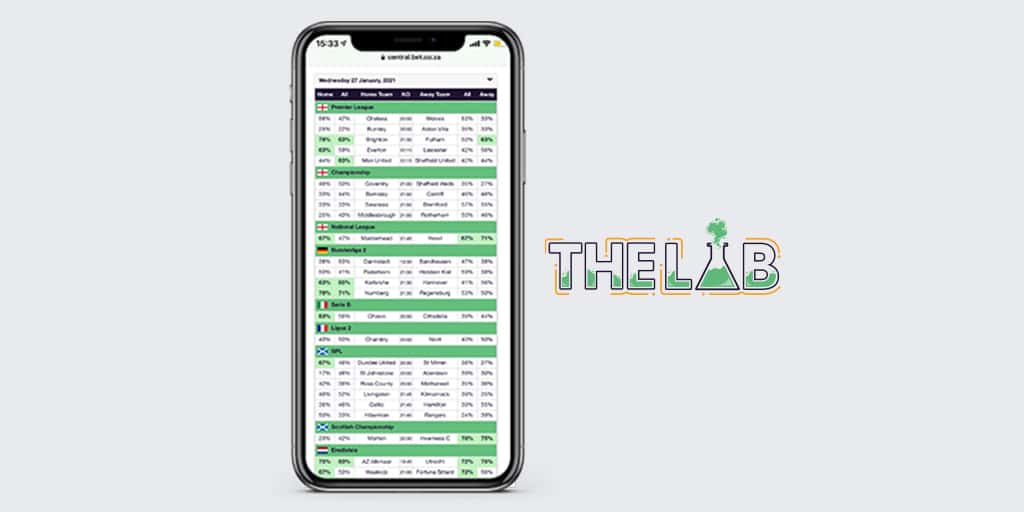 Not only are you able to select the percentage threshold that teams are winning in these soccer betting markets, but also what the all-time record, home record and away record is. 
Streaks
The Lab Streaks recognises clubs on a current hot streak with certain betting markets. With such quality information so easily accessible, a punter can use The Lab Streaks to make quick and informed betting decisions.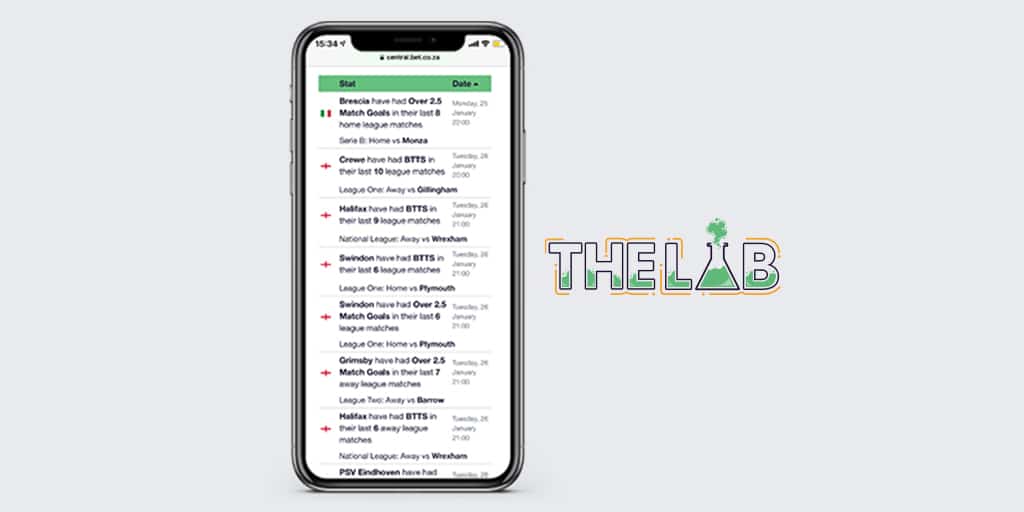 We suggest you bookmark both pages immediately.
SIGN UP TO OUR

BET CENTRAL PLAYBOOK
Get weekly emails packed with the best tips and sports content.
Get ahead of the game now - fill in the contact form below.