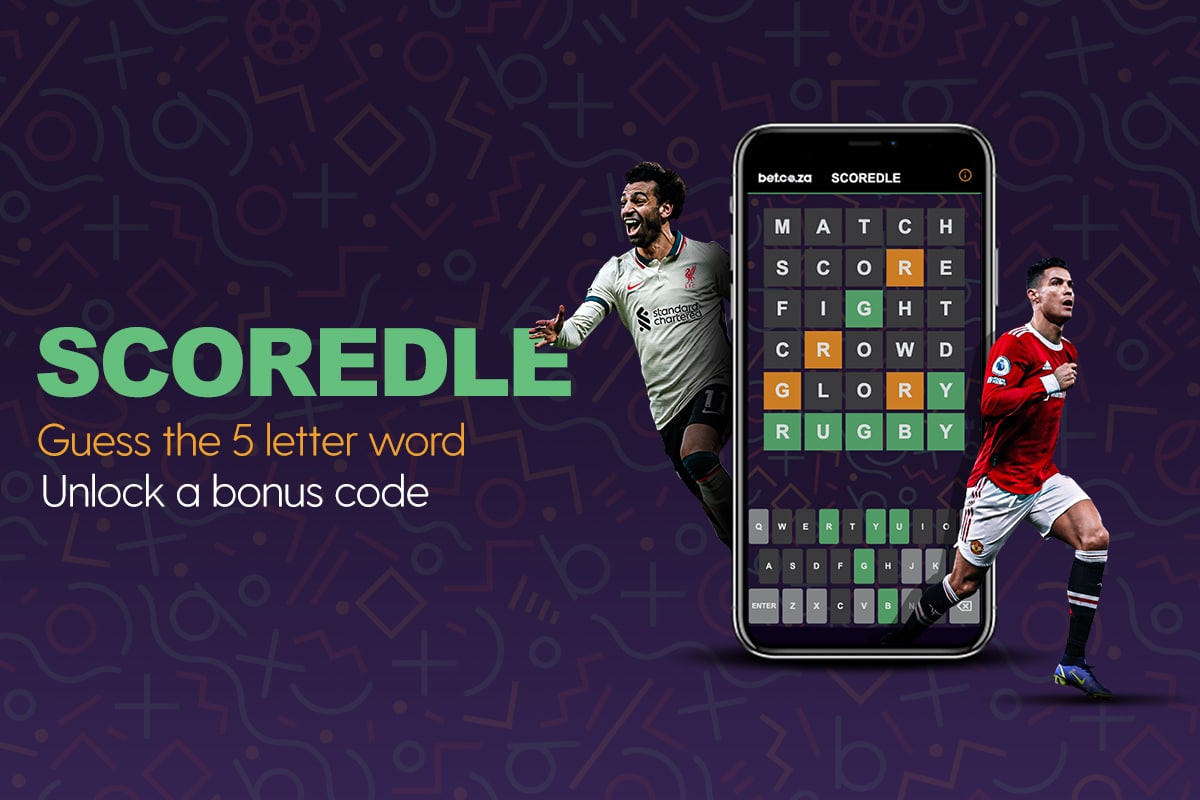 We at Bet.co.za have an exciting new addition to the Bet Central site, Scoredle, where you can play a fun game and win bonus codes to use on Bet.co.za every single day of the week. 
Scoredle is based on Wordle but geared toward sports enthusiasts. We are sure you're aware of how Wordle has taken the world by storm with over 2 million users in a very short time. With Scoredle and Bet.co.za, you can win exclusive bonus codes to use on your sports betting. Here's how to play:
You need to guess the "SCOREDLE", a 5 letter word relating to sports or sports betting. It can also be the name of a famous sportsperson.
You have 6 tries to guess the SCOREDLE.
Each guess must be a valid 5 letter word. Hit the enter button to submit a guess.
After each guess, the colour of the tiles will change to show how close your guess was to the word.
You have 3 chances to play every 6 hours.
You can play Scoredle right here.
SIGN UP TO OUR

BET CENTRAL PLAYBOOK
Get weekly emails packed with the best tips and sports content.
Get ahead of the game now - fill in the contact form below.