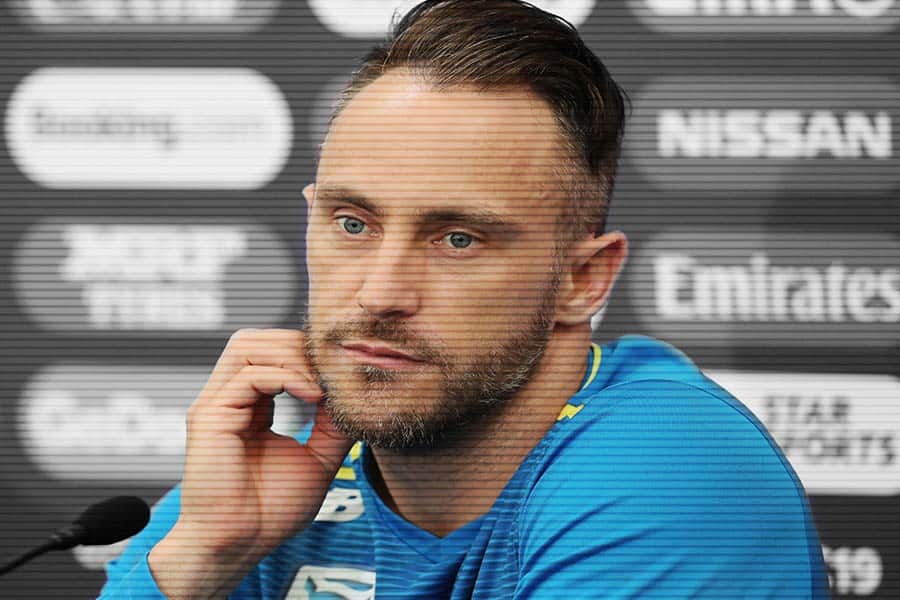 14 October 2019, by: Carl Lewis
5 reasons the Proteas were not going to win against India
The Proteas suffered another heavy defeat to a seriously good Indian side and consequently lost Freedom Trophy series against India in India. There has been a lot of dissatisfaction at their sub-par performances but the two defeats was almost as predictable as the public outrage that followed.
In this piece, we try and contextualize and argue that the results were to be expected and should not come as a surprise for anyone who has been watching both India and South Africa recently.
The only space where I feel the anger is justified is the Proteas lack of courage and the lack of individuals standing up and being counted.
I feel this group of players and the interim team manager should be judged once the England tour to South Africa is completed in the summer. Thereafter we will have a clearer picture of exactly where this Proteas team are at.
FIND THE EDGE

WITH OUR INSANE IPL PROMO
Take R500 worth of live in-play bets and get a R100 Free Bet
Available throughout the tournament!
Offer exclusive to BET.co.za customers.
India's win in Pune launched them to record-breaking status. They now solely own the record for most consecutive Test series wins at home.
Before the start of this series, India and Australia shared the record of 10 successive home Test series wins. No other nation had more than eight home series victories consecutively.
The last time India lost a Test series at home was in December 2012 against England. Unbelievably, India have won 25 out of their last 32 Tests at home. Their last taste of defeat was against Australia in 2017.
South Africa were always up against it, and a series loss to India was to be expected.
How could a team be expected to replace the likes Hashim Amla and Dale Steyn? Amla has over 9000 runs in Test cricket while Dale Steyn is the gold standard when it comes to fast bowling overseas.
The Proteas lost to India in 2015 with players like AB de Villiers, Amla, Morkel, Steyn even JP Duminy. These are all respected international players, and even with them in the side, the Proteas struggled to compete (in 2015) so one would think the current crop would struggle.
The Proteas are truly a team in transition. After a disastrous World cup, CSA got rid of head coach Ottis Gibson and went with Enoch Nkwe as the interim Team Manager.
Besides an inexperienced head coach in Nkwe and india being the toughest place to tour, the playing staff itself are quite young and raw in test cricketing terms. It would be a tough ask for this team to topple a side that hasn't lost a series at home since 2012.
Proteas career batting averages:
Elgar – 39.43
Markram – 40.05
de Bruyn – 18.95
Bavuma – 31.78
du Plessis – 42.55
de Kock – 39.15
Was this the batting unit that was going to topple the best team in the world? We need to be realistic.
Before the ill-fated World Cup, South Africa had lost a home series to Sri Lanka 2-0. For a few years now the Proteas batting unit have been sub-par and it's the bowlers who are the actual heroes. They've been getting them out of jail and masking the lack of competitiveness the batting unit has lacked.
As it stands, the national team is just not good enough! The only thing you can ask of this South African team is to show some 'fight' or 'pride' instead of being rolled over so convincingly.
JOIN BET.CO.ZA NOW AND
GET 100% DEPOSIT MATCH UP TO R1000
Open your BET.co.za account here
Deposit using your preferred method
Your bonus gets added immediately!
MORE CRICKET