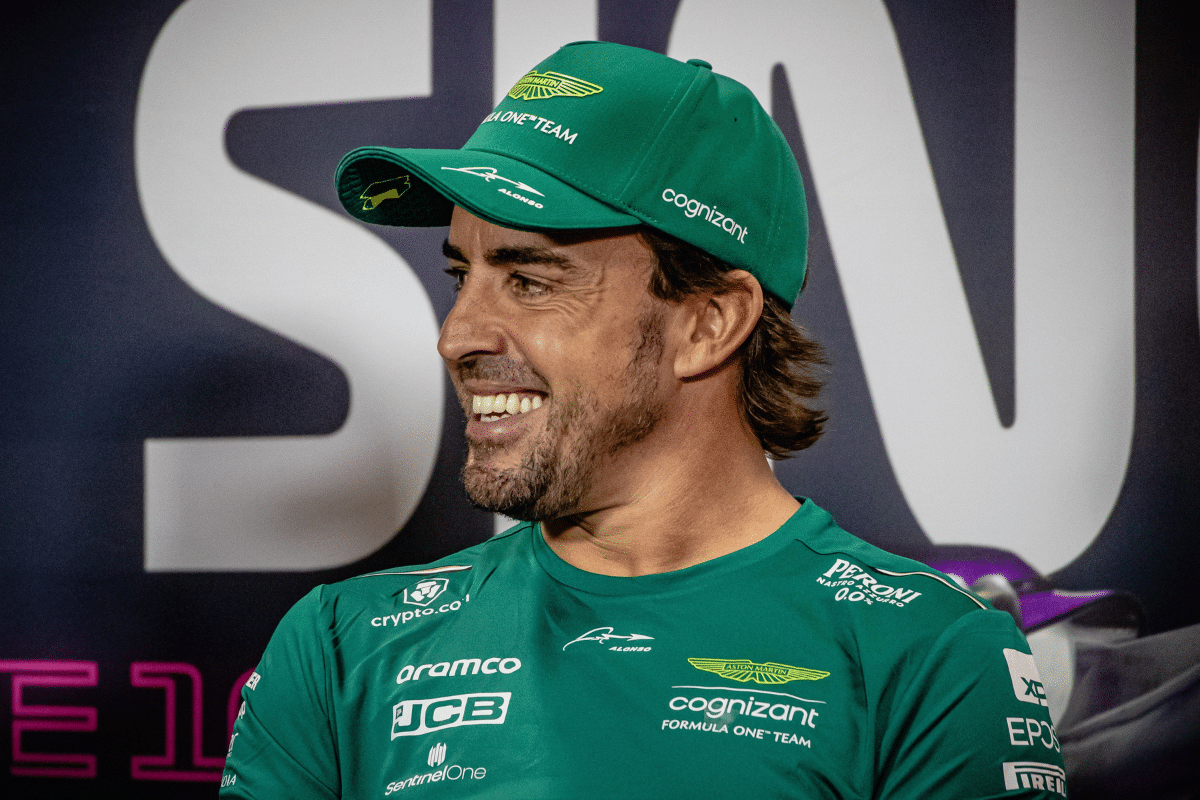 Fernando Alonso can't pinpoint where his competitive edge originates. "I spoke many times with my family and they are not at all competitive", the 42-year-old revealed on the High-Performance podcast.
Alonso offered hosts Jake Humphrey and Prof. Damian Hughes a candid look into his career and what drives the psyche of the two-time Formula 1 world champion.
Young, Talented, And Driven
Born in Oviedo, Spain, Alonso didn't come from a wealthy family. His father, José Luis Alonso, worked at a mine shaft explosives factory, and his mother, Ana Díaz, sold perfume to a department store employee.
He drove a go-kart for the first time at age three and won the World Karting Championship in 1996.
Alonso revealed how he was told by his driving coach that finishing seventh in a junior karting race wasn't good enough. The lightbulb moment made him realise that finishing first would always be the goal.
The Spaniard's F1 career includes stints at Alpine, McLaren, Ferrari, Minardi, and Renault, where he won the World Drivers' Championship in 2005 and 2006.
However, the Aston Martin driver said his four-year stint at Ferrari was frustrating as he finished second in the drivers' championship in 2010 and 2012.
" Winning a Championship with Ferrari. In 2010 and 2012, we were a few laps away. That probably could have changed the outcome of many things," he said.
Alonso won five races in his first season with the Italian outfit, including a debut win in Bahrain. He started the season-ending Abu Dhabi Grand Prix leading Red Bull's Sebastian Vettel by eight points after trailing the German by 47 points in mid-season following several errors.
He finished four points behind Vettel in 2010 and an agonising three points adrift in 2012, collecting the runners-up positions.
Alonso is currently the most experienced driver on the grid with 370 race starts, 32 victories, and 105 podium finishes.
Dream Of Winning The Dakar Rally
The Spaniard stepped away from Formula 1 at the end of 2019 after a five-year stint with McLaren.
He used the two-year break to develop a different set of driving skills and won the 24 Hours of Le Mans endurance race twice with Toyota. Alonso hopped on board Toyota's Dakar Rally program and I watched him compete at the Lichtenburg 400 in the North West.
I had the privilege of chatting with the Spaniard in the North West and at the Dakar Rally in Saudi Arabia in 2020. Alongside co-driver Marc Coma, he finished in 13th position with a best-stage finish of second place.
Alonso then returned to Formula 1 with Alpine in 2020, but competing at another Dakar is certainly on the cards.
"I will try 99% Dakar again," Alonso said.
"It's not that the third (Formula 1) world title is less of a priority, it is a priority, but winning Dakar for me is a high priority as well."
Listen to the High-Performance podcast with Fernando Alonso below: