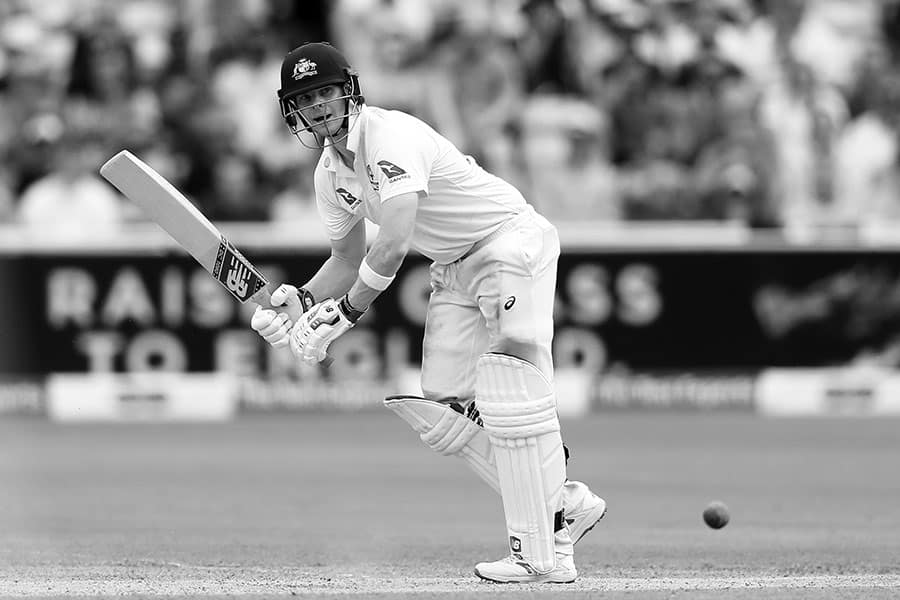 12 August 2019, by: Jonhenry Wilson
THE ASHES: SECOND TEST PREVIEW
Australia largely defied the odds to win the Ashes series opener at Edgbaston, where Steven Smith's comeback Test yielded twin centuries. Reigning World Cup champions England struggled to convert limited-overs success into positives in the longest format in Birmingham but will be afforded a shot at some redemption at Lord's.
The warning signs were there for England during the one-off fixture against Ireland that preceded this Ashes series. Jonny Bairstow and Joe Denly duly obliged expectation, too, by flopping in Birmingham. Plenty of hypotheses continues to revolve around which team has the stronger middle order. Bairstow and Denly are probably more talented than Travis Head and Matthew Wade, but the evidence is more telling than potential.
England are going to have to make at least two changes to the XI. James Anderson has been sidelined by injury and Moeen Ali dropped. The uncapped Jofra Archer will likely debut, while Jack Leach or Sam Curran will replace Ali. England might not require specialist spinner Leach at Lord's, which isn't expected to turn as much as Edgbaston. The inclusion of seaming all-rounder Curran, then, would bolster the batting resources.
Whichever way the batting ranks stack, Joe Root and company need to find a way to successfully combat Lyon, who will be complemented by three in-form seamers. Yes, the Australians might toy with sidelining Peter Siddle for Josh Hazlewood or Mitchell Starc, but any combination with Pat Cummins and James Pattinson will be a threat.
While the outcome of the first Test was important, the result of the second will be vital. Another victory for Australia will bring a two-nil lead with three to go. Triumph for the hosts will leave proceedings deadlocked one-all. Lord's has seen 49 draws in 138 Tests, but a 50th isn't likely this week. The Test Championship recently introduced by the International Cricket Council, remember, effectively penalises settling for draws. Indeed, while the Ashes title is on line, early ascendancy in the Championship points table is too.
The Barbados-born Archer's England qualification was ostensibly fast-tracked earlier this year – and reaped reward during an outstanding performance in the World Cup.
He will add to a long line of England Test cricketers born elsewhere – including South Africa, Zimbabwe and New Zealand. Archer's additional pace and bounce rattled several grilles during the World Cup – and is expected to really challenge an Australian order comfortable with the medium pace of Stuart Broad and Chris Woakes. Of course, Cummins has publicly stated Archer won't pose too much of a threat, while English fans and pundits differ. Time will tell if the hype is merited.
Sir Donald Bradman-esque comparisons have followed Smith's ingenious return to Test cricket. The first Ashes cricketer to strike two centuries in the same Test since countryman Matthew Hayden 17 years ago, Smith's tons were genuinely entertaining. All has been forgiven, almost, for the convicted ball-tamperer. Calls for his return to the Test captaincy – not yet allowed – are growing.
Edgbaston played like a veritable sub-continental pitch. Success for Lyon on day five was an inevitability rather than a probability, but less likely on a Lord's track conducive to seam over spin. England's Test record at this venue is checkered, with 55 wins in 136 attempts. The Aussies have won 17 of 38 here. The last time this week's opposition met for a Test at Lord's was in 2015, when Smith gathered a double-century in comfortable victory for the tourists.
"We know how Test cricket generally happens in England: there can be periods of the game that tend to meander along and then periods that happen very fast. If you look back to the India series last summer, the big moments in those games we managed to get out on the right side and play well – that will be the same throughout this series." – England batsman Jos Buttler.
"I'm really curious about how Archer is going to go. He's played one red-ball game in 11 months. He's a very skilled bowler and a great athlete. But Test cricket is very different to white-ball cricket. Like we've talked about a long time, we've got to keep wearing him down, and get him back into his second or third and fourth spells. Just curious how he's going to go, like you are with all fast bowlers." – Australian head coach Justin Langer.
Markets are split on whether Jason Roy can find balance in London. He has earned inclusion in the Test XI on the back of a superb stretch of form in ODI cricket, but needs to temper brash shot selection with Root's insistence that he play his naturally aggressive game. If he can ride the early swing and move to 25, back him to go big at Lord's.
Australia are shaping up to play Cummins in all five Tests – a big ask for a fast bowler prone to injury in the past. He seems to have shaken off the niggles of yesteryear, though, and was an explosive option on an otherwise dull deck in Birmingham. Lord's, then, should truly showcase his pace – and see him top the wicket-taking stakes in the first innings at least.
JOIN BET.CO.ZA NOW AND
GET 100% DEPOSIT MATCH UP TO R1000
Open your BET.co.za account here
Deposit using your preferred method
Your bonus gets added immediately!
MORE CRICKET