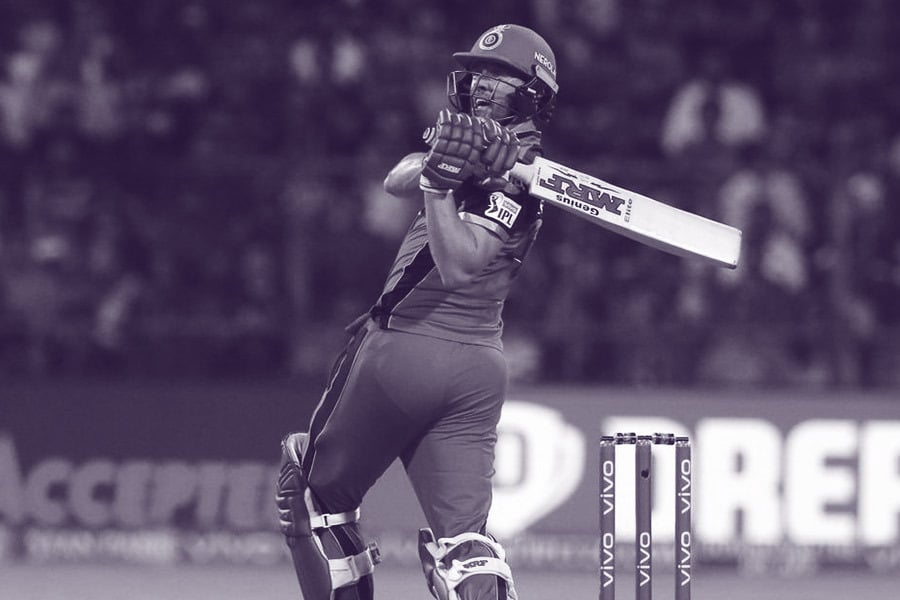 Back in 2003, when T20 cricket was first played, there was a huge leap into the unknown. It was a shortened version of a 50-over One-Day game and there were doubts about how do players, be it batsmen or bowlers would approach and adapt to the new format. What would be a safe score batting first? Is chasing a better option in this shortest format of the game? Will the spinners or rather bowlers, in general, survive in this slam bang version of the game?
As T20 cricket grew in experience and started spreading to a lot more places, one by one, all of the above questions were answered. Be it the batsmen or the bowlers, they have improvised and have grown along with the demands of T20 cricket.
FIND THE EDGE

WITH OUR INSANE IPL PROMO
Take R500 worth of live in-play bets and get a R100 Free Bet
Available throughout the tournament!
Offer exclusive to BET.co.za customers.
What T20 cricket brought was fast-paced action and wrapping up the game in three or three and a half hours. The game just moves on quickly from one stage to another and in the blink of an eye, there are some big moments that take place.
Moreover, what T20 cricket also brought to the table was opening up of the betting markets. While it existed in the pre-T20 era as well and there were multiple controversies surrounding it as well but this slam, bang, wallop format was ideal. It ended in no time and it gave more leeway and liberty for the bookmarkers to take some risks.
There are numerous ways and various categories in which bets can be placed. Be it any stage of the game or even before the game, most categories are open to bets.
Toss
This is one of the rare categories which is open to place bets only before the game. Toss is an important factor in the game of cricket and it decides who does what – bat first or bowl. Hence, there are bets placed on which team or captain will win the toss and also, additionally choose to do what first.
Team Selection
There are value bets placed on certain players to perform. It's like bets are placed on certain players to score a fifty or a hundred or pick up a certain number of wickets. Hence, team selection is an important part of this. The team XIs of both teams playing are announced at or after the toss. Hence, it is vital to wait and watch until the teams are listed or announced before placing the value bets on players as there might be some surprises with the team at times.
Batsmen and Bowlers
Placing bets on batters and bowlers needs to be done only after the teams or playing XIs are announced. T20 cricket is tipped to be a batsman's game and with the powerplay forcing teams to have only two fielders outside the 30-yard circle, powerplay bets can be placed on batsmen. Not only powerplay but overall, batsmen hog more limelight and get more bets when compared to bowlers.
However, in certain circumstances, bowlers may also come out on top and hence, having a brief understanding of how the pitch is going to behave is vital. The weather also plays a key role.
Common Bets
While betting on the team winning the toss and betting on batsmen and bowlers are mentioned, one of the most common bets is on the team that is going to win the match. Bets are placed from people on who they will come out triumphant in the game. Another common one is betting on the tournament winners.
There are bets placed on if a team batting first will cross a certain mark (team total) as well. The number of boundaries (fours and sixes) scored by a team is also a popular bet. However, in whatever bet is placed, a decent amount of research will need to go into it – which players are in form, which team has a better batting or bowling line-up and the team or even the player's current form.
SIGN UP TO OUR

BET CENTRAL PLAYBOOK
Get weekly emails packed with the best tips and sports content.
Get ahead of the game now - fill in the contact form below.