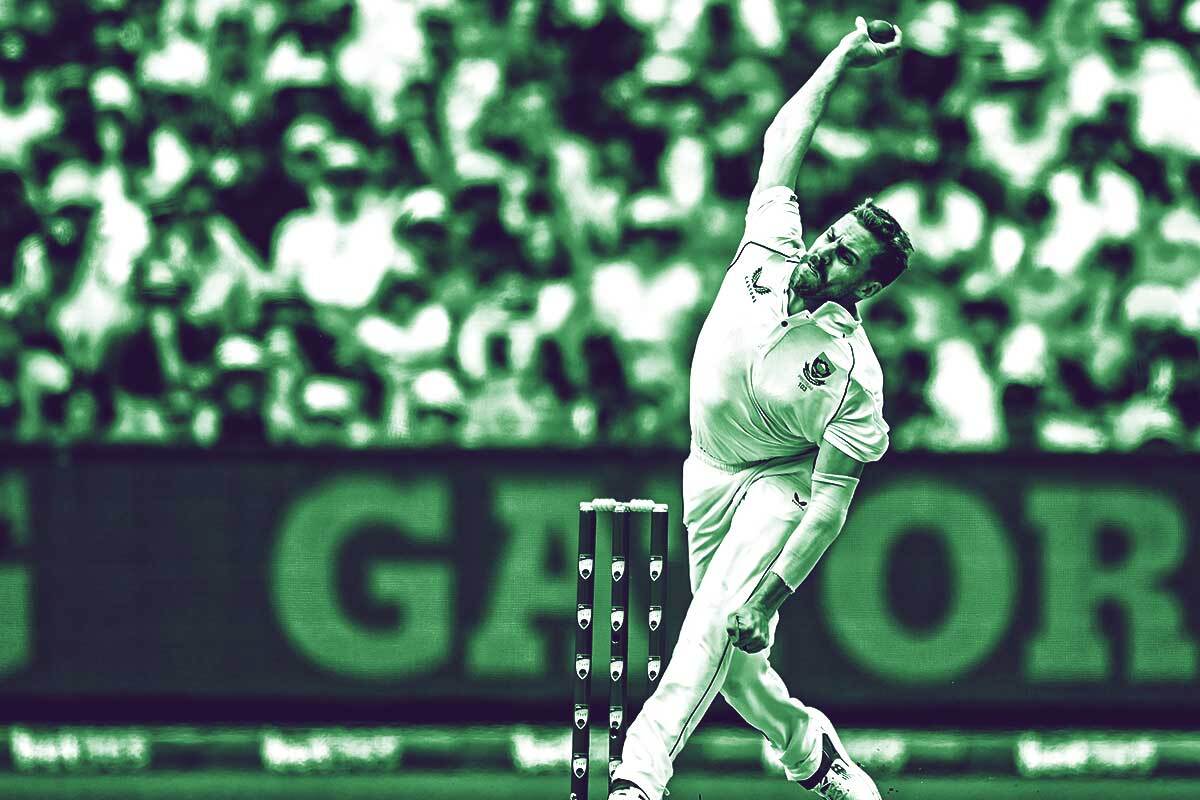 This drawn Test at Sydney completes arguably the worst Test series that South Africa has played since readmission. The recriminations will be many in uncertain times, with a possible new coaching staff in February.
I take a look at the 3rd Test match Proteas player ratings with an overarching look at each member's performance in the series as well as this Test.
Dean Elgar 1/10
15 & 10
It was another forgettable Test for the captain and he had a terrible time against the short delivery in Australia, being out to it in both innings of this Test alone. Australia has a tendency to target the leader of the opposition and that is exactly what they did. It is safe to say he never found any rhythm in this Test and series as a whole as he finished the series with an average of 9.3.
His captaincy also left a lot to be desired. Batting Klaasen at three in this Test was a huge error and his misuse of Maharaj as a holding option was also ill-advised. For all his mental toughness and tough nature it all came down like a pack of cards against quality opposition, as he showed no flexibility.
Sarel Erwee 5/10
18 & 42*
I don't think it is controversial to say this was very possibly last chance saloon for Sarel in Test cricket, and after the first innings dismissal where he was guilty of poor judgment as to where his off stump was and was bowled by Lyon for 18, it looked like it was all over for him in this format. 
However, his hard-fought 42* in the second innings may well get him another chance, considering it was in tough conditions with the pitch taking some turn and SA desperately hanging on for a draw.
Heinrich Klaasen 3.5/10
2 & 35
If ever there was someone in this top six who was given a poisoned chalice it would have to be Klaasen, who doesn't even bat at number three for his domestic side and yet was asked to do so for the Test. 
He, like Elgar, struggled against the high-class Australian bowling attack, caught behind fending off a ferocious short delivery by Cummins in the first innings and was too loose in the second, falling to a ball from Hazlewood that bowled him, although this innings did help ensure that South Africa came away from Sydney with a draw. 
Temba Bavuma 5/10
35 & 17*
In a series to forget for the South African batters, Bavuma can say he has given a decent account of himself. Nevertheless, he will also know he needed to kick on past his two 30s and one 50 if South Africa had any hope of leaving Australia with anything but a series loss.
This Test was no different; he found himself fishing well outside his off stump when well set in the first innings, while in the second he was more patient with his 17* but the draw was all but set when he arrived at the crease.
Khaya Zondo 4.5/10
39
Khaya has given it all in this series. His numbers are not great but he has shown whenever he has batted, a real determination not to give his wicket away. In his only innings of this Test, it was no different, as he played within himself, not taking any sort of a risk and playing every delivery on its merit. 
He will be disappointed that he wasn't able to get past another decent start but he was brilliantly set up by Cummins and there was not much he could have done to the yorker-length delivery that found him dismissed.
Kyle Verreynne 3/10
19
He has had a good series with the bat and behind the stumps with the gloves and as the only member of the side who made two fifties, he has further cemented his place in the side when that was not assured at the beginning of the series.
He will be disappointed that he was found rooted to the crease in the first innings to an ordinary delivery when looking good, especially since it ended up being his only innings of this Test.
Marco Jansen 4/10
0/79 & 11
It is undoubtedly true that Marco Jansen leaves Australian shores with fewer wickets than he deserved. He has bowled with real intensity and pace for large parts of the series. On the flattest pitch of the series he was wicketless but he did give it his all despite this.
He will have learnt much, especially about creating pressure when times are tough and not pushing too hard. Patience is a virtue after all.
Simon Harmer 5/10
0/109 & 47
South Africa was right to go to the two-spinner lineup for this Test, despite them finishing with only one wicket between them. Simon was the better spinner in this Test, bowled with great changes in pace and different angles and found the edge on more than one occasion. 
His 47 in the South African second innings was absolutely crucial for the side's chances of drawing the game. It was in the end also the longest innings that any of the sides has played in this Test.
Keshav Maharaj 4.5/10
1/108 & 53
It was another disappointing Test for Keshav the bowler. This was partly his captain's fault but he does seem to be struggling as a bowler, unable to find rhythm or create any kind of pressure at any time in this Test match or this series.
However, his innings of 53 in the first innings was, like his spinning partner's, vital for South Africa in drawing the Test match. He played positively, always looking for runs.
Kagiso Rabada 4.5/10
1/119 & 3
It was a bit of a flat performance by Rabada in this Test and he was outshone by the Australian pace bowlers by some distance. He though did have his moments and could easily have had three or four wickets with a bit of luck.
I do think though that if South Africa wants to get the best of him he may need to sacrifice a format.
Anrich Nortje 7/10
2/55 & 0*
Anrich has been the best bowler for South Africa in this series and this Test was no different. He bowled with incredible intensity and pace that caused the Australian top order all sorts of problems. His dismissal of Marnus Labuschagne was the result of his pure pace, the delivery rocketing off what was a rather unresponsive pitch.
He leaves Australia with 7 wickets but he could easily have had another five or six.
SIGN UP TO OUR

BET CENTRAL PLAYBOOK
Get weekly emails packed with the best tips and sports content.
Get ahead of the game now - fill in the contact form below.