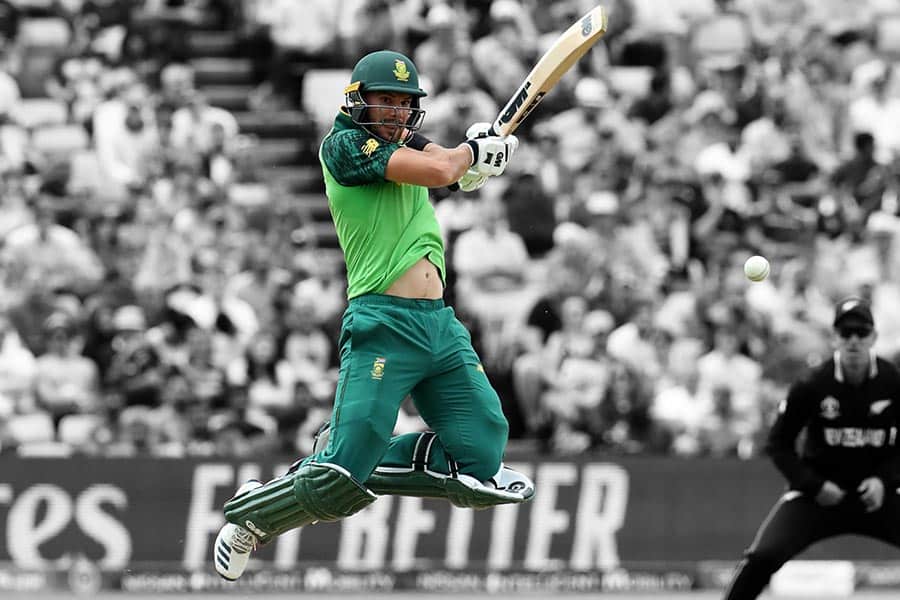 15 July 2019, by: Carl Lewis
CWC19: FLOP XI OF THE TOURNAMENT
Jeez what an ending to a tournament, England won the World Cup for the first time after beating New Zealand in Sunday's thrilling final at Lord's.
It was a suitable end to a lengthy and rain-affected event, although it featured some extraordinary individual performances and achievements.
However, the were a number of flops and disappointments at the showpiece. We at BET Central chose our ICC World Cup Flops XI:
The "Universe Boss" started the tournament with a 50 but only managed a total of 242 runs (30.82 average) to end his World Cup career. It was a pretty underwhelming end to a legend who gave so much to white-ball cricket.
The 39 year-old played in five World Cups but struggled to convert promising starts into impactful innings in the 2019 edition.
Besides that 'run out' of MS Dhoni in the semifinal and an unbeaten fifty early in the tournament, Guptill was a passenger in the Blacks Caps batting lineup.
He scored a total of 186 runs in his 10 innings, averaging a meagre 20.66.
Unfortunately for the Markram, his World Cup mirrored his actual ODI stats as he ended the tournament with a total of 140 runs at an average of 23.33.
Markam, supremely talented, failed to register a 50 at his maiden World Cup. South Africa cricket fans will hope Markram can live up to the weighty expectations of him in the future.
The veteran did not get the opportunities he would have expected. When he did get a chance in the middle he did not make it count. His highest score against Bangladesh, 45, required him to push on and win the match for the Proteas.
Duminy batted four times and scored 70 runs and has called time on his international career. A great servant to SA cricket.
The 'Big Show' was honestly a no show as 177 runs from his 10 World Cup innings suggest. He averaged a lowly 22.12, although, as usual his strikerate was 150.
He also failed to pick up a single wicket in his 49 overs at the World Cup.
He batted three times at the World Cup at an average of 2.66! It's safe to say Shoaib did not have the best time over in England.
The Pakistan middle-order lacked the punch needed after their top three got off to some decent starts. As a veteran of nearly 300 ODI's Shoaib was nowhere near good enough.
The Pakistan captain struggled to get the best out of his team at the World Cup. His personal form was also underwhelming, he got 143 runs from his eight innings averaging 28.60.
Rashid Khan was the premier ODI spinner in world cricket heading into the tournament. Unfortunately, the leggie managed only six wickets in nine games, which was surely unexpected.
The 20-year-old became the fastest to take 100 ODI wickets (44 matches) but was carted all over the park in a handful of matches. He will no doubt learn from the experience.
It was nowhere close to a disastrous World Cup for Rabada personally, he was not the bowler we saw at the IPL and looked very laboured at times.
Captain Faf du Plessis hinted at his annoyance over KG's workload during the IPL. Either way, Rabada was not as effective at the death as was expected. He picked up 11 wickets which does not constitute a flop, more a disappointment.
The Afghanistan skipper was given the job on the eve of tournament under questionable circumstances. His naivety came through as he made a number of errors with regards to his captaincy decisions and his own bowling.
Ali was a hero when Pakistan triumphed in the 2017 Champions Trophy in England. But the quick was nowhere near that level having got just two wickets in four games with an economy rate of close to eight runs an over.
In the crunch match against India, Ali was smashed and returned with figures of 1-84 in his nine overs. Ali was dropped thereafter and didn't get on to the pitch again.
MORE STORIES