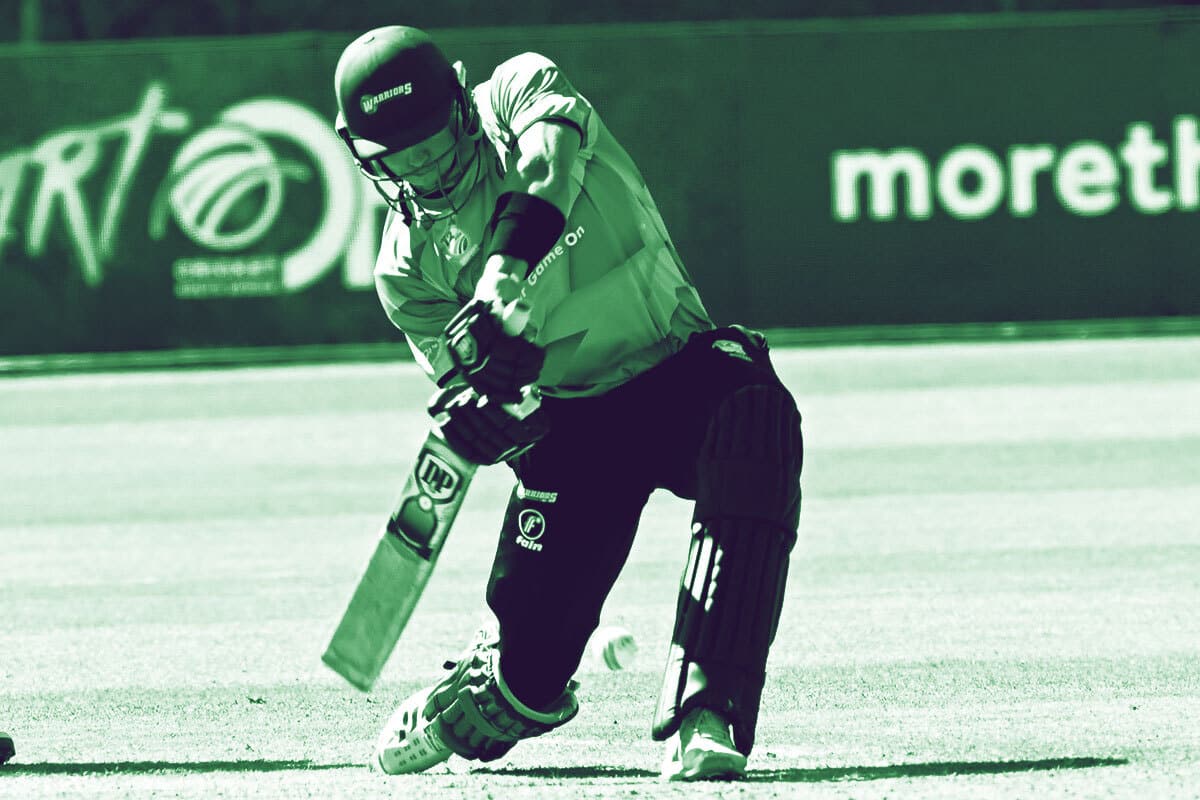 Now that the competition has ended, I take a look at some of the best performers of the tournament and why they were as good as they were. It is a list of both seasoned professionals who know their games inside out, as well as a few individuals who are a little younger and have at the very least put their names forward for potential future Proteas selection and the T20 World Cup later in the year.
Tristan Stubbs
Runs 293 – Strike Rate 183.12 – 6's 23
It has been a remarkable tournament for Tristan, and he finishes as 2nd in the leading run-scorers of the competition. His performances have been so good that they have not only been noticed by the fans but also the Proteas' Convenor of Selectors who said he has looked exceptionally good during the tournament. He has made three fifties in his opening six games and his most impressive game was against the Dolphins bowling attack that included Proteas' bowlers Daryn Dupavillon and Andile Phehlukwayo where he made 80 off 31 balls. The other factor that separates him from everyone else in this competition is his 23 sixes which is just under four a game. That is 10 more sixes than anyone else.
David Miller
Runs 193 – Strike Rate 156.91 – 6's 11
Before his injury at the back end of the competition, which was very costly for the Dolphins, David had been in sensational form in the competition. He only failed once in the 5 games he played and made two 50s of which his most impressive was his 58* off 26 balls against North West at a strike rate of 223. His ability to clear the boundary regularly on pitches that favoured spin bowling is something to be marvelled at. He is still very much a player that offers his province the Dolphins and the South African national team a lot in the coming years.
Dane Vilas
Runs 184 – Strike Rate 125.17 – 6's 5
He has been an excellent signing for Western Province; his value both off and on the field has been exceptional. He might not be the captain but you can tell his influence on the field is there along with Wayne Parnell. His runs in the lower to middle-order were vitally important to ensure Western Province are staying on top of the table. His ability to rotate the strike in the first couple of games made sure Western Province cruised to victory rather than collapse when the games became tight.
Wihan Lubbe
Runs 231 – Strike Rate 122.22 – 6's 5 – Wickets 4 – Economy 7.07
There were many all-rounders in this tournament who had a chance to make a claim for higher honours and some who did it well, but it was the complete package with bat and ball that secured it for Wiaan. Although he might not be happy with the number of runs, he made, it was the way he went about getting those runs that was important, not allowing himself to be bogged down at any stage. He was also more than useful with the ball, especially when asked to bowl in the powerplay.
Tony De Zorzi
Runs 146 – Strike Rate 126.95 – 6's 6
A lot has been said about Tony since his move down to the Cape and while there have been overall improvements by him, his numbers have been a little inconsistent. That was until this tournament. He has been extremely consistent here making three 40s in the 5 innings he has played, which has set the platform for Western Province to score the runs they have. He even sacrificed his wicket against North West in the pursuit of quick runs. He has had a particularly good tournament.
Shaun Von Berg
Wickets 12 – Economy 6.07
Although the Rocks did not play Shaun in every game, when he did play, he performed. On pitches that have helped the spin bowlers, he has been the leading spin bowler in terms of economy and strike rate, while in competition with many spinners. His changes in pace and variety of length against batters who tried to attack him were good to see. His best game of the tournament, which was effectively a quarter-final against the Dolphins, saw him produce 2/16 in his 4 overs, which went a long way towards securing the win for the Rocks. He was one of the reasons The Rocks won the tournament.
Beuran Hendricks
Wickets 10 – Economy 7.62
This has been an excellent tournament for Beuran. He has found his mojo for the first time this season and has bowled with good pace, mixed with excellent use of his slower ball. He caused the batters many problems with his skills. He might be nearing the end of his career but he has given a good account of someone who has years left. The fact he has signed up for County Cricket next season suggests he has a lot more to give the game.
Junaid Dawood
Wickets 12 – Economy 5.88
Quite possibly the find of the tournament and although spinners do mature later in life it is still surprising it has taken him this long to find himself a consistent place in the Western Province side. He bowled with great accuracy throughout and never seemed flustered against batters with a reputation of hitting the ball a long way. The future looks bright for Junaid.
Aaron Phangiso
Wickets 8 – Economy 4.80
Aaron has been extraordinary in this tournament, even if the Titans as a team have been a little inconsistent although they did make the final. He is the elder statesman in the Titans bowling attack and he was their best bowler throughout the competition. He has only gone over six runs an over once in the nine games he has played, bowling with great accuracy. People like Aaron are crucial to South African cricket, as he offers the younger generation a wealth of knowledge.
Senuran Muthusamy
Wickets 10 – Economy 4.30
Senuran has been phenomenal for North West and especially with the ball, where he has found ways to keep a stranglehold on the teams he played against. With the help of his performances, his team was in an advantageous position to make the semifinal but fell apart. Despite this, his performances were still exceptional. While other spinners might have more wickets or a better strike rate, his economy of 4.30 was easily the best of the tournament, which included 2/8 in 4 overs against the Knights.
SIGN UP TO OUR

BET CENTRAL PLAYBOOK
Get weekly emails packed with the best tips and sports content.
Get ahead of the game now - fill in the contact form below.