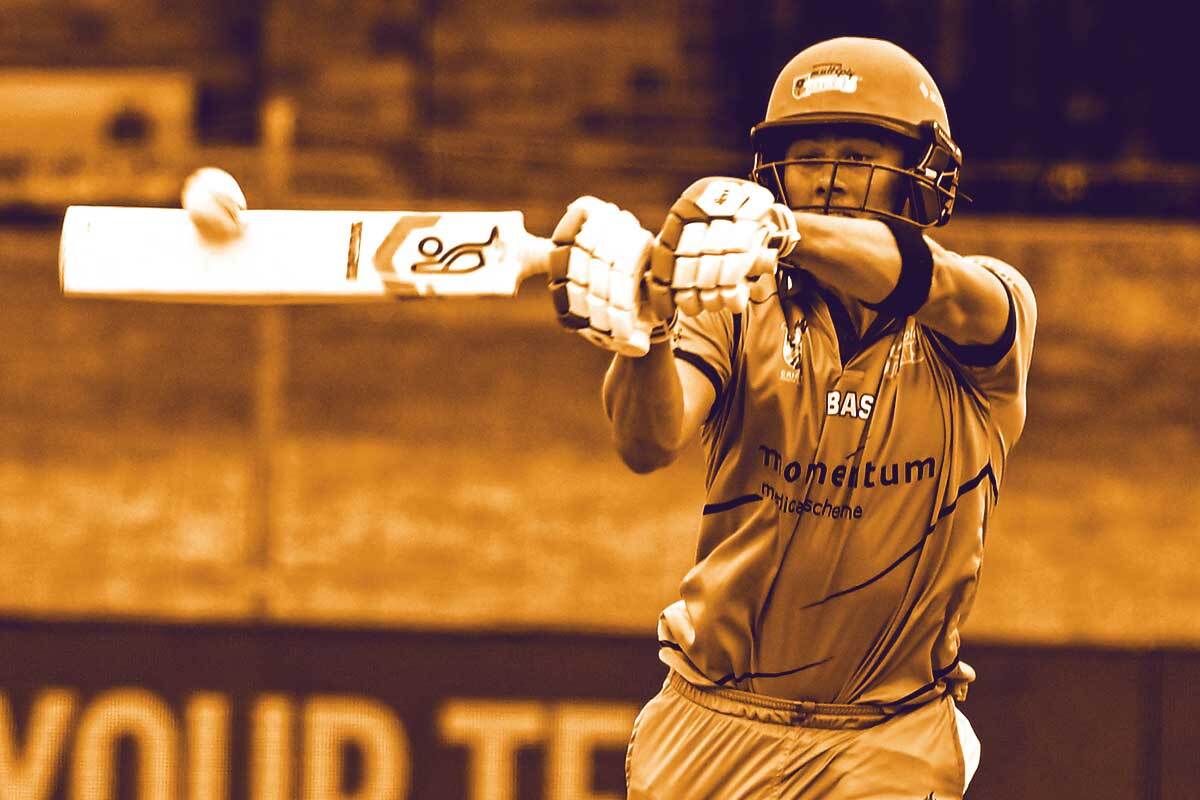 I take a look at some top players to look out for during this month's CSA T20 Domestic Competition. I pick a range of players who either did well last season or didn't but have the talent to do so and someone who had a successful white ball cricket summer in the UK after an injury-hit last season at home.
I focus on batters because as much as spinners have a place in this format, the batters are where the bucks are when they are signed by the bigger leagues such as the IPL and all should be considered by the Proteas after the World Cup this month.
Dewald Brevis
This man has been doing it everywhere in the T20 and Sixty (new competition in the West Indies) formats he has played in. He is called baby AB for a reason because he is an incredibly talented batter and not a million miles away in terms of the way he plays from his hero, AB de Villiers. He has had only a short stint on the world stage in the T20 format but it goes to show how highly thought of he is that he was picked up by the IPL in particular. 
There is obvious excitement in South Africa, as until now they have only seen him play sparingly in this format in South Africa, while he has spent most of his career in T20s outside of the country. Expect him to have a successful tournament with the bat but don't forget he is also more than useful with his leg spin bowling.
Donovan Ferreira
Donovan went for R5.5 million in the SA20 competition happening in January and it wasn't a surprise to those who have seen or know him. Outside of Tristan Stubbs, Donovan Ferreira is the next big thing coming out of South African cricket.
He is a big hitter of the ball who finds the boundary with subtle ease more often than not. He averaged 83 and 76 in the two T20 competitions last season with a strike rate of 153 in one of them.
At just 24 he is the next best batter to Stubbs that South Africa has in the T20 format. He can bowl a little off spin but his power hitting has his career strike rate a fraction under 150 is what has seen him noticed and he will be someone to keep an eye on in this competition.
Wiaan Mulder
As they read this, I can hear people shouting about Wiaan's inability to play T20 cricket and if he hadn't just finished a summer in the UK, I would agree. He did, however, have a very successful time with Leicestershire in the UK that included a Man of the Match performance where he scored 54 off 33 balls and took 2 for 16 in four overs against Yorkshire. What has been most impressive though has been his upturn in form with the bat. He may not be a massive hitter like Ferreira but he does seem to know how to find the boundary on a regular basis.
Lesiba Ngoepe
He was a little unlucky to miss out on selection for the SA20 but he gets another chance to show his very clear talent this month. Black African batters of this quality are a rarity in South African domestic cricket but Lesiba is one to keep an eye on this season.
After more than ten years of professional cricket in several teams, he has found himself in a good place working under Warriors head coach Robin Peterson's tutelage. His good form in last season's CSA T20 Challenge competition might only be a small sample but at the ripe age of 29, he was able to play to his strengths, looking for gaps in the field and became a very important player for the Warriors, a credit to him. Despite not making a fifty, he finished the competition with a strike rate of 137.
Delano Potgieter
Once the World Cup is done for the Proteas, Delano should be considered more by the selectors. He is a hard-hitting batter and a handy medium-pace bowler. He is another left-hander in this list who clears the boundary often, preferring to hit straight down the ground or to cow corner when taking the attack to any bowler he faces. 
I feel that this is the sort of player the selectors should pay more attention to than some of the Proteas they seem preoccupied with at the moment.
Grant Roelofsen
Grant has just returned to South Africa after a very successful white-ball summer in the UK playing in the Royal London One Day Cup for Essex where he averaged 77. This was a 50-over competition but I feel this return to form may well offer him a chance to show his talent back here, even in the T20s. His talent has been known for a while, even though he hasn't quite cracked it in the top competitions.
If his time in England tells us anything it is that he can adapt, as he has done to a different country, different ball, different bowlers and a different attitude. He did also spend much of last season injured so will want a full season injury free to showcase that talent. He has the shots in the locker to thrive in T20s. 
Daniel Smith
I could have picked any one of a host of young talent in the Western Province squad but I pick someone in Daniel Smith who admittedly doesn't have the stats to back up his inclusion. He has played only two T20 matches for Western Province but definitely has the game to succeed in T20s.
He is someone who genuinely hits 360 all around the ground and showed this in some pre-season games, hitting teammate Nandre Burger with reverse hooks to the third man boundary to deliveries pitched outside leg stump. He also loves to sweep and reverse sweep so expect him to find the boundary in both these regions. His constant looking for ways to clear the inner ring makes him perfect for this format, even if he doesn't clear the boundary as often as others.
The CSA T20 Challenge begins on Monday the 17th of October where the competition will be hosted by the JB Marks Oval in Potchefstroom. The setting is set to see all these players have a successful tournament. 
SIGN UP TO OUR

BET CENTRAL PLAYBOOK
Get weekly emails packed with the best tips and sports content.
Get ahead of the game now - fill in the contact form below.