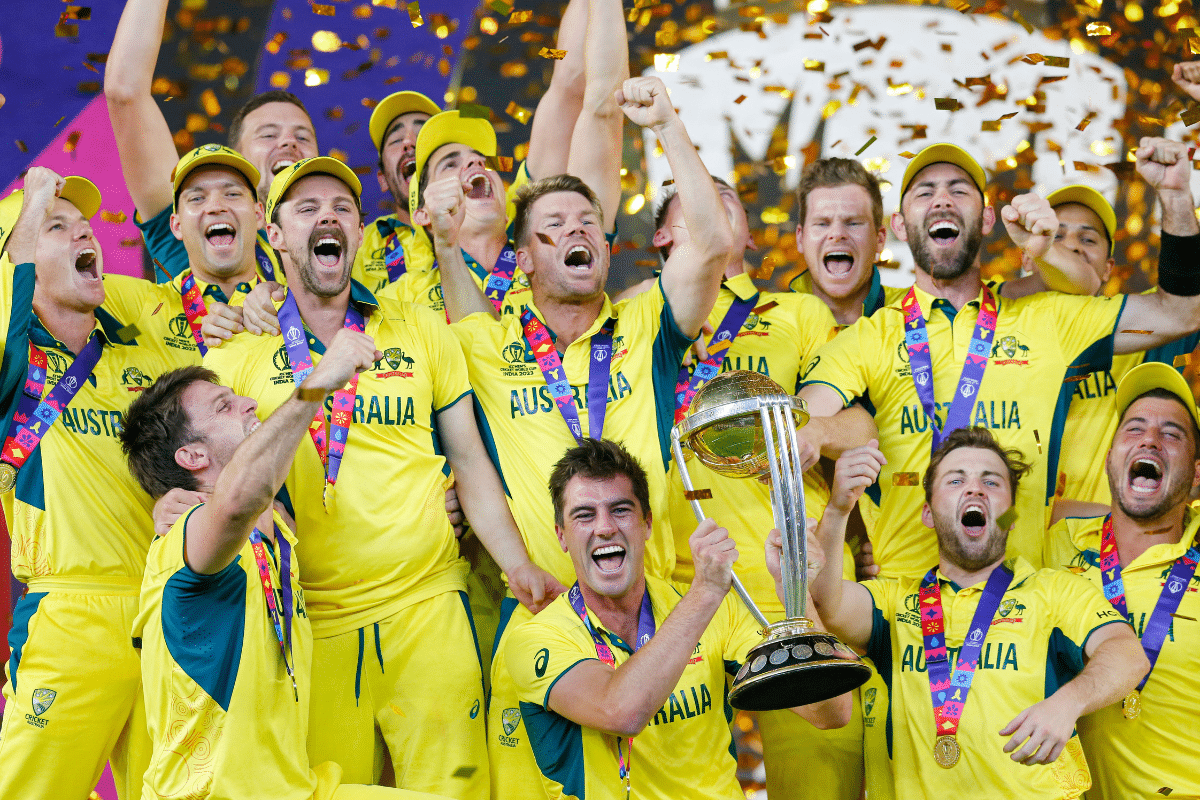 On Sunday, Australia cemented its status as one of the best teams in the world winning the World Cup in a record sixth time by defeating India in front of their home crowd. Here are the match talking points.
Mitchell Starc At His Best
Having struggled much in the tournament, Mitchell Starc did his best to guide Australia to the sixth title on Sunday. The lanky bowler took three wickets to help his side to restrict India to 240 all out. Starc, who previously was the highest bowler in the 2015 edition of the World Triumph. It is ironic that Starc even took the same number of wickets, three, in the 2015 World Cup against New Zealand. At times, his form being dropped especially struggling with injuries, Starc knows how to perform at the highest level.
Travis Head, A Big Player In Knockout Stages.
Travis Head seems to have picked the form when it matters. In the semi-final match against South Africa, Head led his side, Australia with the bat. Even in the final, Head played an incredible knock of 137 to take his nation over the finish line. David Warner, a dangerous man was targeted and got out early with seven runs. Then Head delivered when it matters. His knock was one of the reasons his nation delivered another crown.
Australia Knows The Stage
Heading to the final, India were the favourites to clinch the title, especially having won 10 matches in the tournament. That record didn't matter for Australia who managed to defeat them on their background. It shows why they hold the record for most titles, six, four more than closest rival India. Having started the tournament on the back foot losing the first two matches, the Aussies have picked the right time to clinch another title. There is also a good record for them at World Cup finals winning 6 out of 8 in the past.
India's Top Five Failed To Convert
India top five batsmen, failed to come to the party in crucial moments. Only KL Rahul ( 66) and Virat Kohli( 54) have managed to score 50 runs when India scored 240 runs. Throughout the tournament, all of them have been performing well and contributed to their final en route. But in the final, they failed to score when the team needed them most. Despite the leading pack with much experience, they couldn't use it to their advantage and were crushed in the big match of the tournament.
Final Provided One Of The Lowest Scorelines
The time, India got to meet Australia in the final, so much was expected in terms of game-providing runs and a big scoreline. But it wasn't the case, this time around. Both nations have been scoring well throughout. in the end, Australian bowlers led by Mitchell Starc provided an entertaining bowling show to dismantle India to 240 total. The Indian gem batsmen had no answers to the pinpoint bowling executed on them.