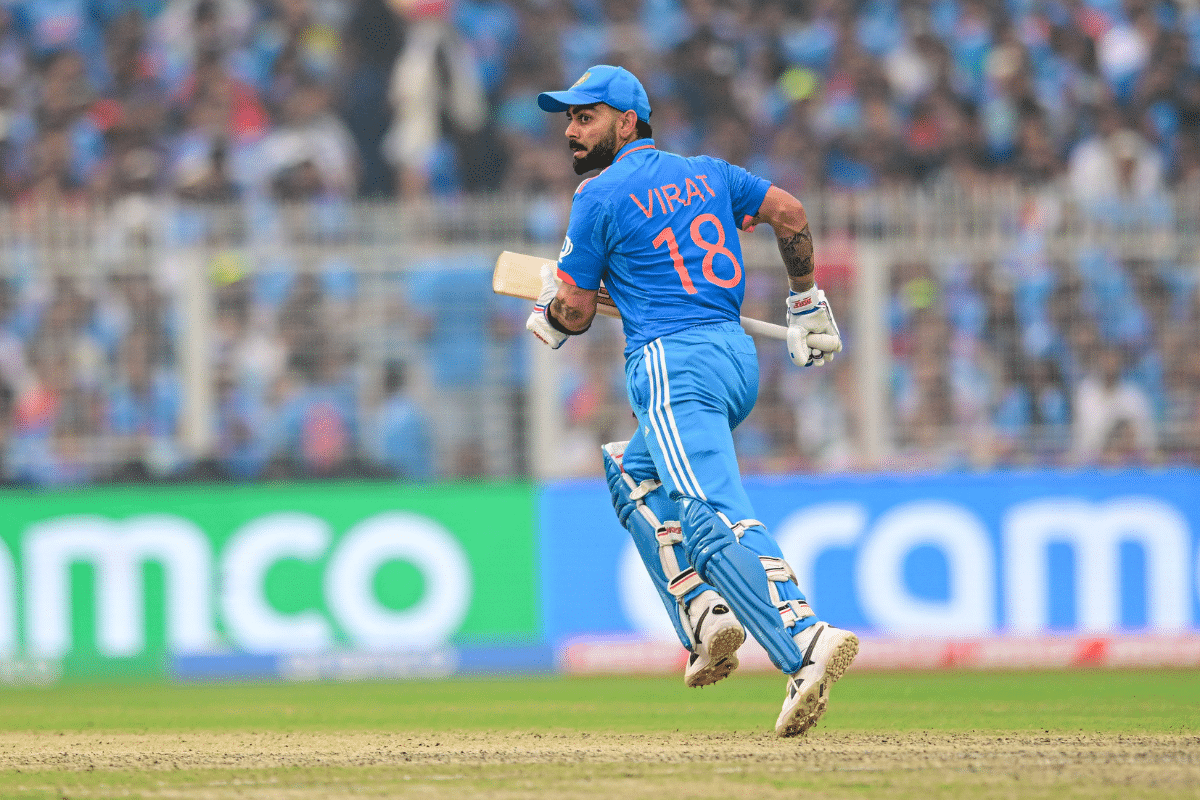 India have ticked all the right boxes so far in this ongoing ICC Cricket World Cup and have proved to many that home-ground advantage can play a huge factor in your performance. Over the weekend, they defeated South Africa by 243 runs to go eight games unbeaten in the pool table. Let's take a look at some pointers from the game.
5. India Cements Favorite Tag
So much was expected from the India versus South Africa clash especially both sides being the top-ranked sides in the pool table. As India posted 326- which looked changeable given the batting depth Proteas has in their squad. But in the end, it became a cakewalk victory for India. A dominant bowling performance meant the home side managed to skittle Proteas out to 83 runs. With eight wins from eight matches, it takes India to being a threat to get a world title for the first time since 2011. The last time they have managed to achieve that feat, it came on the home soil and even this year are hosting. The odds are now favors them to go all the way. Their good run of form is much contributed with both bat and bowling. So, it would become difficult to dispatch them.
4. Unwanted Records For South Africa
On Sunday, South Africa suffered the second defeat in the tournament at the hands of in-form India at Eden Gardens. The loss though was hard to take as it provided unwanted records for Proteas. First time in ODIs in 2023 South Africa have failed to hit a single six. That 243 runs defeat by India was the biggest one Proteas have suffered in the ODI history. Their previous biggest in a World Cup match was by 130 runs vs India in Melbourne in 2015. 83 runs Proteas scored was the lowest total they posted in the World Cup. Their previous lowest in a World Cup match was 149 vs Australia in Gros Islet in 2007. That 243 runs defeat is now ranked third in terms of the biggest runs loss by a full member in the World Cup tournament. It was the second time in history that the opposition has managed to outscore Proteas in the match with Virat Kohli (scoring 101 compared to 83 by Proteas) doing so after Kumar Sangakkara did it 10 years ago.
3. South Africa Is Not A Good Chasing Side
Throughout the tournament, South Africa has been one of the good scoring sides, especially having put to bat first on many occasions. It no doubt in all five of those they have gone to post 300-plus score lines with the highest being 428 against Sri Lanka. But on three times chasing, they have now lost twice and recorded one victory under their belt. That win came against Pakistan in a very hard way too and that being 1 wicket battled affair. For a side consisting of good batters including Quinton De Kock, David Miller, and Aiden Markram – one would ask why it is so difficult to chase any scoreline when having quality in their line-up. Are they failing to absorb the pressure? As the World Cup is fast approaching the knock-out stages, Proteas would want to be good at any department to increase the chances of scooping the title.
2. Marco Jansen's Terrible Day In The Office
Since the start of the tournament, Marco Jansen has been an incredible to watch providing good bowling performances. It is no wonder, Jansen is sitting third on the list of bowlers with most wickets with 17. But the 23-year-old lanky bowler became an easy target to Indian batsmen on the day. He ended up leaking 94 runs which sums up the horrific day for him at Eden Garden Stadium on Sunday. It is a performance he would quickly have to forget in his career going forward. Nevertheless, he remains one of the crucial members of the Proteas team, especially heading to the semi-finals looking to get their hands on a title for the first time in history. But the biggest question is, does he have the mental strength to erase this bad memory and provide class act going forward as he has done throughout the tournament?
1. Virat Kohli Shines On His Special Day
Regarded as one of the greatest batsman to ever play the game, Virat Kohli reminded fans across the globe that he is a master with the bat after putting a class 101 runs not out with India posting 326 on the board. Despite Kohli, who was turning 35 facing so much criticism over the few months leading the global showpiece with Rohit Sharma and Shubman Gill failing to convert he stepped in a time of need. It was his 49th ODI century equalling Sachin Tendulkar's record having played 277 innings. Meanwhile, Tendulkar required 452 to post that record. He also became the seventh batsman to record a century on his birthday and the third to do it in a World Cup match after Ross Taylor and Mitchell Marsh. After his 101 not out against South Africa, Kohli's run tally in World Cup 2023 stands at 543 runs, only seven behind Quinton de Kock in the top spot. It's already Kohli's highest tally in an ODI World Cup, and he still has at least two more games to go in this edition.