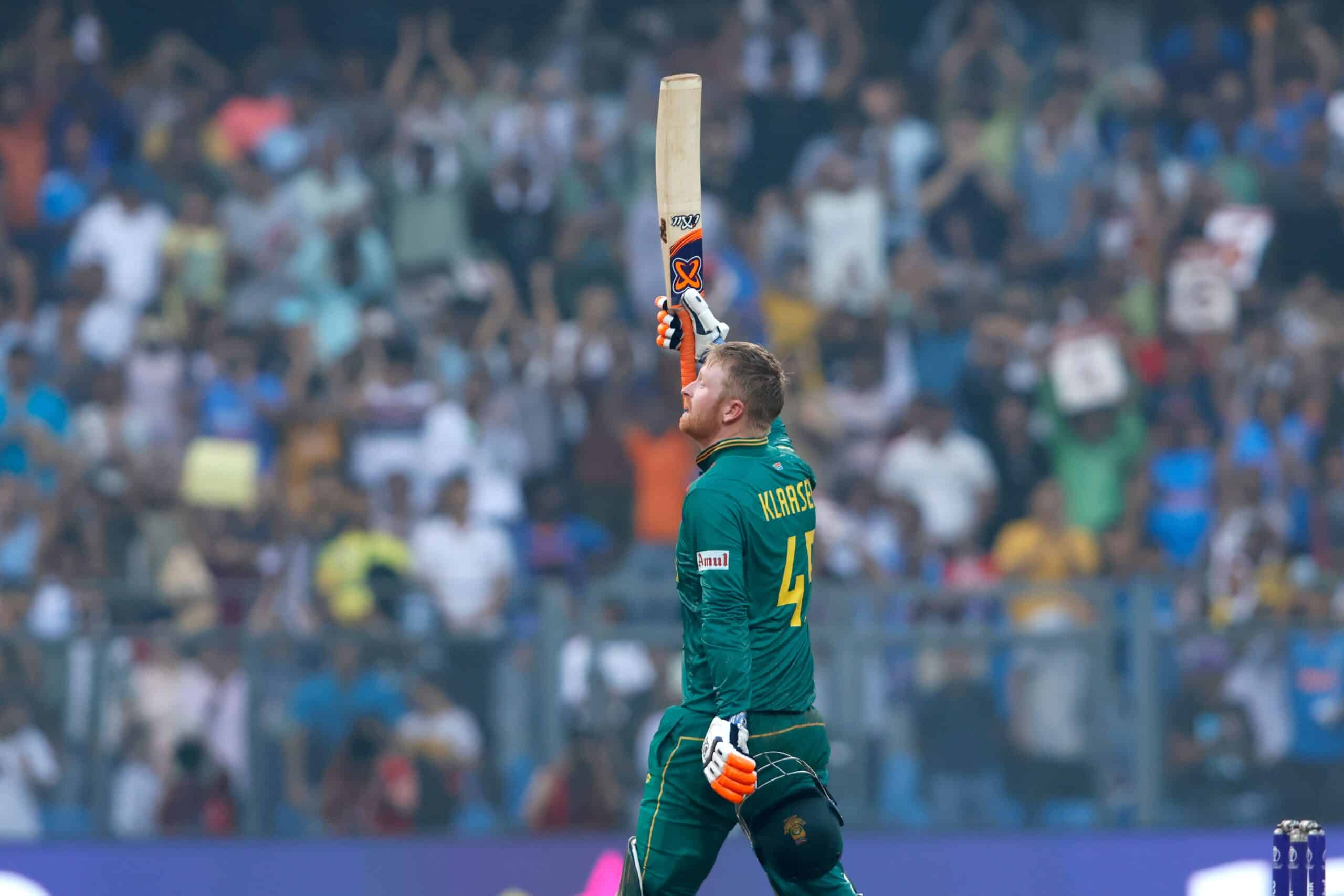 South Africa will go up against Pakistan in the much-anticipated Cricket World Cup match on Friday. Pakistan will need to get a result, following three losses in a row – to increase its chances of making it into the semi-finals. Whereas Proteas will want to continue the clinical performance they have shown in the last two matches.
South Africa
South Africa will head into the Pakistan clash as a big favorite to go past the opponents. Following the disappointing loss to Netherlands, Proteas have managed to regroup in an incredible fashion. Firstly, a big win against defending champion England indicated that the loss against Netherlands was a big wake-up call. In that match, they posted a big total of 399 runs on the scoreboard after batting first then bowlers did the clean-up job. Bowling the England for partly 170 to record 229 runs victory.
On Tuesday, at Wankhede Stadium, they faced Bangladesh who were desperate to record a victory in order to increase its chances to reach the semi-finals. The scripts replicated the last match with Proteas going past 300 runs mark for the second successive match to post a difficult 382 scoreline on the board. It was Quinton de Kock, who provided the incredible knock of 174 then Heinrich Klaasen contributed with a significant 90 runs. Then bowlers all had a piece of cake getting wickets to dismantle Bangladesh for 233 runs in the process to register a huge 149 runs victory.
Now they head to the Pakistan match blooming confidence with two victories in the last two matches. Another factor, they have not been afraid to post runs on the board as they have gone past 300 runs four times in five matches. In that process, they even recorded a massive 428 runs against Sri Lanka. Plus, the bowlers have managed to come into the party to get the much-needed wickets. The only time they were tested was when they had to chase against Netherlands. So, Proteas have got a pretty balanced squad inside the camp and any side will fear facing them.
Pakistan
Nothing has really gone into Pakistan's favor in the ongoing World Cup in India. Have they failed to adapt to the conditions? Is the bowling department letting them down? It is so hard to tell. In the five matches, they have 2 wins and three losses and are in danger of missing out on the semi-final stage. Their campaign is highly dependent on them to record a victory against the highly motivated Proteas side on Friday. It is quite a tricky ask for a side coming from a humiliation loss in the hands of Afghanistan. That loss leaves a bad taste in every Pakistan fan's mouth.
It must be said though, that Pakistan might have started a campaign with a victory against Netherlands, but it was neither a convincing one. When the top order fell down like a pack of cards, Mohammad Rizwan and Saud Shakeel stood tall with the bat both recording 68 runs respectively to take the side to 282. Then bowlers did the job. Since then, nothing has gone their way. Babar Azam – the star player and the vital cog in the camp hasn't lived up to the standard of perfection many have known him of. Azam might have scored 50 runs in the embarrassing loss to India where they failed to even reach 200. Plus, he fought 74 runs in the last match against Afghanistan, but the truth remains that his country needs to convert more than that.
As the leader of the camp, he must start to dust himself and provide astonishing numbers with the bat. It is so hard though to ask Azam to do it alone whereas the team lacks balance and is failing to build partnerships. A game against South Africa might be as hard as it sounds but a win for them might change their tournament altogether.
Head To Head
Pakistan and South Africa have faced each other in 82 matches in ODI. Out of these 82 games, Pakistan have won 30 whereas South Africa have come out victorious on 51 occasions. 1 match ended without a result.