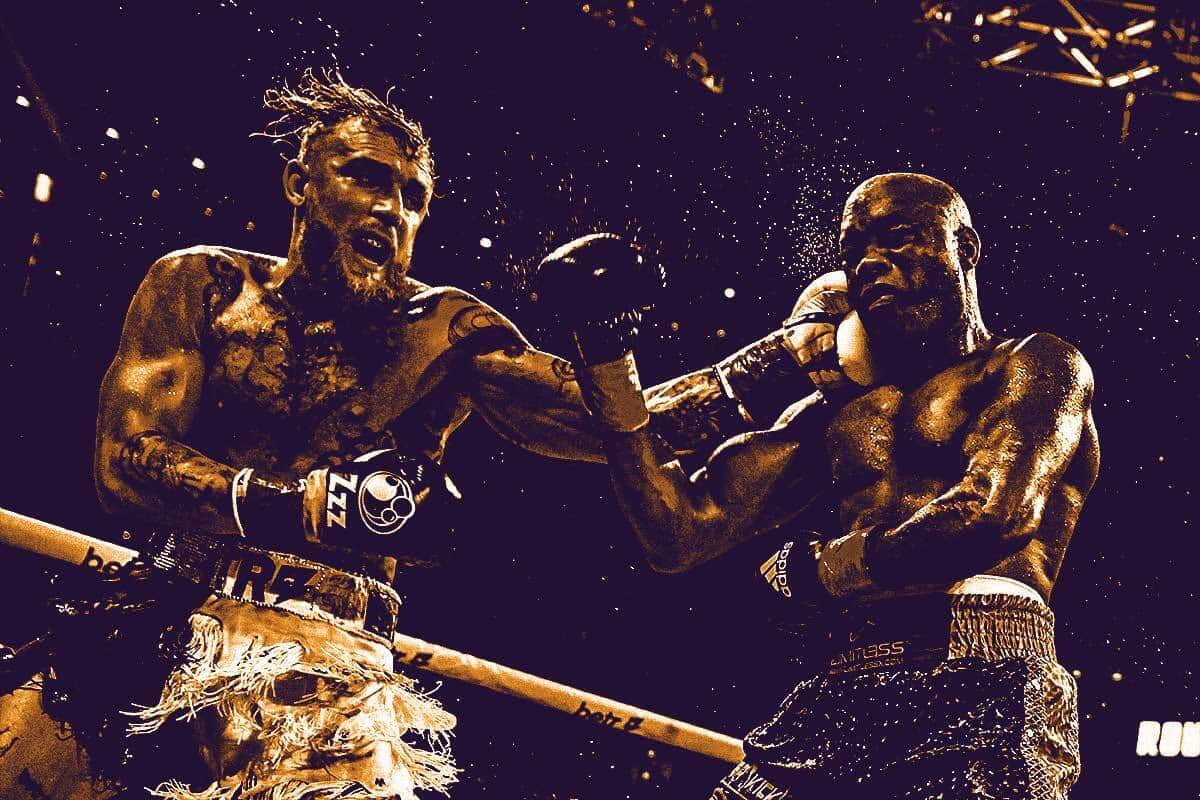 A pretender will be exposed when Jake Paul faces off with Tommy Fury in a fight two years in the making in Diriyah, Saudi Arabia on Sunday night (Monday morning SA time), writes Quintin van Jaarsveld.
Card starts at 9 PM Sunday SA time
Jake Paul (1.60) v Tommy Fury (2.35) (Cruiserweight)
After falling through twice, it seems Paul and Fury will finally square off in the squared circle this weekend. Former UFC fighter Mike Perry is on standby, though, should Fury pull out again.
It's been a cringe-worthy circus for the most part whenever Paul and Fury, and the latter's outspoken, foul-mouthed father John have interacted. The anticipation (if you can call it that) for the bout in the Diriyah Arena, scheduled for eight rounds, is two-fold: firstly, to finally find out how Paul fares against a legitimate boxer and, secondly, to get it over and done with.
However, what casual fans are overlooking is that it's not just Paul but Fury, too, who'll have to prove that he belongs. For as much as Paul has been criticised for his bizarre opponent choices, which have ranged from a fellow YouTuber to a former NBA player and old UFC stars well past their prime, Fury has been cherry-picking favourable foes as well.
Though not as egregiously as Paul, the brother of heavyweight great Tyson Fury has selected match-ups that equate to record-building. Unfortunately, that's a common occurrence in boxing, fighters building a profile that looks good on the surface – in Fury's case, a flawless 8-0 record with four knockouts – but upon closer inspection, is underwhelming at best.
The combined record of Fury's opponents is 24-176-5. Moreover, four of them had zero wins, plus, he's only fought four-round fights, so he by no means has the accomplishments to match the pedigree that comes with the Fury name.
What the Brit is, aside from more versed, is the more sophisticated and crisp boxer as well as the slicker and swifter fighter as far as boxing mobility is concerned. What he also has is all the pressure with Tyson joking that if his younger brother loses, he can stay in Saudi Arabia. The comment is typical of Tyson but speaks to the very real pressure that's on Fury from all corners of the boxing world.
What he doesn't have is pure knockout power. He may look like a powerhouse, but his "TNT" nickname is as accurate as a parliamentary budget. Paul has legitimate one-punch knockout power, which he showed off most impressively when he flatlined former UFC welterweight champion Tyron Woodley in their rematch.
"The Problem Child", who's 6-0 with four knockouts, has two additional advantages. He's used to fighting on the big stage; in fact, he relishes it. He's headlined cards in his last four fights while Fury's been an undercard fighter his whole career. What's more, Paul has overcome adversity in the ring, taking a big shot and digging deep to eke out a hard-fought win in the first Woodley fight.
Fury has yet to show if he's a fighter at heart or just looks like one and his muscly frame will be tested when he goes beyond four rounds for the first time. Paul has shown improvement every time out and comfortably beat UFC legend Anderson Silva over eight rounds last October.
As the stronger fighter, both physically and mentally, Paul will score a late KO to add a victory over a legitimate boxer to his résumé. Then he'll immediately call out another UFC legend in Nate Diaz.
Best Bet: Paul by KO/TKO/DQ at 3.20.
Alternative Bet: Paul at 1.60.
SIGN UP TO OUR

BET CENTRAL PLAYBOOK
Get weekly emails packed with the best tips and sports content.
Get ahead of the game now - fill in the contact form below.