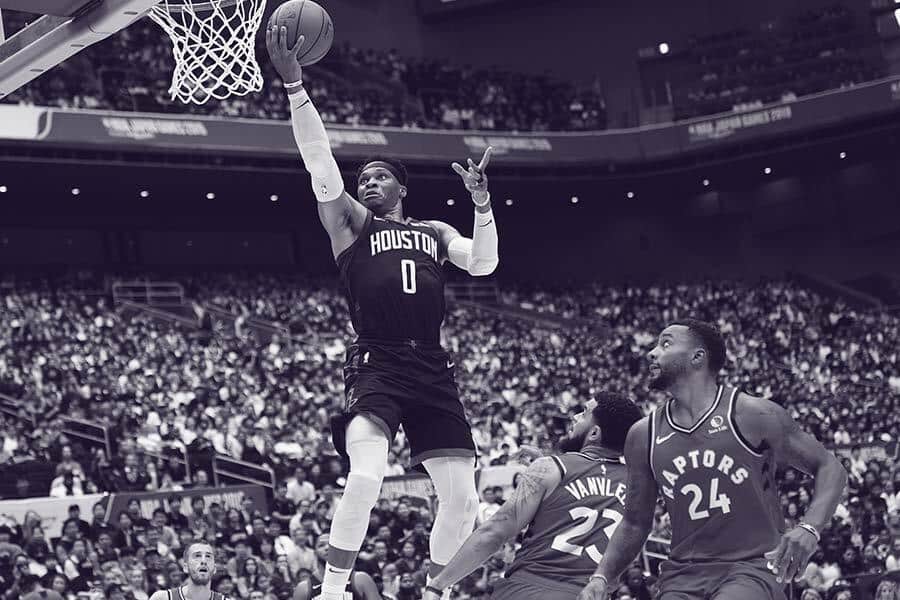 With the NBA season resuming on Friday morning after a COVID-19-enforced shutdown there are a host of players and teams to keep track of. The issue of 'seeding' will be the first hurdle that the 22 teams will face as they play the "seeding games" they have left.
Every team will play eight games and those will determine their final standings in the Eastern and Western Conferences ahead of the playoffs. Once the regular season is done then the playoffs can begin on the 17th of August.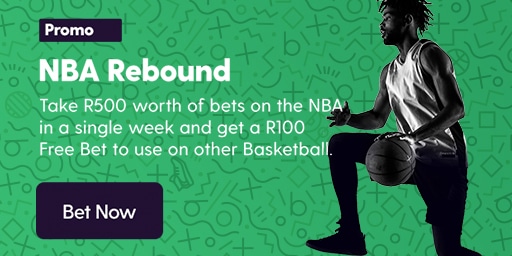 Looking ahead to the action let's focus on the teams to keep an eye on when the season resumes as one of these will most likely go on to lift the Larry O'Brien trophy and be crowned champions.
Los Angeles Lakers
The LA Lakers, the 16-time NBA champions, are probably the team with the most expectation on their shoulders going as the seasons resumes. They have a plethora of star talent to draw from, but the jewels in the Lakers' crown are LeBron James and Anthony Davis.
LeBron might be getting up there in age, he'll be 36-years-old in December but he is still widely regarded as one of the all-time greats that the game of basketball has ever seen. His exploits are too numerous to list in a short piece but for context-sake, King James is a 3-time NBA Champion, 4-time NBA Most Valuable Player (MVP), 3-time Finals MVP, 16-time NBA All-Star and is currently third on the list of all-time NBA point-scorers, having scored over 34-thousand points.
Davis, also known as The Brow because of his distinctive unibrow, is a stellar athlete that the Lakers acquired at the beginning of the season from the New Orleans Pelicans. At age 27 Davis is just hitting the peak of his powers, he might not have the accolades that James has, but he delivers loads on-court. The LeBron and Anthony Davis axis has stood the Lakers in very good stead and they are the number one seed in the Western Conference currently.
The team is led by coach Frank Vogel and they have a large roster with loads of depth in numerous positions. One of their young stars is forward Kyle Kuzma, who much is expected from as a scoring option. Players like Rajon Rondo, Dwight Howard, JaVale McGee, Kentavious Caldwell-Pope, Markieff Morris, Dion Waiters, JR Smith and Danny Green have lots of experience and skill and they make this Lakers team a true contender. Only team chemistry might let them down, but with King James leading the troops they will have their eyes fixed on glory.
Lakers to win Western Conference at 2.55
Lakers to win NBA Championship at 3.50
LA Clippers
The Los Angeles Clippers have long been seen as the sickly younger brother to their much-vaunted city rivals the Lakers. The Clippers share the same arena as the Lakers the STAPLES Centre, though that is likely to change in the coming years as their super-wealthy owner Steve Ballmer looks to grow the team's prestige. Where the Lakers have loads of NBA titles to boast about, the Clippers are yet to get to an NBA Finals. Ballmer has overseen a renaissance at the Clippers since taking ownership of the franchise from disgraced former owner Donald Sterling.
The Clippers have a mix of some of the best talent in the NBA, as well as a few hard workers in their starting five. Their roster is as impressive as the Lakers one, as they too have a tandem of superstar players in Kawhi Leonard and Paul George. Leonard came to LA off the back of leading the Toronto Raptors to an NBA title in 2019, clinching the second NBA championship of his career, having previously won it once with the San Antonio Spurs.
Leonard is a two-time NBA Finals MVP and a four-time NBA All-Star. He is one of the most respected and feared small forwards in the game. George is another very versatile and deadly small forward who joined the Clippers from the Oklahoma City Thunder. He is an excellent defender and a streaky scorer. He hasn't won a championship yet, but he is a six-time NBA All-Star. Much like the majority of this Clippers team George and Leonard had a doggedness to their games that make them hard to beat one-on-one and they love to make difficult shots when called upon. The ace up the Clippers' sleeve is their coach Doc Rivers, who is a former player that has won the title as a coach, doing it with the Boston Celtics in 2008.
He is a very well-respected coach who has been hard at work in LA trying to get the Clippers to the very top of the NBA. As mentioned, the Clippers roster is a deep one with perennial Sixth Man of the Year Lou Williams a vital element in the team, defensive hound-dog Patrick Beverley is the nuggety heart of the group and rugged big man Montrezl Harrell works tirelessly grabbing rebounds. The Clippers have deep pockets and have recruited well to cement their claims as heirs to the throne and they are working hard to ensure they are crowned champions.
Clippers to win Western Conference at 2.80
Clippers to win NBA Championship at 4.30
Milwaukee Bucks
The Milwaukee Bucks are a team on the rise with a massive superstar in Giannis Antetokounmpo leading the way. Antetokounmpo is a true megastar in the NBA and the Nigerian-Greek MVP is at the peak of his powers right now at just 25-years-old. He is one of the few players whose first name is enough to be recognised around the globe. Giannis is a dominant player close to the basket, his 2.11m height and 2.21m wingspan make him a supremely difficult player to stop as he runs towards the hoop.
His large stride and excellent body control have seen him develop into a feared player around the NBA as he dunks all over teams and euro-steps his way to the bucket. Giannis is the centrepiece of this franchise but his only weakness is his mid-range and 3-point shooting. He isn't a natural shooter and he hasn't needed to be with all of his other skills already at an elite level. If he can consistently drop long-range shots then it makes defending him and the Bucks a tougher ask for anybody.
Some pundits have taken to calling the Bucks 'Team Length' as they have a number of players standing at 6 foot 7 and above. Amongst those are All-Star forward Khris Middleton, the Lopez twins Brook and Robin, sharp-shooters Kyle Korver and Ersan Ilyasova to name a few. Eric Bledsoe the starting point guard on this team is also a reliable scorer and distributor, with George Hill and Wesley Matthews also contributing from the guard position.
The Bucks have an excellent coach at the helm with 2-time NBA Coach of the year Mike Budenholzer commanding the troops. They will be a real danger and potentially will be the key team to beat in the Eastern Conference. They are the current number 1 seed in the East, where the best team on the combined NBA log and will take some stopping from some of the other teams who would need to overcome them to make it to the NBA Finals. It feels like this is the time for Giannis and the Bucks to get to the Finals and chase down glory.
Bucks to win Eastern Conference at 1.57
Bucks to win NBA Championship at 2.55
Great Value
Click on each team to reveal preview and tip
Toronto Raptors
It seems like a misnomer to state that the reigning NBA Champions will be a team to watch, but so much has happened since they clinched their maiden title last season and people have already started writing them off. If you've written them off, well, think again. Yes, they lost lynchpin Kawhi Leonard and clutch scorer Danny Green to the LA franchises the Clippers and Lakers before the season began, but since then they have grown as a unit.
Kyle Lowry is the leader of this Raptors team and the 34-year-old six-time NBA All-Star has looked in supreme form this term. He has upped his scoring and has maintained his high assist levels. Joining him in further improving their game is Cameroonian sensation Pascal Siakam. Siakam is the current Most Improved Player of the Year and also participated in his first NBA All-Star Game before the shutdown happened. Siakam's raw talent is swiftly being refined into star quality and coach Nick Nurse is getting the most out of him and his teammates.
The Raptors roster isn't a star-studded line-up but they have loads of productive players throughout. Fred VanVleet has become one of the most important players on the team and his excellent ball-handling and streaky scoring has been invaluable. OG Anunoby the Nigerian-British guard has been a real presence on the defensive end and he is also improving his scoring touch. Norman Powell has become a go-to shooter in the team. Rondae Hollis-Jefferson has also become a welcome addition to the mix as he gives a lot on both ends of the court, his defence and attack making him a two-way option.
Defensive stalwarts, Congolese Serge Ibaka and Spaniard Marc Gasol have been immense on the defensive end and they also weigh-in with crucial three-point shooting. Everywhere you look on this Raptors team there are players putting their hands up to be counted on when the going gets tough. They will definitely be in the mix late in the postseason and they are ready to show the world that they weren't a flash in the pan.
Raptors to win Eastern Conference at 8.50
Raptors to win NBA Championship at 21.00
Houston Rockets
The Houston Rockets are a bit of an anomaly as they should be way better than their performances have been. They have 2018 MVP and eight-time NBA All-Star James Harden leading the line. He is a relentless scoring machine who makes shooting look too easy. Harden is a two-time NBA scoring champion and is so tricky from anywhere on the court that teams are mesmerized by his skill.
In addition to Harden on the roster is 2017 MVP and nine-time All-Star Russell Westbrook. The former OKC Thunder guard was an intriguing addition to the Houston line-up to start the campaign. Westbrook, who has become the triple-double king due to his scoring, assisting and rebounding feats has fitted into the team well, but he's not had the impact that many would have hoped.
The Rockets do play some slick basketball with loads of three-point shooting, but they live and die by the long-range shot. When the baskets aren't falling, they struggle mightily. They have an assortment of talented individuals in marksman Eric Gordon and other shooters like P. J. Tucker and Robert Covington. They have two-way players like Cameroonian Luc Mbah a Moute, South African-Swiss forward Thabo Sefolosha, DeMarre Carroll and guard depth in Austin Rivers.
But they have traded away their valuable centre the Angolan/Congolese-Swiss big man Clint Capela. The Rockets have only one experienced centre in the team in Tyson Chandler, ensuring that they focus primarily on 'small ball' with their 'smaller' players. It is a risky choice as other teams will play through their bigger players and make hay. But when it works then Houston can rain three-pointers on any team. Only time will tell if this gamble pays off.
Rockets to win Western Conference at 8.00
Rockets to win NBA Championship at 15.00
Denver Nuggets
The Denver Nuggets are a young team who have some rising stars in their ranks and a coach who is keen to make sure they kick on to do something special. When you look at the Nuggets and you search for a superstar only one name jumps out at you, centre Nikola Jokic. 'The Joker' as he has been nicknamed is one of the most impressive big men in the NBA today.
He isn't graced with balletic athleticism nor is he quick, but he has a great command of his massive body, he's seven-foot and weighs over 100kg and he is a skilled passer and shooter. Those last two attributes mark him out as one of the most versatile players playing the number five position. The young Serbian is only 25-years-old and is already a two-time All-Star.
He can bring players into the game with his vision and quick hands, but he is also the kind of player who is comfortable getting the ball behind the three-point line and nailing deep shots. He isn't a scrapper near the basket though and that is where he might struggle against other big men.
Around Jokic's unique talents coach Mike Malone has assembled shooting and driving skilled players in Jamal Murray and Gary Harris as well as ball-handling two-way guard Will Barton. Four-time All-Star power forward Paul Millsap is another part of the starting five that the coach can turn to when they need more physical presence down low.
There are two very exciting and also very raw talents in Michael Porter Jr. and Bol Bol who could deliver either the sublime or the not so effective when put on the floor. Porter Jr. is still on the road back to full health after having back surgery in 2017 before his rookie season in 2018. He has only come back to on-court action this campaign and had been used sparingly.
South Sudan-born Bol Bol is the son of the late Manute Bol who was one of the tallest players to play in the NBA. Bol Bol is 7 foot 2 and has some very unique attributes for a player of his size. He handles the ball extremely well, shoots it with ease and is quick across the floor. This is his rookie season and he hasn't seen much playing time, but he has been one of the stand-outs during the build-up scrimmage games before the season restarts. Denver have a hodgepodge of good players who, on their day, could beat any team. But there is still a level of fragility in their ranks and they will need to overcome that if they want to be in championship contention.
Nuggets to win Western Conference at 13.00
Nuggets to win NBA Championship at 26.00
Worth a Punt
Click on each team to reveal preview and tip
Philadelphia 76ers
The Philadelphia 76ers are a mystery at times. They have so much talent at their disposal that is seems quite shocking that they haven't advanced to become one of the main teams in the Eastern Conference. Cameroonian centre Joel Embiid is the definite star of the team and when he is on top form then his side is extremely difficult to beat. He is a three-time All-Star and has good passing, a sweet long-range shooting stroke and a huge body that he dominates opponents with. Embiid is the fulcrum of this 76ers team, joining him as one of the key components is the gifted Ben Simmons.
The Australian guard-forward Simmons is a tough player to pin down. When he has the ball in hand he is a guard that imposes himself on the game, at six-foot 10 he is way bigger than most other guards. He is quick, has an eye for a pass and can run through most defences to dunk. His major problem is his shooting. He doesn't have a reliable jump shot, either at mid-range or beyond the arc. Simmons should be the leader that the team run everything through, but he hasn't delivered for them as yet.
Coach Brett Brown has players to turn to on his roster such as Tobias Harris, Al Horford, Josh Richardson, Mike Scott, Alex Burkes and rookie Matisse Thybulle, but they blow hot and cold. This puts more pressure on Embiid to shoulder the weight of lifting the team and he has had his issues with injury over the years. They are young, they do have talent, but they haven't found that spark that would take them to the next level. They could make things happen after the restart, but we will have to see which Sixers emerge from the lockdown fog.
76ers to win Eastern Conference at 10.00
76ers to win NBA Championship at 26.00
Utah Jazz
The Utah Jazz have two bona fide stars in shooting guard Donovan Mitchell and French centre Rudy Gobert. They are the backbone of a solid unit who have a real shot at making things very interesting in the NBA.
The Jazz acquired point guard Mike Conley at the start of the season and that saw many commentators pick them as one of the dark horses for the NBA title. Conley's skill with the ball, his passing and scoring ability are critical assets on a team that needed leadership in that position. However, Conley's start to life in Utah hasn't been all roses and rainbows as he has struggled for consistency and form. This translated through to the rest of the team who had good days and bad days in equal measure.
Utah had picked up their game before the season was stopped. Ironically, the season was shutdown primarily due to Gobert being the coronavirus patient zero in the NBA, thus the Jazz's good form was halted in its tracks. Coach Quin Snyder has built a defensively sound team with Gobert, a two-time Defensive Player of the Year leading the way on that front.
They've been very hard to beat, but they haven't found scoring easy enough. Shooting guard Mitchell a thrilling talent and is still very young and only in the third season of his burgeoning NBA career, so there will be much expected from him as he develops. The Jazz have good shooters and defenders throughout the line-up, players like Australian sharp-shooter Joe Ingles, scorers like Jordan Clarkson and Bojan Bogdanovic as well as Congolese-American backup guard Emmanuel Mudiay.
They are a well-rounded team but not necessarily an exciting one. They have a good mix of players that will keep them rising to the top of the pile, but it's still up in the air as to whether or not they have what it takes to finally bring a championship to Salt Lake City.
Jazz Odds:
Jazz to win Western Conference at 17.00
Jazz to win NBA Championship at 36.00
Boston Celtics
The Boston Celtics are another enigma in the NBA this season. They have a talent-rich starting team, a hugely respected young coach and the kind of front office support that most teams would envy, yet things have been up and down for them this campaign. That might be a bit harsh on a team that is sitting as the third seed in the Eastern Conference but for observers and fans of this franchise, they should be better.
Coach Brad Stevens has been called a savant of sorts as the 43-year-old enters his seventh year as head coach of the Celtics. Much has been expected from him and his charges as he builds a team many Celtics fans want to see lift the Larry O'Brien trophy. They are the most successful franchise in NBA history with 17 titles to their name. The players they have on their squad are young, remarkable and highly-skilled but low on experience, and they haven't made the step up that is expected of them.
Firstly, let's look at the young cogs in the machine in Jayson Tatum and Jaylen Brown. Both of these players are comfortable as guards or forwards and were drafted by the Celtics with a few of their multiple draft options over the years. Tatum has been the more explosive of the two with some eye-catching performances in the regular season and during the playoffs in previous campaigns, this is only his third season as a pro. Brown has had a more measured rise in his game as he has adjusted to the NBA. This is his fourth season and he is starting to gain the level of consistency needed to lead the line.
Stevens has brought in experienced players to support the younger charges in fast guard Kemba Walker and expert shooter, small forward Gordon Hayward. Neither of them has set the NBA alight since joining the Cs for various reasons. Walker is adjusting to life in Boston having spent the majority of his career in Charlotte, and Hayward suffered a horrific leg injury at the beginning of last season that curtailed his Celtics career early on. They will both need to pick up their games fast if Boston have any designs on going deep in the playoffs.
There is a rogue's gallery of talent in the roster that can deliver at times, Marcus Smart, Daniel Theis and Enes Kanter to name a few. However, they are woefully short on options with a young bench. Boston will need to bide their time as they build further, but that luxury can be a hard one to come by.
Celtics to win Eastern Conference at 8.00
Celtics to win NBA Championship at 19.00
JTNDYSUyMGhyZWYlM0QlMjJodHRwcyUzQSUyRiUyRmpvaW4uYmV0LmNvLnphJTJGcmVkaXJlY3QuYXNweCUzRnBpZCUzRDIxNTUlMjZiaWQlM0QxNjM2JTIyJTNFJTNDaW1nJTIwYWx0JTNEJTIyJTIyJTIwc3JjJTNEJTIyaHR0cHMlM0ElMkYlMkZqb2luLmJldC5jby56YSUyRnJlbmRlcmltYWdlLmFzcHglM0ZwaWQlM0QyMTU1JTI2YmlkJTNEMTYzNiUyMiUyMGJvcmRlciUzRDAlM0UlM0MlMkZpbWclM0UlM0MlMkZhJTNF