All set for thrilling NBA playoffs First Round
It's time for the business end of the NBA season to begin with the NBA playoff spots having all been booked. The eight teams from both the Eastern and Western Conferences are all set with the Portland Trail Blazers having clinched the final place after beating the Memphis Grizzlies in the play-in game. Here we will preview the different matchups in the playoffs. The NBA Playoffs are a best of seven-game series, so the first team to clinch four victories moves on to the next round.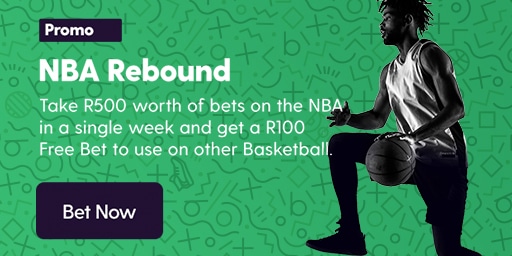 NBA Playoffs First Round – Eastern Conference:
Milwaukee Bucks (1) v Orlando Magic (8)
The number one team in the NBA and the Eastern Conference leaders the Milwaukee Bucks take on the eighth seed in the East the Orlando Magic in their NBA Playoffs First Round battle. The Bucks are led by Nigerian-Greek superstar and reigning MVP Giannis Antetokounmpo and have a solid team built around him. The Bucks are the odds-on favourites to win this series. Orlando have some talent on their roster too with Evan Fournier, Aaron Gordon and Nikola Vucevic the major players, however, Milwaukee have a deeper squad to choose from and Giannis will be too big a player for them to keep quiet.
Series Prediction: Bucks to sweep the series and win in 4 games
Toronto Raptors (2) v Brooklyn Nets (7)
The Toronto Raptors were written off before the season really began due to the departure of the Finals MVP Kawhi Leonard and sharp-shooting guard Danny Green. However, the reigning NBA champions have proved that they are not to be discounted. The Raptors ended the season with a record of 53 wins and only 19 defeats and ended the seeding games having won seven of their eight matchups. Nick Nurse's team are ready and primed for action with All-Star guard Kyle Lowry the beating heart of this hard-working side.
Cameroonian Most Improved Player of the Year Pascal Siakam has gotten even better and the Raptors roster is ready to fight their way to glory. The Brooklyn Nets have been on the opposite side of the spectrum this term when it comes to season form and they have been suffering from injuries to key payers. In particular, Kyrie Irving is out for the remainder of the season and superstar forward Kevin Durant hasn't bounced a ball in anger since he suffered a horrific Achilles injury while playing for the Golden State Warriors last term before joining Brooklyn.
The Nets have solid players on their books with Spencer Dinwiddie and Caris LeVert finding form, Jarrett Allen is still good defensively and Joe Harris can hurt any team with his 3-point shooting. But it won't be enough to beat a Raptors team with defends well and attacks as a unit.
Series Prediction: Raptors win series 4-1
Boston Celtics (3) v Philadelphia 76ers (6)
The Boston Celtics are still one of the most decorated teams in NBA history and they have a lot of talent on their roster at present. There are All-Stars in Kemba Walker, Gordon Hayward and Jayson Tatum who will lead the charge. Jaylen Brown has really ratcheted up his play and he can be deadly when in the zone, and then there is tenacious guard Marcus Smart who contributes on both ends of the court.
With all of that firepower, you'd expect Brad Stevens' troops to walk this series, but they have a Philadelphia 76ers team as their opponents, and they are wounded but still dangerous. Cameroonian centre Joel Embiid is the main superstar who is fit and ready for action. The towering Embiid can be dominant and destructive on both defence and on attack. He does have a supporting cast who can deliver on occasion with Tobias Harris, Josh Richardson, Mike Scott and Alec Burks able to score.
Former Celtic Al Horford can also weigh in with 3-pointers and scoring when in good form, but this season he has struggled mightily. The big loss for Philly is guard/forward Ben Simmons who has been their primary playmaker and ball-handler. He is quick and scores a lot close to the basket, he was forced to have surgery on his knee and is out through injury for the rest of the season. This plays into the Celtics' hands and although Embiid might run roughshod over their centres the Cs have more scoring across their team.
Series Prediction: Celtics win series 4-2
Indiana Pacers (4) v Miami Heat (5)
The matchups between the fourth and fifth seeds are always difficult to call because there is often very little to choose from between the teams who finish in those spots. This case is no different. The fourth seed the Indiana Pacers do battle against the fifth-seeded Miami Heat. The Pacers have a good selection of star talent with Nigerian-American All-Star guard Victor Oladipo leading the line. They will miss centre Domantas Sabonis who hasn't recovered from a foot injury, but they have lots of guard talent in Malcolm Brogdon, the Holiday brothers Justin and Aaron and T.J. McConnell.
The most important player for them right now will likely be the fairly recent addition T.J. Warren. The forward has been in incredible scoring form while in the NBA bubble. The Pacers only lost twice after the season restart and Warren has been on fire, he scored a career-high 53 points against the 76ers and has been in red-hot scoring form ever since. Warren will be the Pacers' go-to guy, but in the opposition line-up is rival forward Jimmy Butler, who has a less than friendly relationship with Warren. That rivalry could ignite and will be one to watch.
The Heat have blown hot and cold in Orlando as they have lost five of their eight games and Butler will have to up his game in the playoffs to get Eric Spoelstra's team going again. The Heat have All-Star talent supporting Butler in Nigerian-American forward/centre Bam Adebayo and guard Goran Dragic the best of the rest. Kelly Olynyk has been excellent at centre as well, having also discovered his 3-point shot. This will be a titanic clash all over the court.
Series Prediction: Pacers to win series 4-3
NBA Playoffs First Round – Western Conference:
Los Angeles Lakers (1) v Portland Trail Blazers (8)
One of the most talked about teams this NBA season has been the LA Lakers, and rightly so. They look to be back to championship-winning form having added Anthony Davis to the mix. Led by the evergreen LeBron James they have the real makings of title winners. LeBron has just finished the regular season as the NBA assist leader for the first time in his 17 seasons in the league and he is one of the finalists for NBA Most Valuable Player. Davis is a finalist for Defensive Player of the Year and has been hugely important for the Lakers on offence too.
The purple and gold have so much talent in their team that they can call on, that it makes you wonder who can stop them? Third-year forward Kyle Kuzma is looking more like the player that the Lakers have been waiting to show up. They can also rely on scoring from Kentavious Caldwell-Pope, J.R. Smith and Alex Caruso. Veteran guard Rajon Rondo is back with the team in the bubble after an initial absence. Dwight Howard and JaVale McGee will be the players rotating at centre. It is a jam-packed roster.
However, the Portland Trail Blazers, led by All-Star guard Damian Lillard will be a tough prospect for them in the first round. The Blazers have struggled with numerous injuries to key players all season and they finally have most of their big players back fit. Yusuf Nurkic is one of the most dominant big men in the league. CJ McCollum is also one of the deadliest 3-point shooters in the NBA and there are a few more skilful players on this team who will show that they have lots of fight in them. The Lakers should be able to weather any storm that Lillard and McCollum rain down on them, but they must stay focused if they want to advance. If they let him in, Lillard can hurt them badly.
Series Prediction: Lakers to win series 4-2
Los Angeles Clippers (2) v Dallas Mavericks (7)
All season long NBA fans have dreamt of a Western Conference Finals battle between the two Los Angeles teams the Lakers and the Clippers. For the second seed Clippers to get there they'll need to beat a couple of teams first. Their first round clash is against the Dallas Mavericks who ended the season as the seventh seed. This is an exciting showdown between two very good teams.
The Mavericks are a lot better than their season-ending position. They have current Rookie of the Year and 2020 Most Improved Player of the Year nominee Luka Doncic leading the way. Doncic is an incredible player and is already an All-Star at just 21-years-old. He will be the cornerstone of this Dallas team for years to come. Another Mavericks star to watch is Kristaps Porzingis, who is a skilled 7-footer that can shoot 3-pointers. That one-two punch will be lethal. You add more long-range shooting from Seth Curry and you have a good team. The Mavs are up against it against the Clippers who have series championship credentials and ambition.
Kawhi Leonard and Paul George are excellent two-way players who offer loads on offence and defence. The Clips are also very well coached by former NBA championship-winning mentor Doc Rivers. They have as much strength in depth across the roster as any contender with perennial Sixth Man of the Year Lou Williams the other star on the team. They work extremely hard for each other and their dogged spirit is typified by players like Patrick Beverley and Montrezl Harrell. The Clippers are an elite team and are the clear favourites.
Series Prediction: Clippers to win series 4-1
Denver Nuggets (3) v Utah Jazz (6)
Denver have been punching above their weight for a couple of seasons now and this campaign has been no different. The Nuggets are young, skilled and determined and are the third seed in the tough Western Conference for a reason, they are good. Nikola Jokic is the fulcrum of this team and the big man has it all when it comes to talent. He can shoot, he can pass and now that he has trimmed down a bit he also have excellent footwork. Jokic can be everything that is right about Nuggets basketball and he has a superb partner in Canadian guard Jamal Murray who has shown some impressive scoring prowess.
The Nuggets had multiple injury concerns as the NBA resumed but many of their other key players are likely to contribute. Gary Harris and Will Barton have been the two players who have been sorely missed, but Paul Millsap is in the mix. There are other players on the roster that have also put their hands up to be counted, none more so than young forward Michael Porter Jr. MJP, as he is known, has been a revelation in the bubble with a smooth scoring touch and some good defensive displays. Jerami Grant has also been fluid on the offensive end and showed that he is adept at 3-point scoring, something that hadn't been evident in previous seasons in the NBA.
The Utah Jazz will be well aware of the threats that the Nuggets have in their team, but they know that they can't be discounted as they have All-Stars too. Donovan Mitchell has been one of the most impressive players in the league for a couple of seasons now and his recent scoring displays have showed the Jazz that they can count on him in high pressure situations.
Defensive juggernaut Rudy Gobert has been his dependable self when his team has needed protection around the rim, but he has also added scoring to his repertoire. Joe Ingles is a reliable marksman from beyond the arc and will be called on to deliver. However, guard Mike Conley has left the bubble for the birth of his child and that leaves this Utah team short on offence. The loss of Conley sways things in Denver's favour though.
Series Prediction: Nuggets to win series 4-2
Houston Rockets (4) v Oklahoma City Thunder (5)
One of the most keenly anticipated playoff battles will be the one between the fourth seed Houston Rockets and the fifth seed Oklahoma City Thunder. The story of their collision in the playoffs first round couldn't have been scripted better. Houston signed OKC's former MVP and superstar leader in Russell Westbrook. Chris Paul joined the Thunder after a failed campaign at the Rockets.
Throughout James Harden will be the main player in this series, which could be equal parts soap opera, grudge match and melodrama. There is a sense of animosity between the two franchises, especially after Westbrook's departure, but both squads know that they have to be at their best to win this series. Harden is the NBA's scoring leader and will be extremely difficult to stop as he can score from anywhere on the court. Westbrook is a lightning quick guard who can do everything that is asked of him.
The Rockets don't have much depth at centre though as they have gone to a smaller lineup in actual player size and they've focused on 3-point shooting. They have players who can score from long distance in numerous positions.
By contrast, the Thunder have one of the best centres in the NBA on their books and New Zealander Steven Adams will be eager to make hay against the smaller Rockets. Paul will lead the line for OKC as he has done at every franchise he's played for. He is a very technically gifted and crafty player who scores well and facilitates for his teammates at an elite level. He runs games.
Shai Gilgeous-Alexander is his understudy and was Westbrook's understudy as well. He has improved in leaps and bounds since joining the Thunder as a rookie. The Thunder have good defensive players, good shooters and a solid game plan. They will have Gambian-German guard Dennis Schroder back with the team after the birth of his second child and he might tip this series in their favour with his scoring and facilitating. You can't count out Harden though and he has been racking up 50-point games for fun. This is a very tough one to call, but it will make for the very best spectacle.
Series Prediction: Thunder to win the series 4-3